Baby monitors are a great way to stay connected with your baby and keep an eye on them without needing to actually be in the room. We've picked out a few of the best ones that are guaranteed help the whole family sleep more peacefully!
There's nothing more nerve-wracking for a new parent than not having eyes, 24/7, on a new baby. What if they get into trouble or some mischief in the time that it takes to put the dishes away or pop to the toilet? Definitely a constant worry if you don't have a helper or nanny around as an extra pair of eyeballs, or are living in a house instead of a condo or apartment (because you're miles away from the nursery in a house!).
Luckily there's a nifty little invention that will help keep an eye on your baby for you: the humble but oh-so-essential baby monitor! Some of which even alert you when bubba wakes up or catches their breath for a moment too long. We've picked out some of the best electronic eyes of wonder to give you a little peace of mind for those long nights, or even just for when you absolutely can't go one day longer without showering… (We get it. We've been there).
Best baby monitors in Singapore
1. iBaby Care M8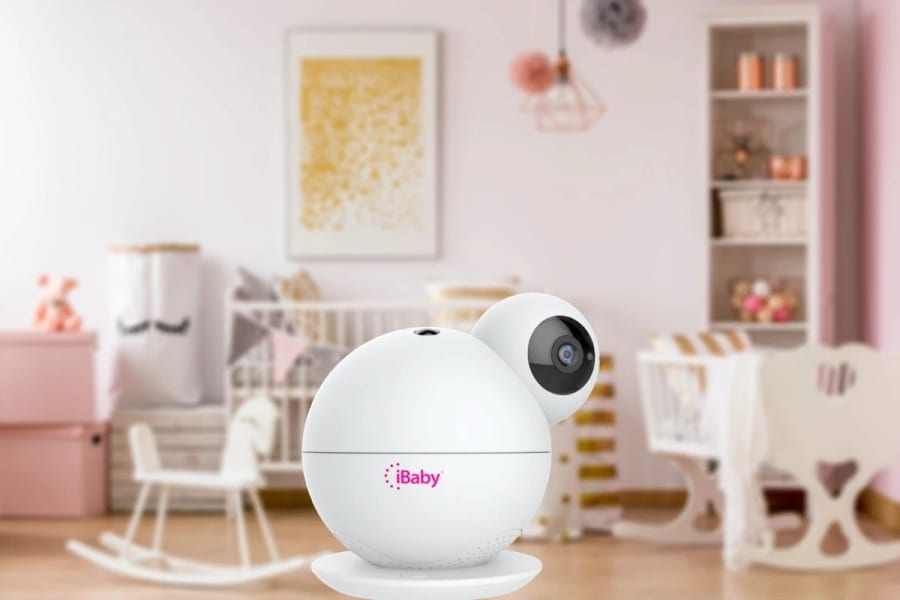 This multiple-award winner has received accolades for being the creme de la creme of wi-fi baby monitors, and it's one of our top picks too. The iBaby Care M8 calls itself the smartest wifi enabled baby monitor designed to suit the needs of all parents, and we couldn't agree more. This one's not just for bubbas either! Parents can use it way past the toddler years and keep a beady eye on the kids until they're old enough not to wreck a room the moment you turn your back. The best part? It uses your existing wifi network to stream audio and video signals which means less electromagnetic exposure for baby. Cool, huh?
Price: $299 with a one-year warranty
2. Vava Baby Monitor
With so many baby monitors in the market to choose from, how do you know which one to pick? Here's one to throw into the mix: the Vava baby monitor is a serious contender, and we think it might be the best of the lot. Here's why! The screen is so clear, you'd be able to see bubba's movements clearly. Plus, it has LED noise indicators which works as an external thermostat. How fancy is that? And, it lasts for 12 hours in display mode too.
Price: $259 with a two-year local warranty
3. Tommee Tippee Digital Baby Monitor with Sensor Pad
Look, if we're monitoring the baby from a distance, we want to be able to see everything. And this might be an expensive investment, but it's a small price to pay to be able to watch our kids from a distance. Tommee Tippee's digital baby monitor not only does that, but it also monitors room temperature and sound. And, it lets you soothe your baby through the talk-back feature and even comes with an in-built night light. Plus, it comes with a sensor pad that can be inserted under your little one's mattress to monitor your baby's movement. The pad is sensitive enough to detect breathing patterns and will alert you if it detects no movement for 20 seconds.
Price: From $500
4. Arlo Baby Camera
This bunny-shaped all-in-one smart baby monitoring camera sends a live high definition (1080p!) video feed and alerts straight to your smartphone or any device you download the free Arlo app to. Control the brightness and even the colour of the in-built night light, monitor the air in your baby's room including the temperature and humidity, all from wherever you may be in the world. Arlo also records sound and motion-detected events for download where it will stay in your cloud for up to seven days. Perfect for when you want to share those cute moments with the rest of the folks in the family. Grandparents love this stuff!
Psst, not a big fan of bunnies? Pick a puppy or kitten character instead.
Price: From $429
5. Philips Avent Digital Video Baby Monitor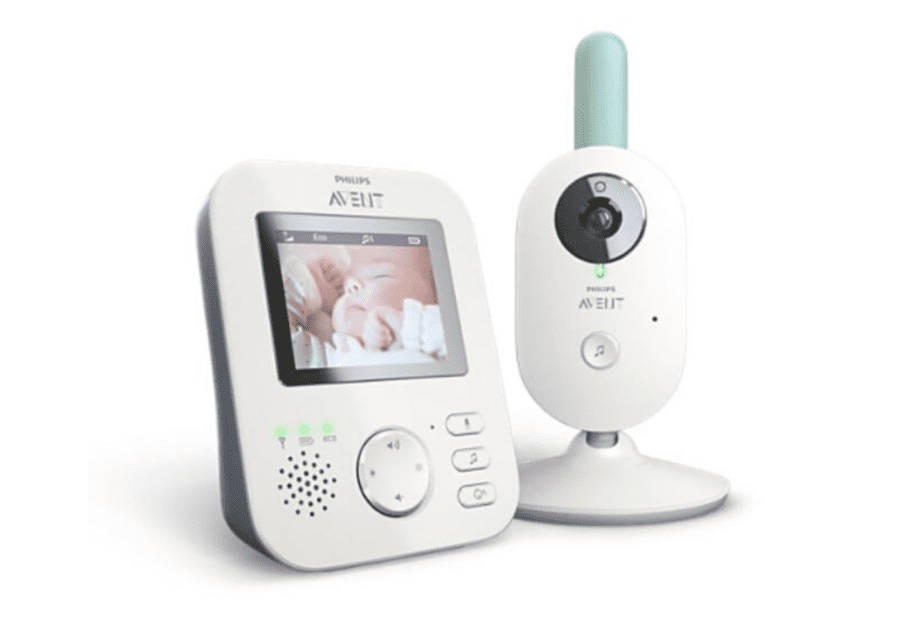 The Philips Avent Baby Monitor uses a secure frequency hopping technology to connect your handset to the monitor for a range of up to 300 metres. Other than transmitting a clear coloured video feed with infrared night vision, the monitor also has five pre-programmed lullabies to soothe your little one to sleep and allows you to speak to your child through the handset. The battery lasts up to 10 hours and you can adjust the audio sensitivity to pick up only the most unmissable moments.
Price: From $299
6. Arlo Indoor Camera
As well as specifically designed baby monitors, there's a super range of indoor cameras that have all the functionality (and more!) and work just as well to help you keep an eye on bub. The Arlo Indoor Camera ticks all the boxes with its 1080p HD video, a 130-degree diagonal field-of-view, motion and audio detection, plus two-way audio options. The great thing is that it can be used for a whole host of other things too, so it's an investment for when you no longer need to keep an eye on little one. It's also on the reasonable side, so another tick when it comes to value for money!
Price: From $199
Love these baby monitors in Singapore? Check out these sleeping essentials too!
Top image: Clark Cruz via Pexels