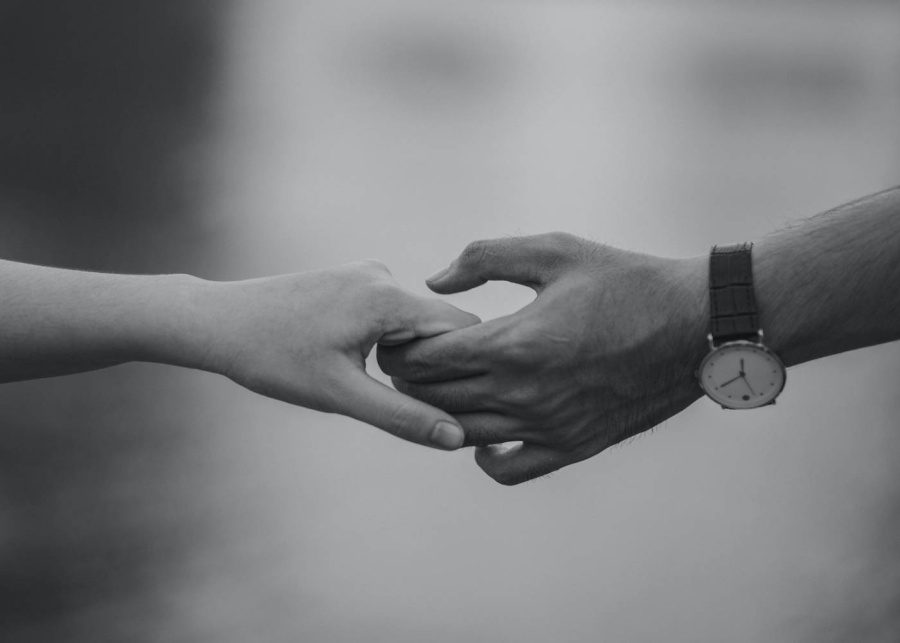 Photography: Min An via Pexels
Both men and women experience grief after the tragedy of baby loss. But do they show it in the same way? We speak to Singapore's first pregnancy and infant loss coach, Vernessa Chuah, to find out...
Losing a baby at any stage of the conception and pregnancy journey can be a heartbreaking ordeal. The experience can be even more difficult as the pain can often be carried silently, and the terms 'stillbirth' and 'miscarriage' might not be talked about openly in conversation enough – for both mums and dads. Vernessa Chuah, a mother to three angel babies and one earth baby (as she puts it), agrees. As a person who has been through this experience three times and has decided to commit her professional life to the very issue, we thought Vernessa would be a great person to chat with on the topic.
As well as being a mum to her beautiful daughter Elvanna, Vernessa is also an educator, an ontological coach, and the brainchild of Mindful Space. Mindful Space is a space of refuge for many affected by baby loss through active support groups and one-to-one coaching by Vernessa. The first of its kind in Singapore. Vernessa started this following her own experience, as well as the feedback she received from her clients which highlighted an unfilled gap in baby loss support in Singapore and Southeast Asia. In fact, a search on Google resulted in baby loss support overseas, like Australia, Canada, UK, but nothing in SE Asia. Shocking, but true!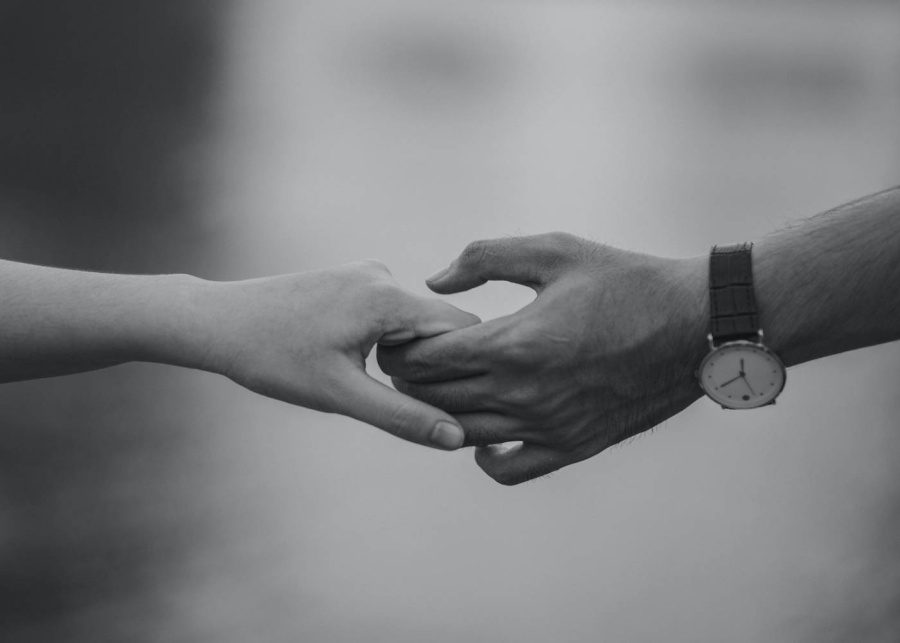 Using personal experience to make a positive impact
Many of Vernessa's clients who have experienced baby loss mention that they want to be heard, not feel alone, and be part of a positive support system that does not reflect their grief in their personal medical records. They experience extreme guilt and shame and blame themselves for their loss. Vernessa wanted to change this and create a safe space for those who need it. She offers one-on-one coaching for women experiencing loss, grief and trauma. She also holds a pregnancy loss circle for the community to help men and women embark on a journey of positive healing. Her expertise helps many individuals in Singapore, as well as overseas, including healthcare professionals. "Healthcare professionals always care for others, yet who cares for them when they need support? People always assume healthcare professionals are equipped and know what to do and will be okay if they experience such unfortunate events. They need care too", says Vernessa.
Pregnancy loss affects both men and women
Through her practice as an ontological coach, Vernessa has noticed that both men and women understandably experience grief due to baby loss but express their emotions differently. Most couples are unaware of these differences, which leads to friction and conflict in their already vulnerable minds. Men and women must understand these differences to shift their perspective on how each individual might portray their grief biologically, instead of embarking on the healing path blindfolded.
Vernessa's general observations have unravelled the following emotional differences between men and women. "Women like to externalise things in general by talking about their grief or tapping into their creative side through art and drawing. They are more open to searching for community support. Whereas men tend to internalise their feelings and prefer to find support by reading books or researching the internet for answers", shares Vernessa. She also adds, "Men throw themselves deeper into activities like exercise or watching TV, as a means to dodge unpleasant emotions. Their survival mode tends to kick in to make sure their spouses are ok. This is when men portray a brave persona to the outside world."
And what if they seem to show no grief at all?
"Some men tend to showcase delayed grief which manifests commonly in secondary emotions like anger. Underneath the anger, other primary emotions are hidden, like fear, helplessness, frustration, and anxiety. Some men start grieving a year later, or even one and half years later and may not be conscious of their agitation." Vernessa adds.
Understanding patterns of grief is important to avoid unnecessary conflict
Vernessa has noticed some common ground that causes friction in a couple's relationship after a baby loss, during her practice:
"As men tend to biologically internalise their feelings or be a problem solver to fix things, it can feel hard when their spouse just wishes to vocalise their feelings or cry as a means to release pain and let go, there is nothing to be fixed here, it can feel helpless for the men. On the other hand, men cave in as a coping mechanism for stress by watching more TV, playing more games, and exercising much more, etc. As men get more subdued, women are generally more sensitive and think their partner cares less towards them".
The healing process for couples
The healing journey after baby loss is a crucial time for couples to work together to form a partnership to support each other. Vernessa suggests a few ways in which couples can support each other through rough times:
Open communication
"Couples must confront their emotions together instead of dismissing feelings with diversions, like shopping or watching tv. If a spouse feels like releasing their pain through crying- let them do so, instead of stopping them, as crying is a way of healing, releasing the tension and energy stored in the body."
Being aware and accepting unpleasant emotion
"Life is not all about happiness. Sadness has a role to play in our lives as well. And suppressing sadness is a disservice to our bodies and ourselves. Accepting the loss of a lost child and acknowledging that sadness comes with it is a normal thing to do and to share as a couple."
Besides taking the above measures, a couple can consider seeking professional help as well. Mindful Space organises a support group where couples can hear others' stories and perspectives that might shift their perceptions. "It's interesting how people come together and although they are strangers to each other, they immediately connect", Vernessa says.
The healing process for individuals
Besides working in partnership as a couple, the path to recovery also requires each individual to have courage, be brave, and acknowledge the pain. It requires effort and cannot be cured instantly. Interestingly, Vernessa conducts most of her one-on-one free-form coaching sessions in the great outdoors, where individuals have the freedom to speak their minds as a means to heal. Most of the time, the coaching venue is an outdoor location of her clients' choice – like the beach or a park. "When an individual is in mother nature they just let nature take all the feelings and emotions", she says.
Each of her sessions includes one hour of coaching and thirty minutes of drawing art or journaling. Vernessa sets the tone for the art exercise and lets the individual showcase their emotions on paper. "It's about owning the space and capturing the true essence of the individual, right from the beginning of the journey", she says
Vernessa's coaching sessions translate into moments of enlightenment for many of her clients. In her experience, pregnancy loss tends to be the surface incident that connects them to other underlying issues like thyroid problems, confidence issues, not having experienced happiness in a long time etc.
She also encounters cases where individuals think experiencing happiness is a bad sign in their time of grief – which means they have forgotten their baby completely. This is a big reason why many choose to live in sorrow, as a reminder. Through breathing, movement, art, and journaling exercises, they are given the opportunity to listen to their body and have the power to shift their observation to think more positively – it is okay to be happy, and still be able to think of your loss child.
A note on Vernessa's own healing process and journey
Vernessa's ontological coaching has helped so many affected people into a path of positivity after the traumatic event of baby loss. We couldn't help but ask her the question – does a mother to three angel babies not get reminded about her experiences as she journeys with other bereaved individuals?
According to Vernessa, the ontological coaching course helped her to peel off the layers, one by one. Before she decided to help other bereaved parents, she first worked on healing herself. This equipped her to create a conducive space for others, with ample headspace and heart space to heal positively. "I respect each individual journey I encounter and do not let it enter my personal story" she says.
Baby Loss Awareness Week
This year, "Baby Loss Awareness Week" will fall between 9 October to 15 October 2022. To commemorate this week, Mindful Space is hosting a not-for-profit event on 15 October (Sat) 2022, dedicated to helping bereaved parents who have lost their babies during or post-pregnancy.
The event will feature a host of activities in the great outdoors, including an Introduction to somatic awareness by Ming Li Tan, Sound Healing by Wendy Lum, Art Expression by Vernessa Chuah, International Wave of light- candle lighting, and an optional after-Event Picnic to socialise.
Venue: East Coast Park (Meet Up Point will be announced), Click here to register, between 4:45 – 7:30 pm
Thank you, Vernessa Chuah for your invaluable insights and advice.