Image: Solace Art Psychotherapy
Interested in unpacking some traumatic events of your past, without actually talking about it? Art therapy may be just the thing you need to heal and move forward with a happier, healthier life.
Art therapy combines the principals of psychotherapy with the limitless potential of art. The American Art Therapy Association describes art therapy as "a mental health profession in which clients, facilitated by the art therapist, use art media, the creative process, and the resulting artwork to explore their feelings, reconcile emotional conflicts, foster self-awareness, manage behaviour and addictions, develop social skills, improve reality orientation, reduce anxiety, and increase self-esteem."
With so many potential benefits, we decided to chat to art therapist Buvenasvari Pragasam, MA, AThR (or 'Buvi' as she is known), from Solace Art Psychotherapy, to talk about how this interesting form of therapy can help you heal from trauma and live a healthier life.
Thanks for chatting with us Buvi. How did you become an art therapist?
"I have always been wanting to be in a profession where I could make a difference or give back to the community in some way. Having an interest in art and with a degree in BA Psychology, I applied for MA Art Therapy programme at LASALLE, College of the Arts, Singapore.
The MA Art Therapy course was a life changing experience where I had to attend personal therapy sessions to process my own struggles and trauma. Having gone through art therapy and seeing how my life and my clients' lives have transformed, that's when I knew that I have found my ikigai (the Japanese secret to a long and happy life). I founded Solace Art Psychotherapy in 2017 and my meaningful art therapist journey began."
What is the difference between art therapy and traditional therapy? What are the benefits?
"There are so many benefits to taking part in art therapy sessions. Here's how it works:
1. Art therapy facilitates non-verbal communication through the art making process. In other words, you can process or heal from trauma without talking about the traumatic experiences, by using art. Often you can surprise yourself with your creations, and it helps to unlock feelings and emotions that have been buried or hidden from your consciousness.
2. The art making process enables one to express and externalise the struggle/trauma in the form of an artwork. The client can then physically transform the externalised struggle/trauma (the artwork) in ways that will provide them with healing or closure.
3. Because there is no need to be verbal when experiencing the art making process, art therapy can be considered as a non-intrusive and non-intimidating process. Questions are not directed at the client about the trauma, it's more that it reveals itself to the client as they are creating.
4. Engaging in art making is one of the many acceptable and healthy coping strategies one can adopt to replace some of their unhealthy coping strategies, such as alcohol dependence.
5. Engaging in art making aids with integrating one's internal psyche, and works to integrate the left and the right hemispheric (brain) activity. This is especially important for persons who have experienced trauma in feeling 'whole'again.
What can we expect during a typical art therapy session?
"There'll be an intake assessment on the first session, and pre and post evaluations in every subsequent session. After doing a casual check in on the client, the art therapist will provide an art directive for the client to create an artwork. For example, the first session, typically will be "Introduce yourself through a picture collage".
The client then will create the artwork using the pre-cut pictures provided to him/her. Once the client is done with the artwork, the client will share about the artwork before the art therapist shares about what he/she observed during the art making process which may provide us with some useful insights.
After the observation and sharing session, the client will then pack up the materials and complete the post evaluation to assess how they are feeling and what they learnt about themselves in the session.
Subsequent sessions are used to dive deeper into the clients psyche; typically a client can visit anywhere up to thirty times or more to heal from their trauma."
Buvi, what else do you recommend your clients need to do in conjunction with art therapy to heal fully? Do you often see repeat clients or is the closure often finite?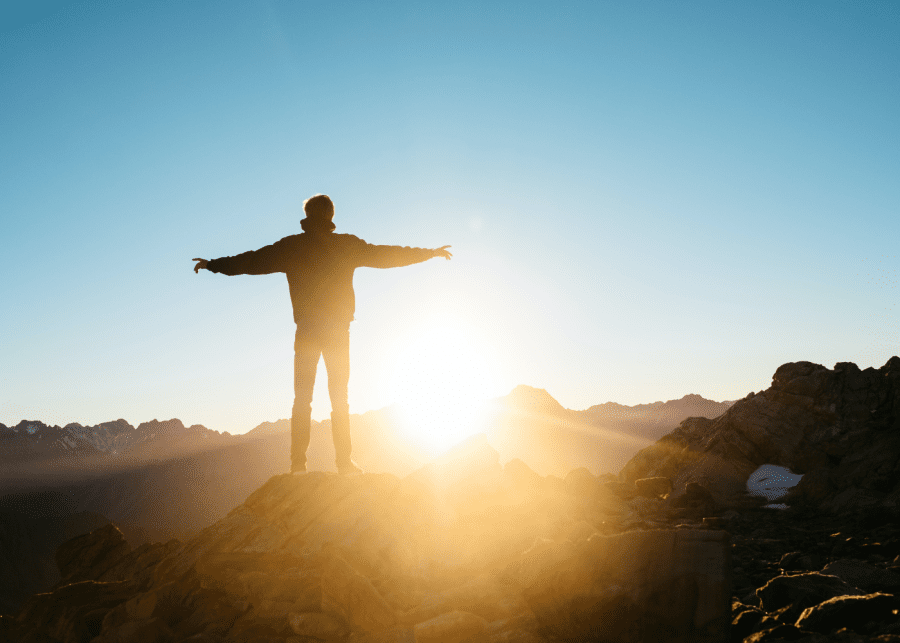 "Most of our clients are ready to leave and end their therapy journey with us once they have displayed signs of their 'inner healthy adult' self. On average, our adult clients take about 26-35 sessions till they themselves and their therapists feel they no longer need such therapy services.
Clients who have reached such a state rarely return for another session due to 'relapse'. They only return when there's a major change in their lives, for example, calling off a wedding or the loss of a loved one. For some, they prefer to come on a monthly basis to use the therapy space and the art materials for a regular outlet and mental health maintenence. Each of the therapeutic healing journeys differs from person to person."
Can you share a personal story from a client, and how art therapy has helped them?
"Shirley, a female in her thirties, attended art therapy sessions for personal development and to boost her confidence. Mid-way through her journey, her difficult experiences during her primary school phase surfaced. This was the start of the period where she started losing confidence in herself.
We discovered that Shirley used to be a very confident young girl, based on her sharing and her artwork. Shirley felt that her true self (all the fluffy, bright, colourful things in the bottle) was suppressed and hidden due to all the negative experiences she had during her primary school years, and traumas she had suffered from  her caregivers and her friends (represented by the black yarn). She was feeling overwhelmed during this session.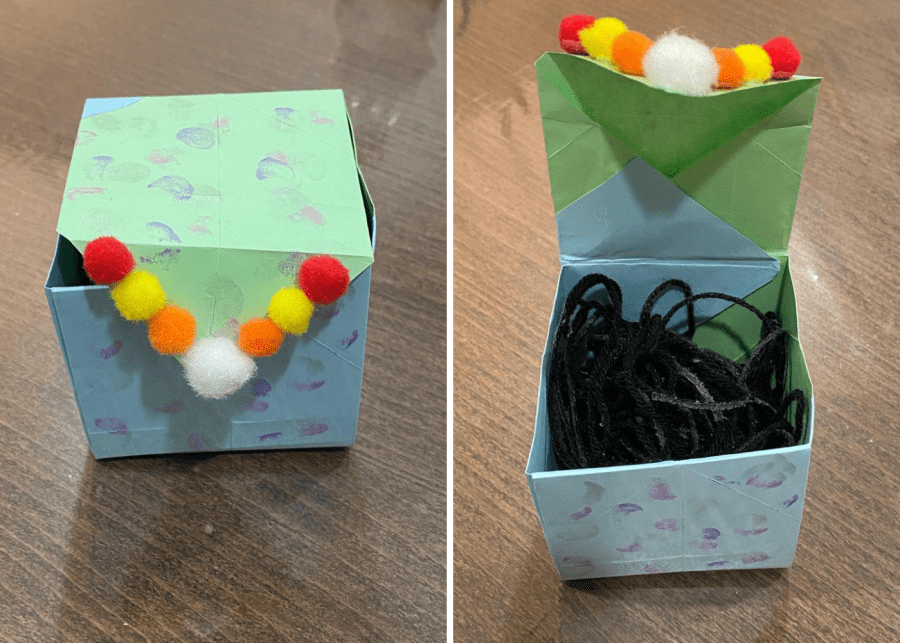 In the following art therapy session, the art therapist encouraged and invited Shirley to remove the yarn and to contain it separately. This represents that those are her experiences that can remain in her memory, and she can choose to revisit these negative feelings as and when she needs. But it doesn't need to take over her true identity. Shirley created a brightly coloured box, and set herself a path of recovery and to express herself more freely."
Thank you to Buvi and the team at Solace Art Psychotherapy for contributing to this interview.
Keep reading if you are keen to learn more about transgenerational trauma and how art therapy can help you to lead a healthy and fulfilled life.