Are you wondering what Vesak Day is all about? Do you need to brush up on your knowledge of all things Buddha? We give you a quick guide to the most important day in the Buddhist calendar...
Vesak Day. The holy day celebrated by Buddhists around the world, which this year lands on Friday 2nd June. It marks the birth, enlightenment (Nirvana) and death (Parinirvana) of Siddhartha Gautama Shakyamuni Buddha, (aka Buddha). If you're not one of the million Buddhists in Singapore, then you might not know the story behind the most important day in the Buddhist calendar. Read on for some fascinating facts and history surrounding Vesak Day and the great Buddha himself…
Quick history lesson: things you might not know about Vesak Day
1. Buddhism is the largest followed religion in Singapore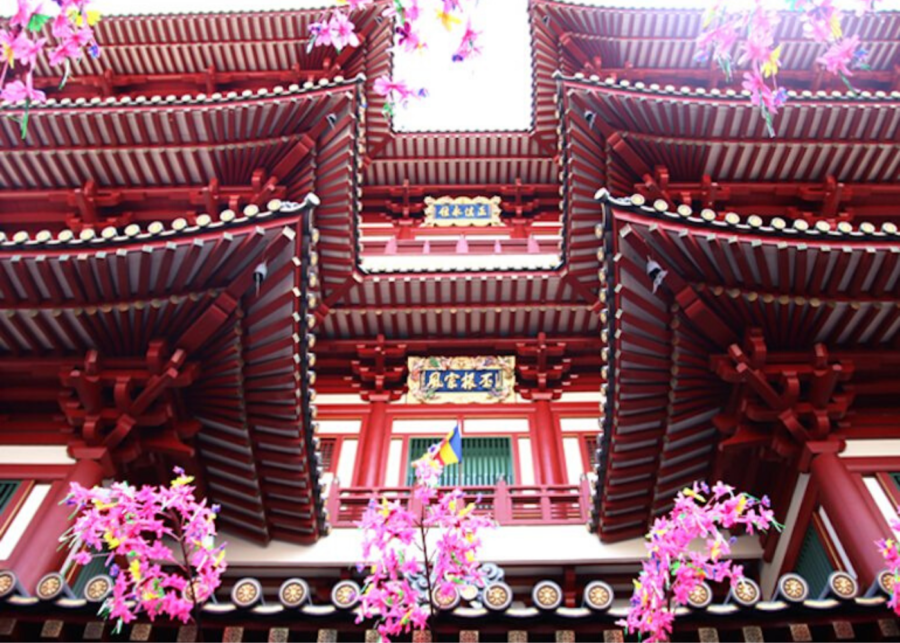 Around a third of Singaporeans are Buddhists – the majority of Chinese Buddhists in Singapore are Mahayana Buddhists, and popular Mahayana temples practise the "three-step, one-bow" ritual on Vesak Day. The ritual, which takes around two hours to complete, involves devotees taking steps on both knees and then bowing at every third step. This trinity of actions is intended to purify all three karmas at one time (Body, Mind and Speech), and the physically and mentally challenging aspects of the ritual serve to remind us that determination can always overcome difficulty. The perseverance in completing the journey strengthens faith on one's personal road to Enlightenment.
2. Vesak Day is the most significant holy day celebrated by Buddhists
Vesak Day is indeed the most significant holy day celebrated by Buddhists; however, the date varies around the world depending on lunar calendars. Generally, it is celebrated according to the Western Gregorian calendar and usually falls in May, on the 15th day of the fourth month of the Chinese Lunar Calendar. In China, Japan and Korea, however, it is celebrated on April 8.
3. Vesak Day hasn't always been a national public holiday
Vesak Day was finally awarded its due place on the national public calendar in 1955. It has been one of 11 public holidays we enjoy as a nation ever since. The Singapore Buddhist Association was the key player in petitioning for this public holiday after the end of World War II.
4. A tradition when celebrating Vesak Day
One of the Theravada Buddhists' (comprising mostly Singapore's Burmese and Sri Lankan communities) celebrations for Vesak Day includes the ritual of cooking a pot of rice in milk. This is meant to symbolise the last meal that Buddha took before his long fast during his journey to enlightenment.
5. Releasing small animals as a mark of liberation
Traditionally, as part of the Vesak Day celebrations, caged birds and animals are released as a symbol of liberation. Recently, however, The National Parks Board and the Buddhist Fellowship advised against the practice as tame animals released into the wild are unlikely to survive (and if they do, there is a chance that this practice could upset Singapore's natural ecosystem).
6. Vesak Day can be celebrated by anyone
You don't have to be Buddhist to celebrate Vesak Day! Buddhists practise dana, the belief that doing a good deed on Vesak Day will give personal merit multiplied several times over (call it collecting karma if you like). It's the perfect time to volunteer for a worthy cause or donate some of your old belongings.
Things you might not have known about the Buddha
1. What does Buddha's name mean?
His name translates to 'awakened one' (or sometimes 'enlightened one').
2. A brief history of Buddha
Buddha was born a royal prince, Prince Siddhartha, around 563BC. His mother was Queen Mayadevi (who sadly died seven days after the young prince's birth), and his father was King Suddhodana. The royal family were leaders of the Shakya clan and ruled the Indian kingdom of Kosala (now modern-day Uttar Pradesh).
3. How did Buddha achieve enlightenment?
When he was 29, Prince Siddhartha vowed to sit under a fig tree and meditate until he transcended suffering. He then endured a seven-day mental battle with Mara, the god of desire (who used all his wily tricks to lure Siddhartha away from his meditation), before becoming awakened and forevermore known as the Buddha.
4. What did Buddha do after that?
Buddha taught and travelled his entire life until his death at the grand old age of 80. "All component things in the world are changeable. They are not lasting. Work hard to gain your own salvation" was the last message he gave to his followers.
5. The difference between Buddha and Budai
Those not in the know often get The Buddha (Siddharta Gautama Shakyamuni Buddha) confused with the jolly, fat Laughing Budai (Maitreya). The happy, rotund Budai was a Chinese monk (given name Qieci, which means 'promise this') and is often identified as Maitreya (which means future Buddha). Chinese folklore associates Budai with contentment as he was a man who was happy and loving to everybody (and was rather fond of sweets!).
If you want to spend Vesak Day in the BIGGEST Buddhist temple in the world? Head over to stunning Central Java once you've read our travel guide to acing Borobudur with kids.
Top image: Peter Hershey via Unsplash