Kids – especially tweens and teens – in Singapore have latched onto the 'Hallyu Wave', the growing popularity of Korean pop culture. Here's the lowdown on the K-Pop music that kids are vibing to...
Living in Singapore (or Asia, for that matter), we're no stranger to Korean pop culture. There's Korean dramas (we do love a good Netflix binge), and of course, Korean music, AKA K-pop! With catchy beats, intricately synchronised choreographies, and incredible stage performances, these musicians have taken over the charts with their pop hits. It's no surprise then that K-pop's appeal to young people is still thriving today. But what exactly is K-pop, and why are kids in Singapore obsessing over it?
All about the K-pop craze in Singapore
Why are my kids so into K-pop?
The K-pop world varies greatly from its western counterpart. There's a stronger emphasis on the beats and dance rather than lyrics, which makes for dancey and energetic songs. The fact that people who don't even speak Korean can still enjoy K-pop is just incredible! K-pop's presence shows the power of music and how it can bring people together to entertain and bring happiness while also shedding light on social and mental health issues like peer pressure, depression, and even LGBTQ+. Additionally, K-pop fans are incredibly supportive of the band/s that they like… or rather, they're a 'stan' (a zealous fan!) in millennial/Gen-Z terms.
How long has K-pop been around in Singapore?
The genre has gone through many cycles and is currently in the fourth generation! Prior to current groups like BTS and BlackPink, it didn't really take off in Singapore until groups like Wonder Girls, Big Bang, and 2NE1 came along. If you've ever heard of, listened to, sang, or danced to "I want nobody, nobody but chu~", then you're unknowingly part of the K-pop wave, even for those minuscule seconds. That catchy refrain is from the Wonder Girls' hit song "Nobody", which was released way back in 2008! (Feel old yet?) Other songs that hit the mainstream include Girls' Generation's "Gee", Big Bang's "Fantastic Baby", and 2NE1's "I am the best".
Indubitably, you've heard of the infamous "Oppa Gangnam Style!" hook from the eponymous song released in 2012. (If you haven't, where have you been?) The famously catchy tune and equally fun dance by PSY had everyone doing that galloping move (you know the one). Even today, we're belting the song out in karaoke booths across the island. It's one of the biggest moments in K-pop and was the first Youtube video to reach one billion views.
Should I be worried about the hold K-pop has over my kids?
The one thing parents always worry about is whether anything the kids are interested in has a good influence on them. So, is K-pop a good influence? Well parents, other than producing some amazingly catchy songs, many K-pop artists have used their fame to champion good causes. Irene from Red Velvet participated in the UNICEF World Water Day event to raise awareness on clean and potable water. BTS has collaborated with UNICEF for the Anti-Violence campaign, following the release of the group's album Love Yourself. HYBE Entertainment, its music label, pledged 500 million KRW to the campaign. BlackPink has been appointed advocate for the UN's Climate Change Conference (COP26). These acts can certainly influence teens to come forward to support these communities themselves.
Why do K-pop stars look plastic?
The biggest misconception that people have about Korean stars is that they have undergone plastic surgery. We're not certain whether they've gone under the knife or not, and even if they have, that's their decision. Plenty of other non-K-pop celebrities have gotten plastic surgery too… Apparently it's becoming the norm.
Why do the boys look like girls?
Many Korean boys – not just the stars – are known to put on make-up and follow strict beauty regimes in order to maintain their looks. It partly boils down to the K-pop image, as well as those commendable beauty routines. It's a modern world, get with the programme, parents!
What K-pop terms and lingo should I take note of?
There's a whole dictionary of new vocabulary when it comes to K-pop, so here's some terms and lingo that you'll need to know when conversing with your K-pop-obsessed kiddo. Copy these down, parents!
1. Hallyu Wave
This term is used to describe the global wave of popularity in Korean culture. K-pop is just one branch of the Hallyu Wave!
2. Stan
A 'stan' is a highly devoted fan – something that K-pop has plenty of!
3. Idol
Simply put, an idol is a K-pop star. They can be soloists or part of a group.
4. Comeback
In normal terms, "comeback" refers to an artist's return after being away for some time. For K-pop, "comeback" is when artists release new music, regardless of the duration between the previous and upcoming releases. Each comeback often includes a concept or narrative that the artists stick to throughout the promotion length. This can include changes in clothing styles, hair colours, and even make-up looks!
5. Title track
The lead single that the group will perform to promote their releases. During the first week of promotions, groups will also perform one or two secondary tracks alongside the title track. The secondary tracks are often known as "B-sides".
6. Mini album
An extended play, typically featuring five to six songs. A full album has a minimum of ten tracks.
7. Lightstick
A very fancy lightstick that's waved around during K-pop concerts, in tandem with the songs. Each group's lightstick design differs from one another and is widely known to symbolise a stan's devotion to their favourite group/s. Seeing the lightsticks glow up during a concert showcases the fandom's unity and is very meaningful for their idols.
8. Fanchants
Words or phrases that are shouted during performances. Fanchants typically include naming all the group members as well as repeating specific lyrics throughout the song.
9. Bias
Your favourite member of a group. It could be one or multiple persons. If you extremely stan this member, they can be referred to as your "ultimate bias". You can also use bias for the entire group.
10. Sub-unit
A splinter group within the larger K-pop group. Sub-units give members the opportunity to showcase certain talents, charms, or even try out music that differs from their main group. Some sub-units are formed for fun, while others are more regular with their promotions.
11. Oppa (오빠) / hyung (형)
A male who's older than you. Oppa is used by girls, while hyung is used by boys.
12. Unnie (언니) / noona (누나)
A female who's older than you. The boys use the term noona for women older than them, while the girls use unnie.
13. Maknae (막내)
The youngest member within a group. They're usually the one other members mostly dote on, due to their age.
14. Aegyo (애교)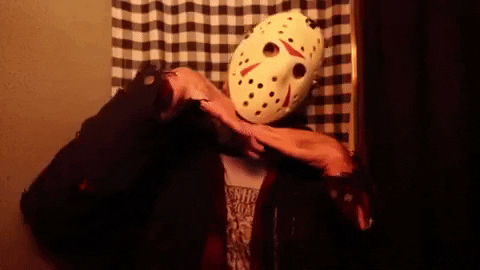 Acting really cute. Aegyo is often considered the service to the fans. Stans love it when their idols (male and female) act all cutesy.
15. Hwaiting!/fighting! (화이팅/파이팅)
A phrase often used as encouragement, similar to "good luck" and "you can do it". So when you hear this being said to you, it's not about altercations!
16. Daebak (대박)
What you should utter when you discover something amazing, wonderful, brilliant, etc. For example, HoneyKids Asia is daebak!
17. Omo! (오모)
The Korean equivalent of "Oh my!". Omo is predominantly used to express excitement or happiness-related exclamation.
K-pop bands that your kids are listening to (that you should know too!)
Well, like other kinds of music, it boils down to personal preference. If we were to go through all of the K-pop artists that have ever existed, this list would never end! So instead, here's our pick of the most popular groups that you should be aware of. And perhaps know a smidge of the song titles and lyrics, just to up your 'cool quotient' with the kids.
1. BTS
Without a doubt the most famous group at this moment is BTS. which stands for Bangtan Sonyeondan (Bulletproof Boy Scouts). This seven-member boyband has gained worldwide support from music lovers all over the world with its catchy music, meaningful lyrics, and of course, good looks. They're so well-known that their collaboration with McDonald's caused a lot of frenzy amid this pandemic! Their fans are known as an ARMY, perfectly describing how militant the fanbase is when it comes to their idols.
Title tracks to have in your playlist: Blood Sweat & Tears, Fire, Spring Day, DNA, Boy with Luv.
2. BLACKPINK
BLACKPINK is a four-member girl group that's made up of three Koreans (Jisoo, Jennie, Rosé) and one Thai (Lisa). Most of the group's releases centre on the "girl crush concept" – music and looks that could kill (and probably will!). Since their debut, BLACKPINK has broken numerous records and frown as big as BTS. Plus, three of the members speak English fluently, which helps them with their worldwide domination. Psst, they even performed at Coachella in 2019! Their fans are known as BLINK, a portmanteau of black and pink.
Title tracks to have in your playlist: Whistle, Playing with Fire, Ddu-du Ddu-du, Forever Young, As If It's Your Last.
3. TWICE
In K-pop, it's common to create a group through a 'survival' show. TWICE is a prime example of that, which has gone on to become The Nation's Girl Group, particularly in South Korea and Japan. The nonet is known for its sugary saccharine choons, colourfully coordinated costumes, and distinct personalities. Ask any person about this powerhouse and the most common phrases used to describe them are "nine pretty girls", "pretty girl after pretty girl", and "flower garden". TWICE's fans are collectively known as ONCE, a pun connected to the group's name. Clever!
Title tracks to have in your playlist: TT, Likey, What is Love?, Fancy, Alcohol-Free
4. SEVENTEEN
Despite its name, SEVENTEEN is actually a 13-member boy group (one thing that K-pop does well is confusion. We kid you not!) though the group originally did have 17 members (!). The massively talented group is known and regarded as "self-producing idols" – the boys typically compose their own tracks, come up with the choreographies, and even decide on the look and concept for each release. SEVENTEEN's fanbase is known as CARAT, relating to the diamond motif that's present in their official collateral.
Title tracks to have in your playlist: VERY NICE, CLAP, Don't Wanna Cry, Oh My!, Left and Right.
5. Red Velvet
Originally a four-member group, Red Velvet further exploded in popularity after welcoming youngest member Yeri into the fold, transforming the group into the formidable quintet. They're the first girl group to explore dualities in their music releases, going back and forth from upbeat and youthful, to dark, sexy, and moody. Fans of the group are known as ReVeluv, the combination of the first two letters in the group's name.
Title tracks to have in your playlist: Dumb Dumb, Bad Boy (English Version), Power Up, Zimzalabim, Psycho
6. NCT
NCT, which means Neo Culture Technology, is a rotational boy group, which is considered new and daring in the K-pop stratosphere. To date, there are 23 members and counting! Yes yes, that's a rather big group, but the team is divided into various sub-units. There's NCT U, the first sub-unit under the umbrella; NCT 127, based in Seoul; NCT Dream, the youthful version; and WayV, based in China. Plans are underway to launch a Hollywood version too.
Title tracks to have in your playlist: Fire Truck, Cherry Bomb, Baby Don't Stop, Hot Sauce.
7. ITZY
This girl band may have only debuted in 2019, but they're already making waves in their home country as well as overseas. That's why they're known as "monster rookies"! Coming from the same entertainment label as TWICE, ITZY's concept is known as "teen crush", appropriate for the group members (the group's median age is 20) and the self-love messages their songs are bringing across to fans and K-pop listeners. We can't wait for their next release!
Title tracks to have in your playlist: Dalla Dalla, Wannabe, Not Shy, 마.피.아. In the Morning.
8. EXO
This South Korean-Chinese boyband originally started out with 12 members. The current nine members have grown from strength to strength, releasing well-received title tracks and gaining multiple awards. The group has also branched out with two sub-units and a few solo works. EXO-L is the name of this group's fandom; the letter 'L' stands for love.
Title tracks to have in your playlist: Growl, Overdose, Call Me Baby, Monster, Ko Ko Bop.
Honourable mentions
Year after year, K-pop groups debut with the hope that they'll catch on with the general public and gain global recognition. Here's a list of those emerging groups that you should take note of, but not necessarily stan.
Stray Kids – Another self-produced group that has made waves with their empowering, relatable songs. The eight-member group is considered the brother group to TWICE, in spite of the jarring concepts the two groups portray.
LOONA – If you're active on Twitter, you might have come across the phrase "STAN LOONA" all over the bird app. Made up of twelve girls that represent each calendar month, the group comes with its own intriguing lore.
Dreamcatcher – This collective is often considered an anomaly in K-pop. While girl groups typically showcase either cutesy or kickass concepts, Dreamcatcher's releases are all about broody rock music and menacing dark looks.
TXT – The youthful equivalent to BTS (the two groups are under the same music label). TXT stands for Tomorrow X Together (don't ask), and the five-member group has been praised for its refreshing music.
DAY6 – The genre may be "K-pop", but there are bands that are thriving in the mainstream scene too! DAY6 is one of the more well-known K-pop bands to have broken through to the mainstream.
So are you ready to bop to that K-pop, folks?! Remember to stream your faves!