A small teacher-to-student ratio and a bright, airy feel. These are just some of the things you can expect at GESS, which also has a preschool programme
Searching for an international school in Singapore that ticks all the boxes – location, curriculum, pricing and facilities – can lead to sleepless nights and huge indecisiveness. We get it. So, we've found a little trick that really does help make your decision process easier. Getting word of mouth recommendations from parents who have kids at the schools on your shortlist.
To give you a better scope of how things work at GESS, we speak to Anushka and Joy Rankothge. As parents to Jovan, who is part of the GESS preschool programme, they share why this international school was their top choice and what life's like there for pupils and parents.
Anushka and Joy, tell us about the child you have attending the school?
We have one child, Jovan attending Kindergarten (English speaking group) at GESS.
What sort of curriculum does GESS offer?
The kindergarten offers the Primary Years Programme (PYP) International Baccalaureate Programme. We felt an inquiry-based learning approach coupled with inspiration drawn from the Reggio-Emilia approach was a unique combination that would be a great fit for our son.
What were the most important factors for you in selecting a school?
One of the biggest concerns for us when we relocated to Singapore was Jovan's schooling, and that we find a school that fitted and matched his personality and our parenting style. It was important to us that Jovan firstly felt comfortable in the preschool environment and that the prospective preschool would have a play based, child centric approach, like what he had experienced in Canada before we moved here.
How did you decide GESS was the one for Jovan?
Prior to making our decision, we visited GESS, twice, and met with various administrators and teachers and dropped into a few classrooms.  One of the first things we noticed was that all the kids we saw looked happy, we could see the teachers and staff out and about freely engaging with the children. As well, Jovan got a chance to play with some of the kids. It felt like the preschool, the teachers and the kids were in harmony with one another and there was a very warm and welcoming atmosphere.  
We were also ideally looking for a preschool with small class sizes, a good teacher to child ratio, low teacher turnover, and classrooms which were spacious, bright and airy. It was also important to us that children be given plenty of outdoor playtime.  It seemed like we had a lot of requirements! And we felt GESS seemed to meet them all. Given all this and having spoken to some parents whose children already attend GESS made us confident that this was the right fit for Jovan. Most importantly, Jovan seemed to have an unexplained fondness towards the school after his two visits.
How has the school lived up to your expectations?
We have and most importantly Jovan has had a great experience so far. The teachers are loving and caring and are highly committed. The amount of thought and work they seem to put into planning the days and weeks and years ahead to help these tiny minds not just be intelligent but also be emotionally intelligent, responsible, caring individuals amazes us. They do this all the while making it seem fun and organic/natural for the children.
Did not being able to speak German impact Jovan in any way at the school?
It must also be said that the fact that we are non-German speakers really has not impacted Jovan in a negative way at the Kindergarten. On the contrary he enjoys interacting with kids from both the English and German speaking groups. He enjoys learning German and about German culture from a child's point of view.
What does Jovan like most about attending this school?
GESS has a very welcoming atmosphere. Jovan seems to enjoy everything, specially his friends, the teachers, the playground. He loves the sandpit, was thrilled about making dumplings in class to celebrate Chinese New Year and be a part of the St. Martin's festival. He also likes the cookery, music and art activities and seems to just love participating in every little and big activity in his class or the school.  
What do you value most about GESS?
When we moved to Singapore, finding the right preschool for Jovan was our top priority. It was important to us that the preschool had a welcoming, flexible, laid-back and a pleasant atmosphere. This is true for GESS's preschool, and even for GESS as a whole. We wanted the preschool to be a place that Jovan enjoys going to. We initially enrolled Jovan for the 3-half day – 2 full day programme. However, before long Jovan wanted to attend more than just 2 full days as he enjoyed himself so much.
What do you like most about the teachers at GESS?
One highlight for us is that all the teachers not just the ones who oversee Jovan's class know his name, as well as the names of all the kids in the kindergarten. As a parent, it then makes you feel that the teachers and preschool administration really get to know your child and not treat each kid as just a preschool student.  Our impression is that the teachers truly care and love what they do. We are especially thrilled about how caring and attentive Jovan's class teachers have been. They've welcomed and encouraged us to share with them how our son is doing outside of the class and the ups and down in his life, so they can be more attentive to his needs, which we thought was just amazing.
Are you satisfied with the level of communication you receive from GESS and the way they engage parents?
Yes, we are. There is a frequent communication between the school, the teachers and parents. Parents also additionally receive almost daily and weekly newsletters with pictures and videos of what the kids have been up to. The teachers and staff are very approachable, flexible and always put the needs of the children first.
We also like that the parents are encouraged and welcome to participate in classroom related activities from building lanterns for festivals, doing various crafts with the kids to even being mystery readers. The kids look forward to having their parents join them in the classroom setting and it has been an enriching experience even for us.
How much homework is expected of Jovan?
There is zero homework given and neither would we have wanted our little one to have homework at such a young age. Whatever unit of inquiry that the kids are pursuing at kindergarten in a particular week, our son has been able to connect it to the things he sees at home, or outside. All the information and knowledge about various things he has gathered at preschool has been through play, it has not been forced upon and so for us, as parents it has been wonderful to see him naturally making such connections and using all this information in his mind in a way that he enjoys.
The school provides guidance to parents about each unit of inquiry and about activities to do with your child and how to engage the child.  This works perfectly for us as it helps us to be in sync with the classroom. They also have show-and-tell almost on a weekly basis which helps them connect real world experiences with a unit of inquiry in the classroom.
What advice would you give parents, who have just moved to Singapore, and are trying to pick the right preschool for their kid?
Visit the school beforehand while it's in session and get a feel of whether the school's atmosphere matches your child's needs and what you envision for your child. Cross continental moves are definitely a huge change for the family, especially for the children. While kids maybe more resilient to change than us adults, it would also provide them comfort and confidence to be in an environment that fits their unique personality, and that is also somewhat familiar to them.  
Want to find out more about the preschool programme at GESS? Attend their Open House with your child on 20 March 2018!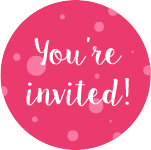 When: Tuesday, 20 March 2018, 9-11am
Where: Habitat, Junior School Campus, 300 Jln Jurong Kechil, Singapore 598668
Register at hubs.ly/H09-2cl0
This post is sponsored by GESS.