The GESS Mission
We give our students roots and wings.
The GESS Philosophy
GESS has strong European foundations and believes in developing confident, forward-looking students through a celebration of respect, openness and inclusiveness. GESS is recognised for its languages and offers a choice between two main curricula: the German Abitur or the English-speaking International Baccalaureate (IB) programme.
Many other languages are offered as part of the unique 'mother tongue' and language enrichment programmes.
The school caters to students of all ages, starting from 18 months to graduation at 18 years. A new purpose-built campus with brand new facilities will open in August, 2018 at Dairy Farm Road.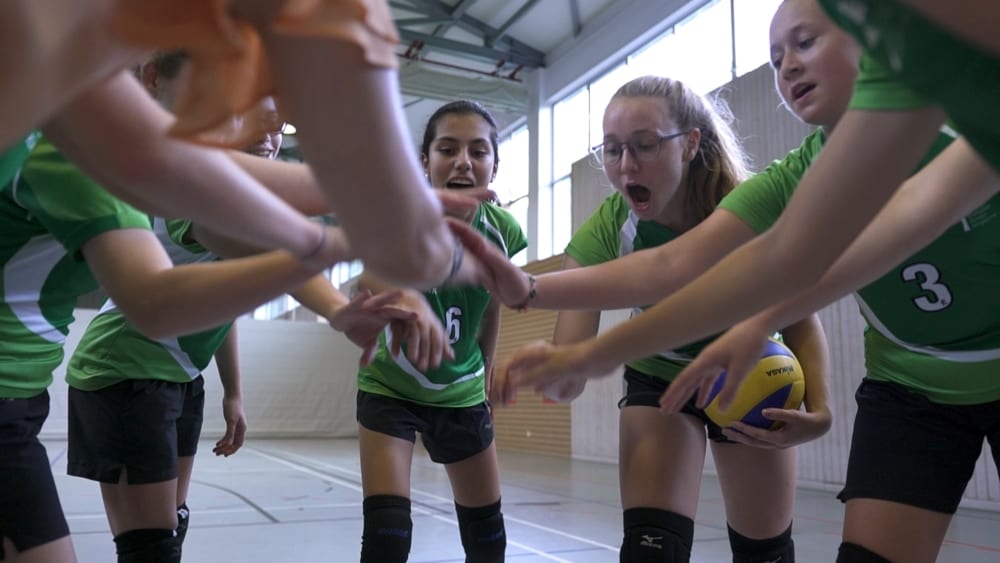 Essential Information
Telephone
+65 6469 1131/ +65 6461 0881 (Admissions hotline)
Type
Preschool, Primary, Secondary, Enrichment
Grades
Preschool - Grade 12
Curriculum
German, IBDP, MYP, PYP,
Language of Instruction
English/ German
Foreign Languages Taught
Danish, Dutch, English, French, German, Italian, Mandarin
Maximum Student Population
1,600
Current School Population
1,500

Maximum Class Size
Pre-School: 18
Primary / Elementary: 22 - 24
Secondary / High: 22 - 24
School Hours
Pre-School: 0800 – 1500
Primary: 0800 – 1445
Secondary: 0800 – 1500
Demographic Breakdown
84% European
4% Singaporean
3% Australian & New Zealand
2% North American & Canadian
3% Thai, Malay & Japanese
4% Others
Nationality Restriction
NA
EduTrust Certified
Exempt
Teacher to Student Ratio
3 - 6 years: 02:17 Parent-Child Groups, Toddler Groups, Kindergarten, Pre-Primary
7 - 10 years: 01:22 Primary School, Grade 1-5
11 - 14 years: 01:20 Middle School, Grade 6-10
15+ years: 01:18 High School, Grade 11-12
Qualification Type
IB Cert, IBDP, German Abitur
Facilities
Air-Conditioned Classrooms, Swimming Pool, Sports Field, Gymnasium, Play Areas/Playground, Sports Courts, Theatre Facilities, Music Room, Art Studio, IT Lab, Science Lab, Library, Cafeteria, Design Technology Studio, 3D Printer, Global School Conference Room
Term Dates
Term: August – July
Winter Break: 3 weeks
Summer Break: 7 weeks
What Sets This School Apart
At GESS we have 1,500 students with over 50 nationalities from Pre-School through Secondary School. GESS offers two different curriculum's – the International Baccalaureate (IB), were the language of instruction is English and the German Abitur, taught in German. From a young age, students are exposed to multiple languages, especially their Mother Tongue Languages. We believe that encouraging students to study in their mother tongue will give them the roots and identity they need to succeed in adult life. Apart from German, English, Dutch and Danish, which are fully integrated in the curriculum, GESS offers a Mother Tongue Support Programme that is coordinated by the school's Head of World Languages in conjunction with external tutors.
Our students are engaged in solidarity campaigns through our C.A.R.E initiatives, which gives them the opportunity to go on excursion as well. They are inspired to explore music and the arts and participate in our Vocal and Instrumental Programme (VIP) and be motivated to live an active and creative lifestyle with our Co-Curricular Activities (CCAs). Our sports teams are one of the most successful in Singapore with a great focus on football.
School Culture
GESS values its roots founded on German and European cultures, languages and traditions. We aim to provide each of our students with the best possible education, instilling a passion for Learning, Living and Giving and developing their skills to master their future. We value the global diversity and our close-
knit community gives students and parents multiple options to be engaged at GESS and to bring in ideas. Our goal is to provide our students with an international training that will help them become active agents, committed to the growth and development of the multicultural societies they belong to; as well as being responsible, critical thinking and cosmopolitan.
Financial Information
Annual Tuition Fee
$24,310
Application Fee
Included in Entrance fee
Application Fee Refundable
No
Admission / Enrolment Fee
$2,945
Building / Facility / Development Fee
$4,890
Parents Association Fee
$160
Other Fees
Transport
1- way: $580 - $836
2-way: $828 - $1,190

Annual Development Levy: $4,890

EAL (English as an Additional Language): S$ 2,780 per year/child.

Learning Support: S$ 2,780 per year/child.
Discounts
A reduced development levy of $2,445 is applicable annually in the 1st year for the 3rd child onwards and for all students from the 2nd year onwards.
Programs Available
Extra Curricular Activities
The Co-Curricular Activities Programme (CCA) at GESS offers a wide range of CCAs from various sporting and artistic disciplines to social activities and natural sciences that reflect the school's diversity of talents and ideas. It is open for students from Pre-Primary up to Grade 12. Currently GESS offers some 70 activities, aimed at different age groups and covering a variety of disciplines from Sport, Music and the Arts, through to Science & Technology and creativity at both campuses. These activities are considered part of the school's educational programme, and therefore a large proportion is financed from school fees.

Amongst the CCAs offered are:

Sports: Volleyball, Football, Basketball, Table Tennis, Golf, Swimming, Track & Field, Gymnastics, Taekwondo, Tennis, Yoga, Badminton
Performing Arts: Circus, Theatre, Expressive Dance, Tap Dance, Hip Hop, Breakdance, Choir, String Ensemble, Jazz Band, Orchestra
Language & Culture: Chinese, Italian, French, Arts & Crafts, Art Jamming, Painting
Science & Technology: Robotics, Computer Programming, Photography & Film Making, Digital Arts & 2D Animation, Math Competition and Scratch Programming
Lifestyle: Fashion Design, Art Nebula, Cooking, Model United Nations
Enrichment Activities
The Learning Support department is a specialised intervention programme aimed to support students with learning difficulties or differences. The programme is implemented by qualified teachers with specialised knowledge and skills. The main goal is to support students reach their full potential; the department aims to do so through academic, social and emotional support.

Working together with class teachers, the Learning Support department will support with assessments, test completion, academic support: reviewing or previewing concepts/skills, planning for homework assignments, as well as modifying strategies and content. Students will receive support in small groups or individually.

The Learning Support department liaises with outside agencies who provide therapy for students; such as, speech or occupational therapy, educational psychologists and paediatricians.

Other enrichment activity offered: Speech therapy in Pre-School
Special Needs Support
Yes
English as a Second Language
Term: August – July
Winter Break: 3 weeks
Summer Break: 7 weeks
MAP
German European School Singapore (GESS) Singapore
German European School Singapore (GESS) Singapore