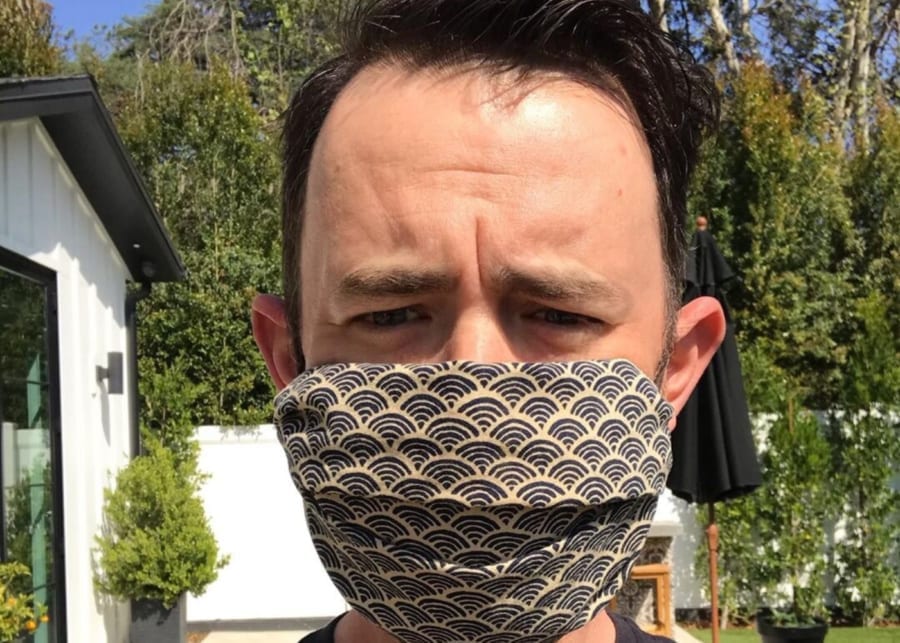 Surgical and N95 masks have been few and far between for what feels like forever here in Singapore. The alternative? Make your own.
Pondering what to do today? How about (if you're not already working from home) making your own face masks? Yep, that's right, folks. The DIY #millionmaskchallenge is blowing up the Twittersphere. Why? Well, the previous advice was to only wear surgical masks when sick, in order to protect others from Covid-19. But the WHO has since found some evidence that shows infected people who do not show any symptoms may infect others, so it's reviewing its guidelines on mask usage. Here in Singapore, the government has changed its line on face masks as one of its latest 'circuit breaker' measures in the fight against coronavirus. It suggests wearing a mask could provide some basic protection, so reusable masks can be considered. Since there is a global shortage of surgical masks (and how we need to conserve them for those on the front line), we've rounded up some top DIY face mask tutorials. Crazy times (although we're still holding on to the positives)! 
1. VIDEO: how to make your own face mask
If you've got a sewing machine at home and some free time on your hands, get rustling up some DIY face masks. Bonus points that these look cute as heck. Because why shouldn't we add some gorgeousness to this sh*t show of a world? Check out the video tutorial from Sweet Red Poppy for this easy-to-sew surgical face mask (pictured above). You can also check out Masks Now – a movement in the US where more than 3700 volunteers are hand sewing masks for people who need them – and use its downloadable pattern.
Buzzfeed Nifty also has a fabulous video tutorial that shows you how to make your own mask.
2. READ: Written steps to DIY face mask it
Prefer reading your instructions to watching them? Button Counter offers a detailed guide on how to sew your own face mask, as does USA Today and The New York Times.
We also see this tutorial by Instructables getting a lot of traction – go, sewers!
3. FOLD: Use a kerchief, a la Colin Hanks
Hooray for the Hanks! Colin recently posted on his Instagram account how to make your own face mask using just a kerchief and two elastic hair ties or rubber bands. Check out his post below to see his step-by-step instructions.
If all else fails: use your bra
Japanese model Asahina Yumeno took to Twitter to show (half jokingly, might we add) how to turn your over-the-shoulder-boulder-holders into a face mask. Can you believe?! And she's not the only one. We've seem loads of these tutorials popping up all over our feeds! Desperate times, and all. Just not so great if you're rather er, gifted, in the bosom department and the facemask could fit your whole family in.
Of course, it goes without saying that we're not medical experts or offering health advice here. So, while DIY masks might offer basic protection in a pinch, the real way to stay safe is, of course, to stay home. Perhaps your bras can live to see another day, hey? #SGunited