Photography: Nadezhda Moryak via Freepik
What are the common myths and misconceptions that can affect a couple's fertility journey? Dr Andrew Kan, fertility specialist at the Virtus Fertility Centre, busts the frequently asked questions around gynae health and conditions affecting fertility.
We're all guilty of Googling everything we're looking for: be it for food or travel recommendation, stalking people and finding answers to our health concerns. How do we know which search results are legit? Fret not! Dr Andrew Kan from Virtus Fertility Centre busted the common myths and misconceptions about fertility health for you. Read on to find out if everything you thought you knew is right!
7 myths and misconceptions about conditions affecting fertility
1. Should women visit a gynaecologist only when they're expecting?
Did you know that 15 to 20 percent of couples in Singapore are unable to conceive within 12 months of trying for a baby? Hence, it's important for couples who want a child to go for a fertility health check as early as possible – even before you actually start trying. This enables both early diagnosis and treatment if needed, and any possible fertility issues can be uncovered and addressed.
If you are in your 30s and older, it's advisable to seek medical advice, as your fertility and the success of fertility treatments are affected by age.
2. It's only crucial that I find the best fertility specialist with the best success rate for my fertility journey.
It's more important to select a clinic that offers a wide range of fertility services. Your selected clinic should be equipped with an IVF laboratory, andrology and embryology labs, combined with the latest technology such as Artificial Intelligence (AI) and timelapse incubators, and skilled Senior Embryologists experienced in embryo selection to increase the chances of conception. In addition, robust quality control protocols need to be in place to ensure the safety and integrity of the eggs, sperm, and embryos.
The expertise and experience of the embryologist and scientists in the laboratory are essential for success as they are the ones creating, growing, and freezing the embryos for fertilisation and implantation. Hence, it's important to find the right fertility clinic with quality-equipped services – bonus if your fertility specialist, like the doctors at Virtus Fertility Clinic (VFC), is one of the best in the fertility field as well.
3. I'm young and will get pregnant if I engage in sexual intercourse.
There's indeed a higher chance of pregnancy if you're younger. By the age of 36, your chance of conceiving naturally is half of what it was when you were 20. And by the time you turn 41, your chance is five percent.
Timed sexual intercourse is also the key to conceiving, as conception only happens when you are fertile. In addition, a visit to your doctor can help you to better understand your menstrual cycle and ovulation window to identify your most fertile days. Not everyone has a 28-day cycle! That's why it's important to understand YOUR cycle and YOUR ovulation window. It's a simple step to boost your chances of conceiving successfully.
The window of opportunity to conceive typically lasts for five to six days and will begin two to three days before ovulation. Hence, if ovulation occurs on day 12 of your cycle, you should start having regular intercourse on day 9 of your cycle.
Furthermore, you must be having regular periods as well as produce and release a mature egg during each cycle to have good fertility health. Again, some of these problems are less complicated than you think, and they can easily be solved with a doctor's advice.
4. I only need to watch my diet and lifestyle when I'm pregnant.
We should always lead a healthy lifestyle as much as possible, and not just during our fertility journey. Leading an unhealthy lifestyle, such as excessive alcohol consumption, smoking, insufficient sleep, and poor diet can cause fertility issues – for both males and females. Medical conditions such as diabetes, hypertension and thyroid problems are also risk factors for infertility, as they affect ovulation and may lead to irregular menstruation.
5. Infertility is caused by stress.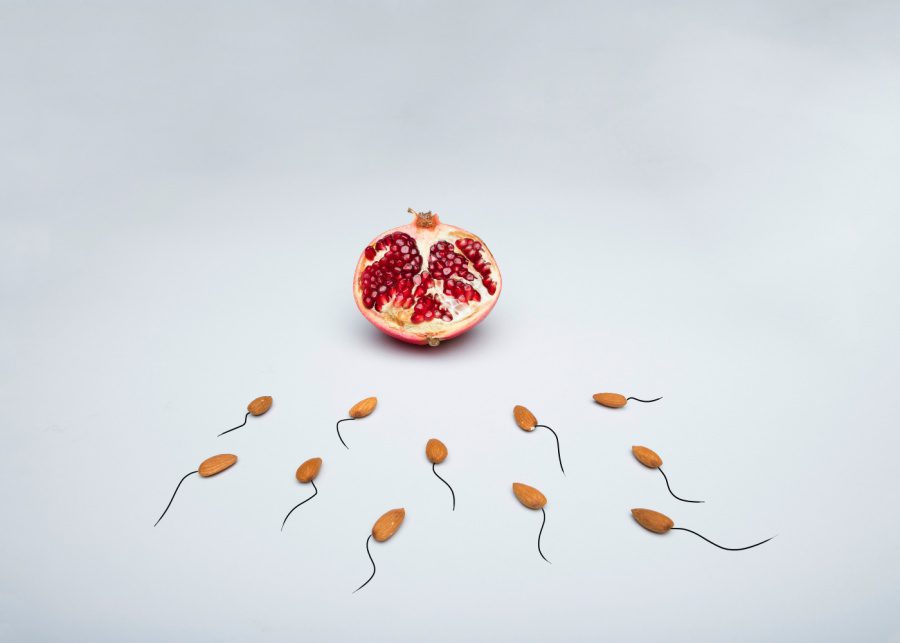 It's unlikely that stress alone can cause infertility. However, stress-related factors can make it harder to conceive. Some of the common female fertility issues include fertility age, endometriosis, Polycystic Ovarian Syndrome (PCOS), lack of ovulation and fallopian tube issues. Male infertility issues include abnormal sperm production: poor sperm concentration, shape, and movement. Medical conditions and lifestyle factors are also common fertility issues.
6. Infertility is a women's issue.
Infertility can be a man, woman, or a combination of man and woman issues. From August to September 2021, Virtus Fertility Centre saw a two-fold increase in males seeking fertility health checks and sperm analysis. This is not surprising, as 40 to 50 percent of fertility cases involve male factor infertility. It is therefore imperative for males to get their fertility health checked as well.
7. All fertility plans are the same.
No two couples' fertility challenges are the same and therefore no two treatment plans are the same. It's important to find the right fertility clinic that provides a holistic approach to fertility treatment utilising four pillars of care: physician, scientist, nurses, and counsellors, so you are fully supported on your fertility journey.
Words by Dr Andrew Kan, fertility specialist at the Virtus Fertility Centre
Dr Andrew Kan is one of the founding doctors of IVFAustralia and has trained to the highest qualifications in reproductive medicine. He has been involved in infertility care for more than 25 years and has managed more than 10,000 infertility couples to date. Dr Kan has particular expertise in treating patients with polycystic ovarian syndrome and male infertility, and those who require donor sperm or eggs. In addition to his role at Virtus Fertility Centre, Dr Kan also maintains an appointment as a Conjoint Senior Lecturer at The University of New South Wales and lectures at the Masters of Reproductive Medicine program. He is also an examiner at all levels at the Royal Australian & New Zealand College of Obstetricians and Gynaecologists.