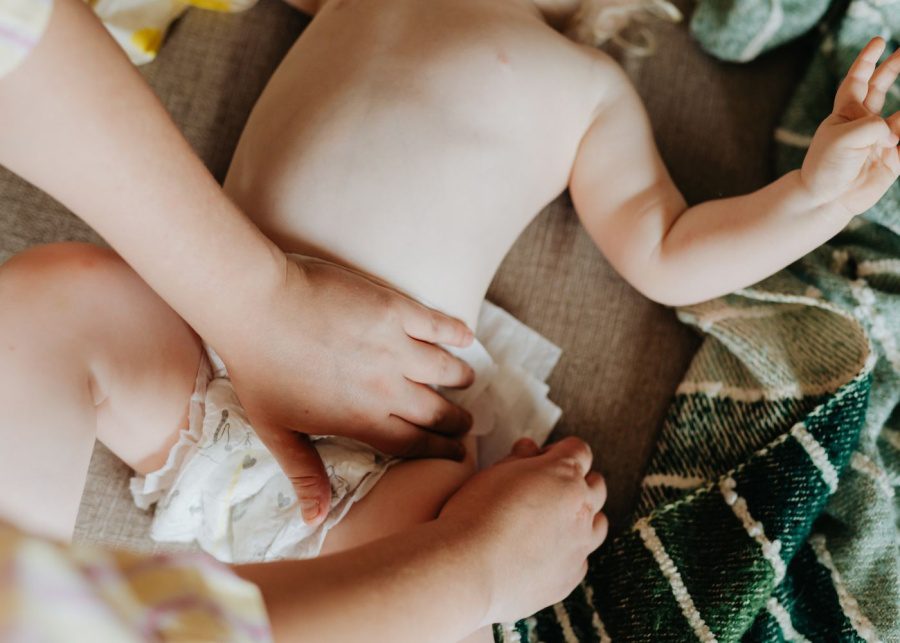 Photography: Karolina Grabowska via Pexels
Here's the list you never thought you needed… until you became a parent! We've put together a list of all the best diapers you can find in Singapore to help you choose the best for bub.
Ah, diapers. It's not an exaggeration to say that we parents just can't live without them. Diapers are probably the biggest part of your parenting life for at least the first two years of your kid's life. Seeing that you'll be reaching out for a new one every few hours or so, buying in bulk is definitely the way to go. As such, you'll want to be sure that you get the right type for bub. This means soft, breathable diapers with great absorbency… and leakproof, of course!
To help you with this parenting decision, the HoneyKids team put together a comprehensive list of all the best diapers you can find in Singapore. Feel free to share your favourite with us too if they're not in this list! Psst, we're also huge fans of reusable diapers – check out this guide for all the deets on the best options around in Singapore!
The best baby nappies you can find in Singapore – tape, pants, overnight, and more!
1. Applecrumby
One thing that sets Applecrumby's diaper apart from the rest is that it's made from chlorine-free pulp imported from Finland. The diapers are also free from nasties like phthalates, asbestos, anthraquinones – making them safe, hypoallergenic, and suitable for all babies. It's made from eco-friendly materials as well, all of which are naturally derived, plant-based, biodegradable. But it's not just these that makes Applecrumby such a popular brand among parents – its overnight diapers are super absorbent (lasting up to 12 hours!), yet can remain dry and feather-soft. Super comfy for bub!
Available at: NTUC Fairprice, Lazada, Shopee
2. Huggies Platinum Naturemade
If you've welcomed your newborn in a local maternity hospital, chances are that your child's first diaper is from Huggies' Platinum Naturemade range. This is one of the softest and thinnest diapers (only 5mm!) you can find in the market, making it super comfortable for bub, as if they're wearing nothing at all! But don't underestimate its thinness – these diapers have 12 hours absorbency, so you can use them as overnight diapers as well. Naturemade diapers also contain vitamin E from wheat germ oil, which is soothing and nourishing for your baby's skin. You can also rest assured that these diapers don't contain any harmful chemicals (heavy metal, dioxin, phthalate, elemental chlorine, and optical brightener). That's right, all the goodness and none of the baddies for your baby!
Available at: All major supermarkets, Lazada, Shopee
3. Rascal + Friends
Prefer using tape diapers, but you've got a super active baby on your hands? Rascal + Friends' tape diapers may be what you need. Its diaper is designed with super strong grip tabs, which helps keep it in place while bub moves around. Movement is made easier and more comfortable with a stretchy waistband and soft leg cuffs, which don't cause chafing. Another thing we love about Rascal + Friends is its unique deep pocket that reduces chances of leakage – even when there's a poo-nami!
Available at: RedMart by Lazada
4. Skinature by Drypers
As each brand's pants diaper differs in terms of design, looking for the best pants diaper for your child may require quite a bit of trial and error. We were told that Skinature by Drypers has one of the best in this category. Its pants diaper provides full back coverage to prevent any unwanted leakage. It's also shaped almost like a pair of briefs, so your active little one won't feel so restricted when they're running around.
Available at: All major supermarkets, Lazada, Shopee
5. MamyPoko Air Fit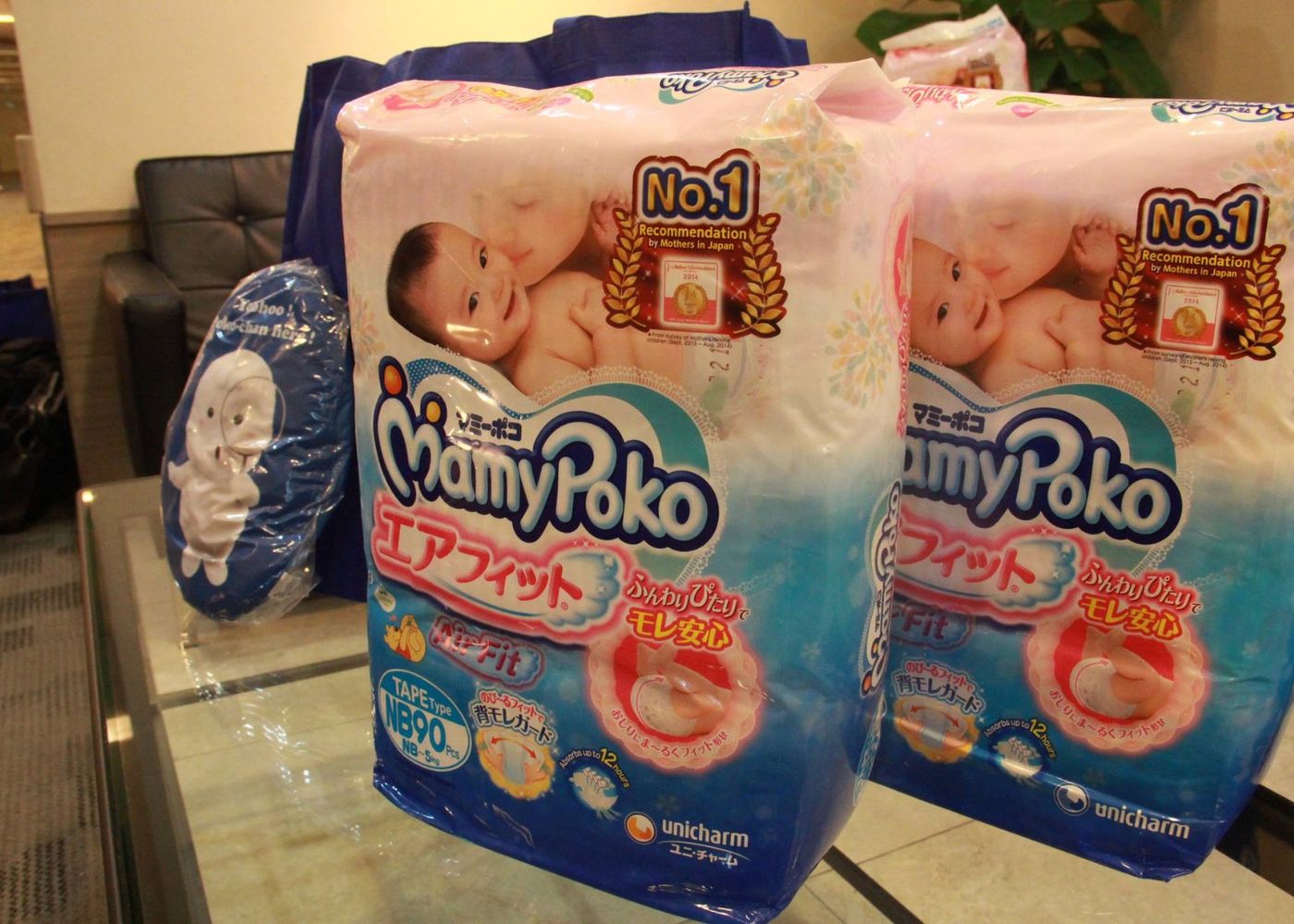 There's a good reason why MamyPoko's Air Fit range is super popular among parents. On top of being made from super breathable material, the same material is also silky soft – super comfy for baby! The diaper contains olive oil extract as well to keep your little one's skin moisturised throughout the day. Oh, and another great thing? 12-hour strong absorbency capacity, which means no leaks during bedtime. Win!
Available at: MamyPoko website, all major supermarkets, Lazada, Shopee
6. Pampers Premium Care
You've probably heard of the goodness of calendula when it comes to skincare. Well, Pampers has incorporated that into diapers for the little ones! The diaper brand uses calendula essence to form a protective layer, shielding bub's skin from bacteria. Plus, we've heard that the Premium Care diaper range has just been upgraded with 360 air circulation. Each diaper now has 10 million breathable micropores to keep bub feeling fresh and dry, which also works to prevent diaper rash caused by wetness.
Available at: All major supermarkets, Lazada, Shopee
7. Offspring
And the cutest diaper design award goes to… Offspring! This diaper brand has loads of adorable prints for you to choose from, because who says diapers have to look boring? Now, you may be wondering if all those fancy colours may be harmful for your kid's skin and the environment. You can rest assured that all of Offspring's diapers, from the insides to the pretty covers, are all made from non-toxic (no dyes, chlorine, lead, and optical brighteners) and earth-conscious materials. To top it all off, these diapers have up to ten hours of absorbency. We love!
Available at: Offspring website, NTUC Fairprice, Lazada, Shopee
8. Merries First Premium
Merries' First Premium range of diapers promises a "gentle cashmere touch" for your baby's delicate skin. It's so comfortable that even parents love it! The diapers are made from material that's smooth and – get this – thinner than silk. The material is 100% air-through to prevent stuffiness, making it comfy for baby. It's also shaped in a unique dual convex shape to ensure quick absorption of moisture, leaving the layer closest to baby's skin dry for comfort. Baby will benefit from the goodness of organic argan oil that's contained on the surface layer as well, known for its moisturising and healing properties.
Available at: All major supermarkets, Lazada, Shopee
9. Nepia Genki! Premium Soft
Parents love Nepia Genki!'s Premium Soft diapers not just for their soft and breathable material, but for their leak proof design as well. These diapers have what's called a "multi-channel" absorption layer: a rear gather that prevents back leaks, double split lines for maximum absorption, and also powerful side blocks to prevent leaks. Its inner layer features an embossed sheet with dots and waves to facilitate air flow, ensuring dryness and comfort for overnight wear.