Can you locate your nearest 24-hour clinic or after-hours family doctor? Keep this list of 24-hour GPs handy!
On my very first Mother's Day as a new mum, I ended up waiting five hours in a children's emergency ward, rather than one of the many 24-hour family clinics we have here in Singapore. My almost one year-old son wasn't in an emergency situation. My son had nicked the tip of his finger on a shard of broken glass, but there was a lot of blood. We're talking crime scene amounts of blood, and the bleeding wouldn't stop. Of course, I panicked.
I was home alone, my husband was overseas, my helper was away, and my support group of mums were all out to Mother's Day lunch. I had no idea where to go in what felt like an urgent, but not an emergency situation. So we ended up spending the whole day in the emergency ward.
The point here is, you don't need to go to a hospital emergency ward (ER) in situations that are not an emergency. You can save time and make room for those in real emergencies, and instead choose a 24-hour family clinic or after-hours doctor for any non-urgent situation. Learn from my mistakes (there are many!).
24-hour clinics and family GPs in Singapore
Here's what you need to know
Babies and toddlers bleed a lot, especially from the head and the hands, even from the smallest nick or cut.
You'll need the baby's passport, birth certificate or ID, and a credit card when you get to the hospital or clinic.
When you panic, you can't think straight. Have an action plan on the fridge.
KKH is the largest women and children's hospital on the island. Their emergency service is excellent, but the average wait stated is *four hours*, even longer if you're triaged and your case isn't as urgent as others. So know your alternatives!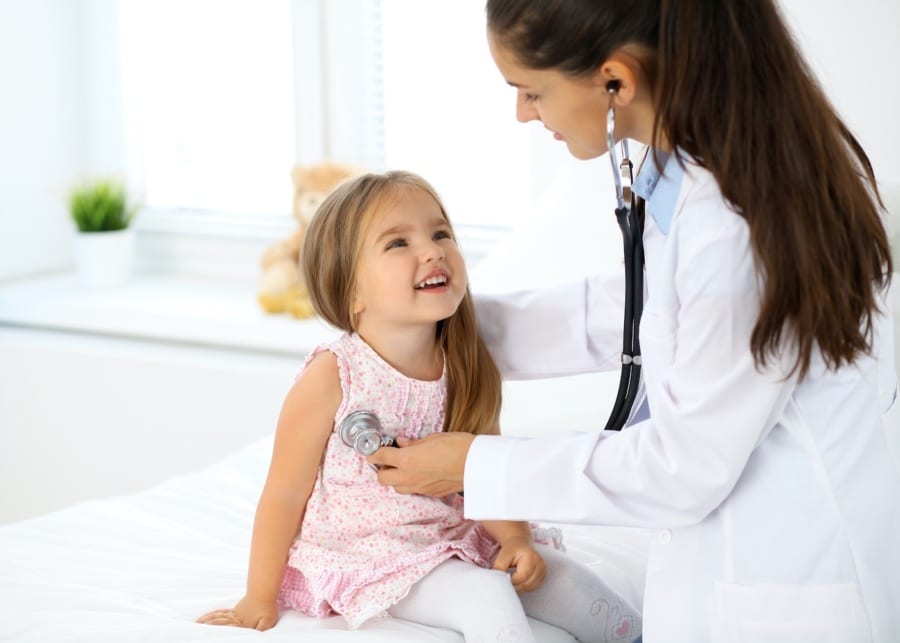 24-HOUR Family clinics IN Central
Thompson Medical Centre (as well as emergency, there's a 24-hour family clinic)
339 Thomson Road,
Tel: 6250-2222
Singapore 307677
thomsonmedical.com
Mount Elizabeth Novena (A&E and a 24-hour on-call paediatrician)
38 Irrawaddy Rd,
Tel: 6898-6898
Singapore 329563
www.mountelizabeth.com.sg 
Central 24-Hour Clinic Group (Toa Payoh)
178 Toa Payoh Central #01-218,
Tel: 6203-1639
Singapore 310178
centralclinic.com.sg
Medihealth Bishan 24 Hours Clinic and Surgery
Block 121 Bishan Street 12 #01-95,
Tel: 6258-3212
Singapore 570121
www.medihealth-bishan.business.site
24-HOUR Family clinics IN THE Northeast
Central 24-Hour Clinic Group (Hougang)
Block 681 Hougang Avenue 8, #01-831
Tel: 6387-6965
Singapore 530681
centralclinic.com.sg
Silver Cross Family Clinic (Serangoon)
Block 262 Serangoon Central Drive, #01-109
Tel: 6287-8702
Singapore 550262
healthwaymedical.com
Lifelink 24hrs Clinic and Surgery
Block 153 Serangoon North Avenue 1, #01-534
Tel: 6281-3977
Singapore 550153
24-HOUR Family clinics IN THE North
Central 24-Hour Clinic Group (Yishun)
Block 701A Yishun Avenue 5, #01-04
Tel: 6759-7985
Singapore 761701
centralclinic.com.sg
Central 24-HR Clinic Group (Woodlands)
Block 768 Woodlands Avenue 6, Woodlands Mart, #02-06A
Tel: 6365-4895
Singapore 730768.
centralclinic.com.sg
24-HOUR Family clinics IN THE Northwest
CCK 24-Hour Family Clinic
Block 304 Choa Chu Kang Avenue 4, #01-653
Tel: 6891-0338
Singapore 680304
www.healthhub.sg/directory/14/57131/cck-family-clinic
Prohealth 24-Hour Medical Clinic
Block 259 Bukit Panjang Ring Road, #01-18
Tel: 6765-2115
Singapore 671259
prohealth.com.sg
24-HOUR Family clinics IN THE West
Central 24-Hour Clinic Group (Clementi)
Block 450 Clementi Avenue 3, #01-291
Tel: 6773-2925
Singapore 120450
centralclinic.com.sg
Central 24-Hour Clinic Group (Jurong West)
Block 492 Jurong West Street 41, #01-54
Tel: 6565-7484
Singapore 640492
centralclinic.com.sg
24-HOUR Family clinics IN THE East
Central 24-Hour Clinic Group (Bedok)
Block 219 Bedok Central, #01-124
Tel: 6247-6122
Singapore 460219
centralclinic.com.sg
Tampines 24-Hour Family Clinic
Block 201D Tampines Street 21, #01-1151
Tel: 6786-7228
Singapore 524201
www.facebook.com/tampinesfmc
Raffles Medical Airport 24-hr Clinic
65 Airport Boulevard, Changi Airport Terminal 3, #B2-MS-15
Tel: 6241-8818
Singapore 819663
rafflesmedicalgroup.com
Here's what I learnt…
When babies bleed, you cannot think straight. You need an action plan.
Find a local doctor who's open on a Sunday and write their details on the plan.
Thompson Medical Centre is a centrally located hospital with a 24 hour family service for things that are urgent but not an emergency and will generally attend to you within an hour. Write it on your plan!
Doing a first aid course that covers minor injuries, not just life threatening situations, is a good idea.
Having a well organised first aid box is critical when you can't think straight.
You'll need your child's passport and/or birth certificate with you – know where they are at all times.
Discuss your plan with your helper, and prepare a secure pack for them with a photocopy of your passports and credit card details plus some taxi money.
Note: In an emergency situation, go to your nearest hospital, or call an ambulance on (+65) 995.