Looking for a preschool for your child? Here's why you'll want to consider Tanglin Trust School's Infant School…
More than just the beginning of a child's learning journey, preschool is also the most important phase of their overall development. This is because preschool education occurs during a child's early formative years, which acts as the foundation for their future success in life. As such, it's super important for you to pick a preschool that suits your child's needs, interests and one that allows them to learn happily.
With these in mind, Tanglin Trust School's Infant School aims to provide children with exciting learning experiences throughout their preschool years. The school is also committed to creating an environment where children can feel safe and happy while they're learning – something we're definitely on board with. One of its student's parents commented that they've seen their daughter develop a love for learning in the Infant School. "Her enjoyment of school has given her a wonderful foundation for the future," the parent said.
Want to find out more about why parents (and their kids) love Tanglin's Infant School? Read on…
1. It has a strong pastoral programme
For the educators at Tanglin, preschool is not just about acquiring reading, writing, and math skills. The teachers and staff care deeply about their students' emotional wellbeing. This is one of the few features that sets Tanglin's Infant School apart. Ongoing relationships with teachers, the close personal attention given to students by specialist staff, and a well-structured system of pastoral care mean that Tanglin educators' knowledge of each child's abilities and aptitudes is exceptional. This enables the school to provide all children with personalised academic and pastoral support which is a key ingredient in its high levels of achievement. Aside from that, Tanglin also has counsellors who are experienced in early childhood development should any child or family require extra support.
2. It has some of the best accreditations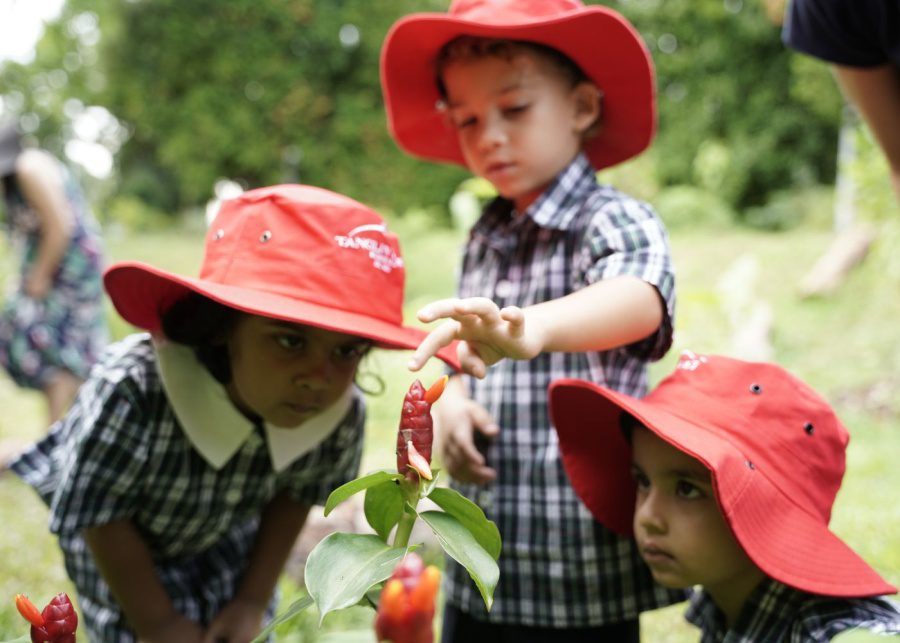 Being accredited means that a school meets the quality standards of an education assessment body. What makes Tanglin stand out from other British International Schools is the stringent accreditation it has received. Tanglin's Infant School is inspected every three years, following UK Ofsted British Schools Overseas (BSO) standards. Tanglin is repeatedly described by UK inspectors as "Outstanding", the highest possible grade. In a recent BSO report, inspectors described Tanglin's Infant School's educators as, "confident, assured, know their subjects very well and use their knowledge effectively to introduce early learning. As a result, students make rapid progress." This outcome is the result of a carefully curated curriculum.
Tanglin's Infant School was also the first school in Asia to be awarded the Early Years Quality Mark and the Primary (Infant) Quality Mark in their students' provision, practice and performance in literacy and numeracy. Tanglin's outstanding Early Years programme was so impressive, Julia Coop, Lead BSO Inspector said: "Tanglin is not just an outstanding school. It is an inspiring school."
But that's not all! Tanglin's Infant School is the first school in Asia to be awarded the Curiosity Approach accreditation. Children learn through exploring the environment in Tanglin's comfortable and natural play spaces. This is made even better with the school's Forest School Programme, which uses an outdoor learning model for children. Being able to connect with nature through this programme also helps with a child's emotional and physical wellbeing.
3. It's a not-for-profit school
Another of Tanglin's best features is that it's a not-for-profit school. As such, parents can be assured that all the school fees they're paying are channelled towards providing their children with the best education and world class facilities. Tanglin's teachers and educators are highly experienced and passionate about their work. With a one-to-seven teacher-student ratio in Nursery and one-to-eight in Reception, Year 1, and Year 2, every child enjoys bespoke attention from their teachers. Children also enjoy a variety of fab facilities that complement their education – such as the mud kitchen, balance bikes, water play areas, and the Forest School Activity Site.
Families are more than welcome to visit the campus
Sounds like a great preschool for your child? Book a virtual or onsite tour to visit Tanglin and see for yourself what's on offer. The admissions team are happy to arrange personalised tours and answer any questions you may have.
This post is in partnership with Tanglin Trust School.