What does the future of food look like? The kids are invited to discover just that at this year's UNTAME festival at Science Centre Singapore.
It's the year 2123 and food, as we know it, is getting scarce. Does that mean we'll all go hungry?
Fret not! Scientists and food industry experts have spent years researching and developing alternative food sources. These have since become the norm. But.. what does 'alternative food' look like? What are they made of? And most importantly, do they taste good?
Science Centre Singapore invites kids to discover the possibilities of food in the future during this year's UNTAME festival! We've got the delicious deets here.
Date: 24 November – 2 December 2023
Time: 10am – 5pm
Venue: Science Centre Singapore, 15 Science Centre Road, Singapore 609081
Price: Singaporeans and PRs Standard Pass starting from $12.90, includes entry to Science Centre Singapore

Bonus: Key in the promo code "UNTAME20OFF" before carting out your tickets to enjoy an exclusive 20% discount!
This year's UNTAME festival is all about food
UNTAME is an annual festival hosted by Science Centre Singapore that spotlights Science, Technology, Engineering, and Mathematics (STEM). Every UNTAME festival uses a different theme to teach children about STEM concepts. This year, kids are invited to discover the wonders of STEM through food.
As UNTAME is also a highly immersive educational experience, you can expect this upcoming one to be exactly that! And since it's all about food, you can bet it's gonna be eat-mersive…
Step into The M.A.R.T at Science Centre Singapore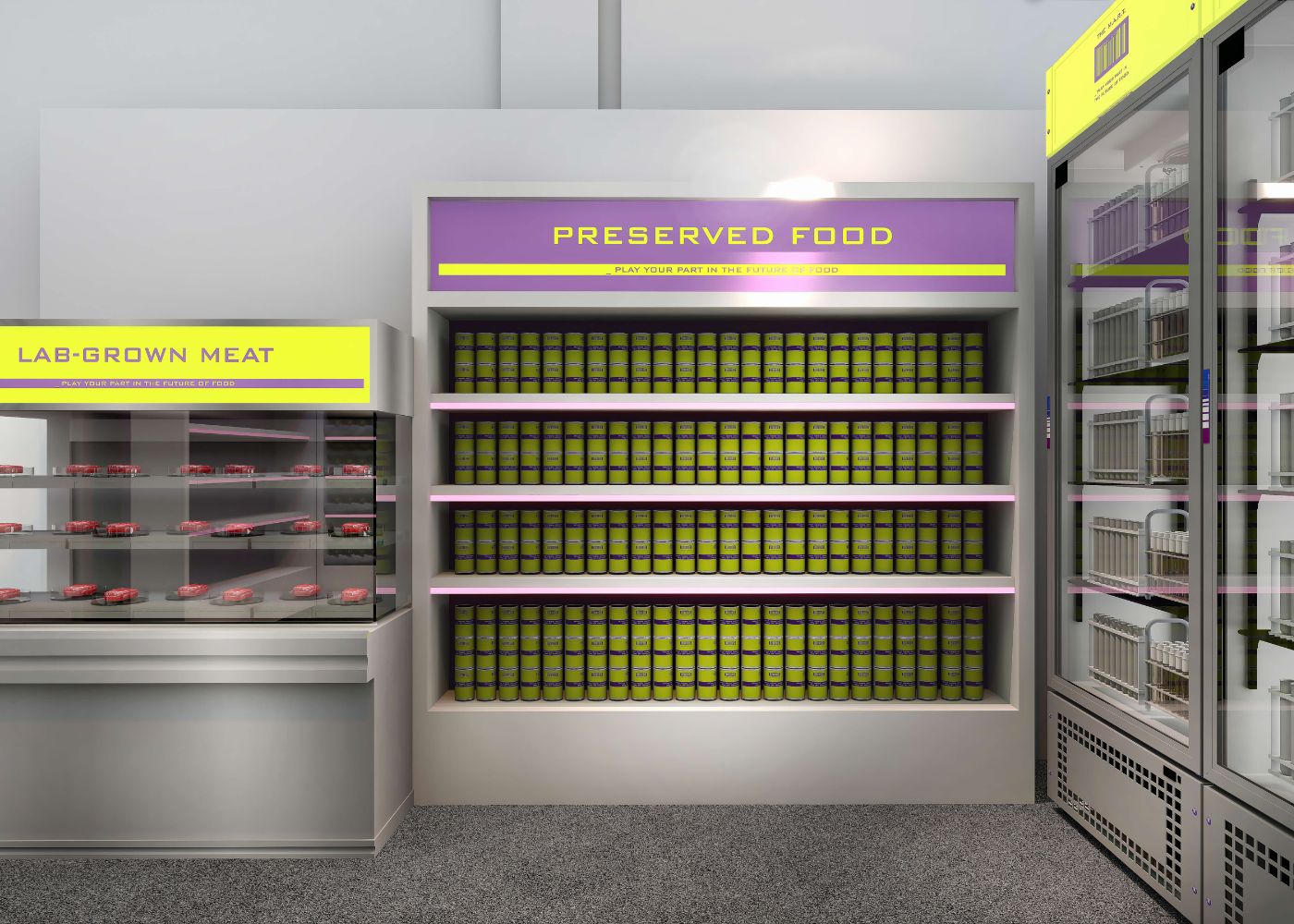 For this year's UNTAME festival, you'll get to check out The M.A.R.T. This is an exclusive alternative food provider set up by Science Centre Singapore, featuring 'futuristic' food that's simply out of this world. You'll learn about the potential future of food, how they could be made, and maybe even taste the food!
On top of learning about the various alternative sources of food, kids will also learn about its value. The M.A.R.T has an interactive feature that allows kids to earn their 'ration' of food by proving their value.
Mark your calendars for this eat-mersive event!
Don't miss the chance to play a part in the future of food through this upcoming UNTAME event! Mark your calendars and book your tickets to Science Centre Singapore today!
UNTAME Dining Experience
Add on an UNTAME Dining ticket for a unique experience where "The Food Chooses You"! Curated by STELLAR Kitchen Bar, guests will receive a picnic-style three-course meal with special access to dine in a garden-themed tent at Science Centre Singapore to enjoy close-up magic and music performances.
Tickets sold separately. Does not include UNTAME Event Experience or Science Centre entry.
Note: The activities and events depicted in this event are purely fictional and are intended to explore possibilities of the future of food. Any resemblance to actual events, locales, or persons, living or dead, is entirely coincidental. The characters, incidents, and dialogues are products of the author's imagination and are not to be construed as real.
This post is in partnership with Science Centre Singapore.