Photography: RODNAE Productions via Pexels
Parenting is full of its ups and downs - one minor incident doesn't make you a bad parent! Here are some simple tips to help you win this parenting game…
We're not exaggerating when we say that parenting can be incredibly tough sometimes. There are days when your parenting game is super on point: the kids are finishing their food, doing their chores, and no struggles during bedtime. Then there are days when everything (and we mean everything) just goes wrong.
A simple parenting mistake can make you feel like a failure. But remember that a few mistakes don't make you a bad parent! In fact, these are opportunities for us to learn and improve as parents. Read on for some simple tips on how you can turn these parenting 'fails' into parenting wins.
Parenting fail #1: Losing your cool and saying something harsh to your child
It happens – and you're definitely not the first parent to lose their temper in front of the kids. The guilt comes almost immediately as we realise we've said unnecessarily hurtful things to our kids. Seeing their upset faces doesn't make us feel great either.
Turn it into a parenting win by… apologising for lashing out and offering to start afresh. Don't underestimate the power of a sincere apology. Apologising isn't just the first step to healing a rupture between parent and child – it also teaches your child the importance of admitting a mistake. First, give your child and yourself time to calm down, apologise and comfort them; then invite them to talk about their feelings. This will help you understand your child more, while they in turn will also understand where you're coming from.
Parenting fail #2: Missing bub's sleep cues and ending up with an overtired baby
An overtired baby is probably one of every parent's worst nightmares. You may try to jog your memory to recall if there were any sleep cues that you missed. However, it's best to save your regrets for another day and tackle the problem at hand – put your cranky, tired baby to sleep.
Turn it into a parenting win by… dim the lights, hold your baby close, and start humming a lullaby. This will help settle your baby and bring down their energy levels. With that, you can start your usual bedtime routine to put them to sleep. You can try feeding them to sleep as well if that works for you!
Parenting fail #3: Missed a grocery run, overslept, and now you have a 'hangry' kid with zero breakfast ingredients
Parenting is tiring – we get it! You missed a much-needed grocery run because you're short of time, and well… you're tired. Then, what you thought would be a five-minute snooze ended up as a full one-hour nap. You scramble out of bed to find the kids a little upset and very hungry. There's no peanut butter to even make a simple PBJ sandwich, and going out for breakfast will definitely make them late for school. This could be the beginning of the worst day ever.
Turn it into a parenting win by… ordering groceries… pronto! With online grocery delivery services, you don't even need to leave your home to stock your kitchen. pandamart, foodpanda's grocery delivery service, can get your groceries delivered in as fast as 30 minutes! Plus, the service is available all day and every day. You can also take advantage of promos on breakfast essentials (1-for-1 deals, up to 50% off selected breakfast groceries, and look out for daily flash sales happening between 2-5pm for everything under $10) from now till 31 July 2022 for fruit yoghurts, muesli bars, fresh milk, and more! pandamart will also be introducing more promos and deals for different grocery categories – so keep your eyes peeled.
Pro-tip: You can enjoy more convenience and savings with pandapro, foodpanda's subscription plan. Perks include unlimited free deliveries for food and groceries (minimum spend applies), 25% off pick-up orders, and 20% off your entire bill when you dine out with the fam. You can enjoy all these at just 10¢ per month for your first two months on pandapro. No more rushed trips to the supermarkets!
Parenting fail #4: When you've already said no to your kid's request, but your spouse says yes
You just said no to your kid's request for another video games session a few minutes ago. Based on your memory, they've had enough screen time for the week. However, your spouse somehow 'forgot' or was distracted when your kid decided to try their luck with a different parent… and said yes. So now you're stuck: your spouse doesn't want to go back on their word, but you don't want the kiddo to have too much screen time.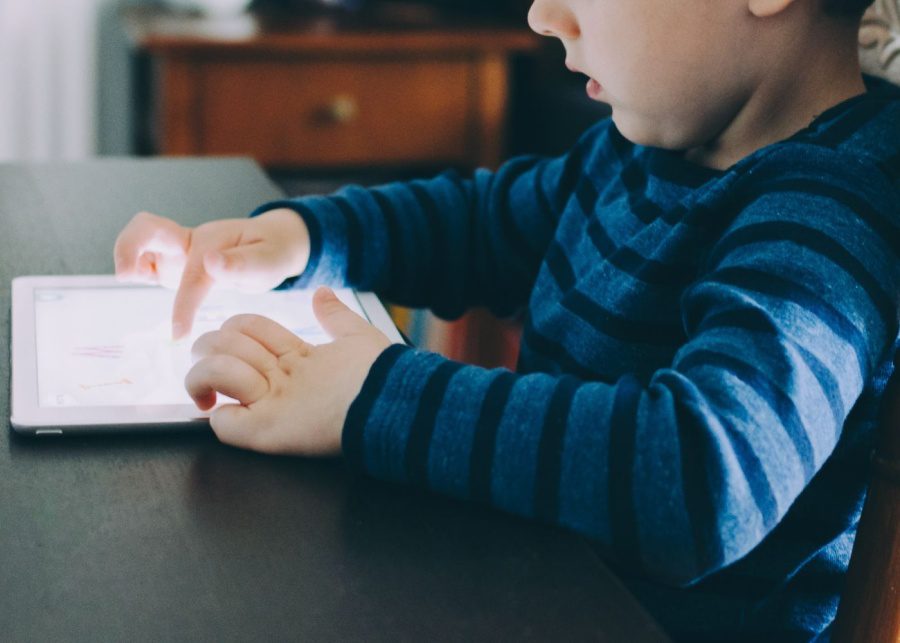 Turn it into a parenting win by… having a discussion with your spouse and explaining the reason for your decision. At the same time, listen to what they have to say as well. Come up with a strategy on how to be consistent with parenting decisions (e.g. tell your child you need to discuss with your spouse before giving them an answer). Finally, decide together whether the answer is a "yes" or "no" for this incident, then explain your decision to your kid. In summary: parent as a team.
Parenting fail #5: Forgetting family time
Nothing shouts parenting fail louder than missing out on family time. With the kids spending most of their time at school and you're at work, it's normal for children to crave their parents' full attention when they see us at home. It's easy to get carried away with unfinished chores and text messages, but we should still spend some quality time with the kids.
Turn it into a parenting win by… spending family time now or as soon as you can. Your time, presence, and attention are the best things you can give your child. Family time can be as simple as playing a board game, reading a book, or even movie time with ice cream or other sweet treats – just get them delivered via pandamart!
Your parenting mistakes don't define you.
Instead of seeing it as a 'parenting fail', view it as a learning experience for both you and your child. Reflect on your mistakes, identify the root cause, and come up with a solution to fix it. That's the surest way to transform a 'fail' into a 'win' situation. Most importantly, learn to forgive yourself and start afresh. By doing so, you'll also be sending your child a positive message that it's possible to bounce back from failures as a stronger person.
You've got this, parents!
This post is in partnership with foodpanda.