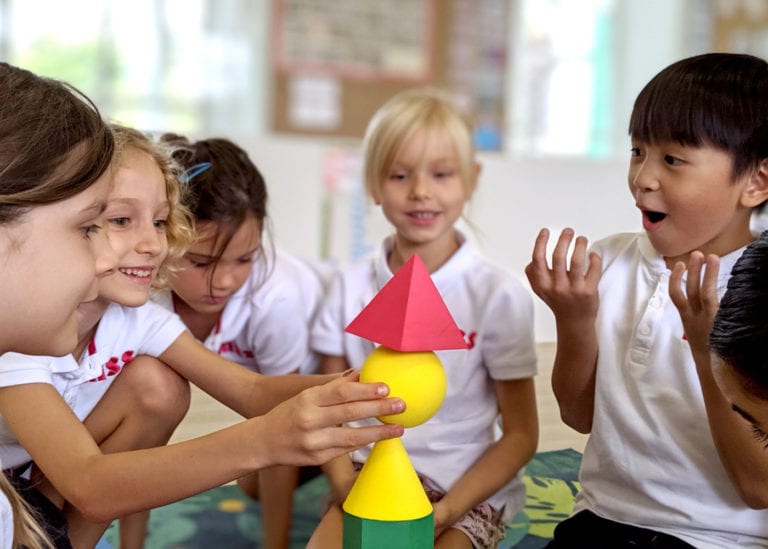 Essential Information
Grades
Preprimary to Primary 6
Curriculum
IPC, Singapore National
Foreign Languages Taught
English, Mandarin
Maximum Student Population
We intend to keep our school small to with maximum 180 students in the Tanglin campus.
Current School Population
40 Students
Maximum Class Size
18 per class
School Hours
Our main curriculum runs from 8.45am-1.00pm. Students have an option to stay for lunch and ECAs from 1:00pm to 4:00pm.
Demographic Breakdown
RISS has truly international students body, every culture is celebrated at RISS.
Teacher to Student Ratio
1 Teacher to 12 Students - in The Gateway program (unique program that provides smooth transition from local K2 into international Primary 1)

1 Teacher to 18 Students - Grade 1 to 6, additionally all teacher assistants are qualified teachers.

Facilities
Library, Playground, Art room. We cooperate with external providers to give our students access to sport and other recreational facilities.
Financial Information
Annual Tuition Fee
Academic year - August to June total cost is SGD15 000

Payments are scheduled as follows:
Registration fee - SGD 1300

May (Before beginning of the term 1) - SGD 3000
September - SGD 3000
November - SGD 3000
January - SGD 3000
March - SGD 3000
Application Fee
$1300 - Registration fee
Application Fee Refundable
No
Admission / Enrolment Fee
1300
Other Fees
No other fees or hidden costs
Discounts
10% sibling's discount, applicable to annual tuition fee.
Programs Available
Extra Curricular Activities
Art, Football, Drama, Hip Hop, Music, Additional Languages, Basic photography, Healthy cooking, Visual arts, Hapkido
English as a Second Language
Yes