In this episode, we're talking to Francesca Tanmizi, an influencer and a mother of one. We want to learn how she raises her influencer baby – the highs, lows, and everything in between.
About our guest – Francesca Tanmizi
Francesca Tanmizi is mum to Evee and the influencer behind the hugely successful Instagram and TikTok accounts showcasing her family life and Evee's activities and daily happenings. Francesca shares with us what life is like as an influencer mum and her thoughts on using social media with a little one. Here's what she had to say……
Key points we covered in this episode to take a listen to…
02:40 – When and why did you choose to feature Evee on your social media accounts? Ange asks Francesca to give us the lowdown on the decision to feature Evee on social media. Francesca chats through the decision process with her husband and the inevitability of featuring your kids on social media. She shares how she's motivated to show Evee's personality and give her a voice through social media.
08:00 – Ange asks Francesca for her thoughts on the backlash towards mums who heavily feature their children on social media platforms. Francesca highlights that it's interesting that it's always mums and daughters who are getting bashed, and not parents generally. Francesca explains that we need to accept social media is the future.
16:45 – Have your past experiences shaped your parenting, and what is your parenting style? Francesca shares that she doesn't want to turn into her parents and is very conscious of making sure she parents differently. For Francesca, tone is so important. She's always quick to correct Evee on this and on the need to be polite. She's also quick to encourage Evee to share during playdates. She acknowledges that this might go against gentle parenting friends (as does asking Evee to apologise) but that it's important not just for Evee but to role model behaviours for other children.
21:00 – Ange asks Francesca how she is challenging stereotypes with Evee. Francesca shares many examples, one being the notion that you can't shout if you're a girl. She's also keen to show bossy as something positive, not to be perceived as a negative girl trait.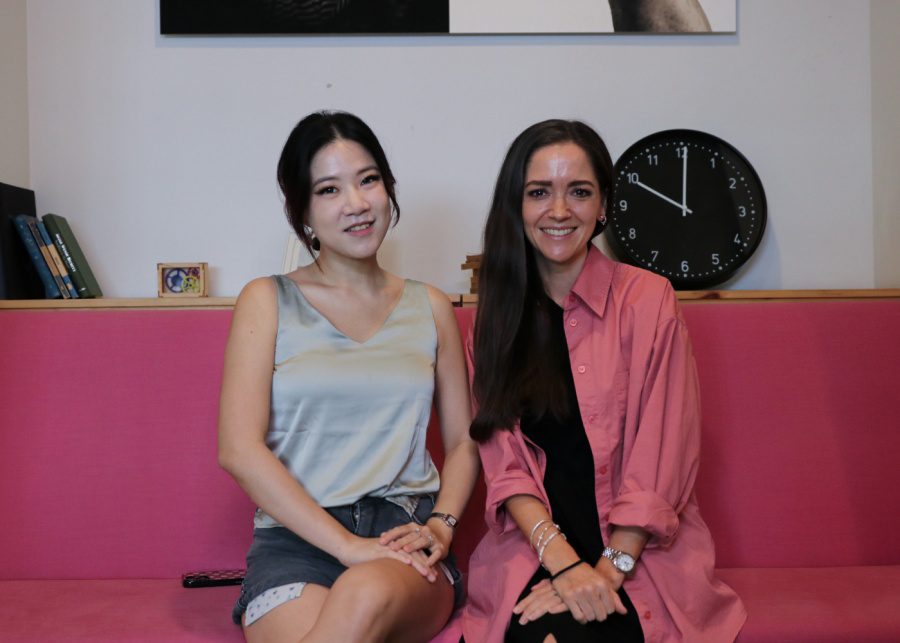 Want to know more? Check out these resources…
Inspired by our convo with Francesca? We've got more where that came from on the site. We've spoken to other influencer mummies such as MasterChef finalist Zephyr Eng, Sheila Sim, and our very own contributor and KISS92 DJ Jill Lim. After more IG mums to have on your follow list? You've got it – check out our ultimate list right here.
Never ventured onto TikTok before? It's never too late, and to make it easy, we've also got a list of TikTok accounts that we think you should follow.
That's not all – we've also given our take on sharing about our kids online – from the lowdown on sharenting to the storm that followed mum influencer and her three-year-old daughter, Wren. It's fair to say that this one is a hot topic. What's your take? DM us and let us know!
Watch this space for Episode 8, our final episode of Season 3, dropping next week!