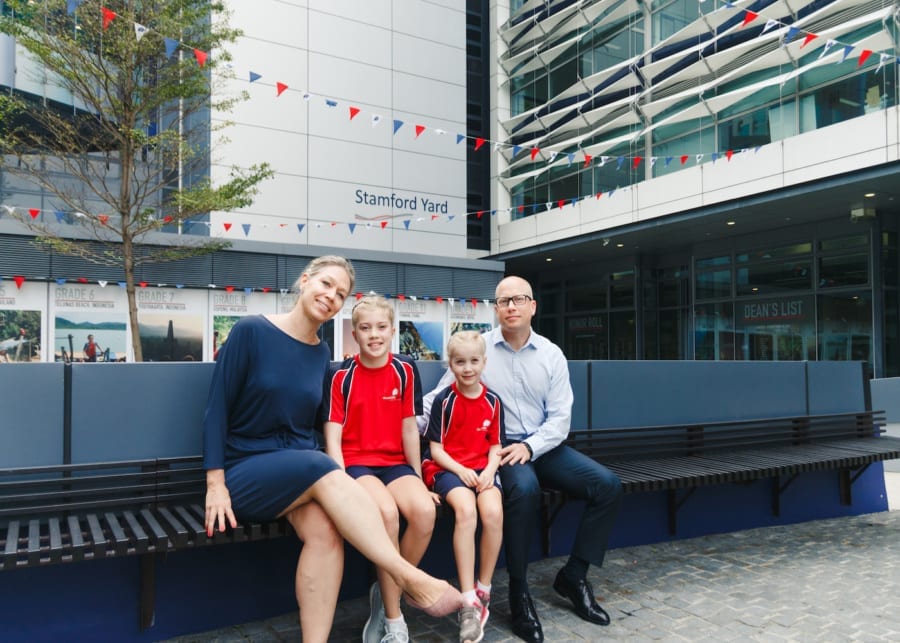 HoneyKids had a chat with mum-of-two Charlotta about her family's experience at SAIS and why they're such big fans of the school.
They say that first impressions last, and it's safe to say that Stamford American International School (SAIS) has continued to tick all the boxes for Charlotta Björn-Zanetti and her daughters, Beatrice and Filippa. In fact, after their first visit alone, Charlotta, her husband and daughter, Filippa, fell in love with the school immediately and decided that they had found the perfect school for their family. From its welcoming staff to its excellent English language program, and a diverse range of after-school programs, it's easy to see why SAIS was a great fit for Charlotta's family. HoneyKids spoke to Charlotta to get the full details on her family's decision. Find out more about what they love most about the school.
Hi Charlotta, please tell us more about your daughters, Beatrice and Filippa. What do they love about SAIS?
I have two girls attending SAIS, Beatrice is in the first grade and Filippa is in 5th grade.
What they love most about the school are their friends of course! Beatrice really enjoys her art and drama classes while Filippa loves being on the gymnastics team and her math extension class.
What made you decide on SAIS?
Firstly, we wanted a school that had a good English language program. Having lots of options for after-school activities was important to us too and having both our daughters in the same school. We also wanted a school that was highly recommended by our friends. In all these aspects, SAIS ticked all the boxes.
How has the school lived up to your expectations?
The school has exceeded our expectations. Both girls have had amazing teachers throughout their four years at SAIS. We love the fact that they've had great experiences in their co-curricular activities –  Beatrice has been part of the school production while Filippa has had amazing years being on the gymnastics team. They have also learnt English and Mandarin and made many new friends.
What was the ultimate deciding factor that led you to choosing the school?
We brought Filippa along to visit a few schools but it was only after our visit to SAIS that we were sure that we had found the right match. When they first started, the teachers were very skilled at getting my girls to feel welcome even though they didn't know English. They played  various games and made sure they were included. They were also good at keeping us updated on the girls' progress.
What do you value most about SAIS?
We love that it is so welcoming and that it's a truly international school, with a diverse student population. We also love that the teachers are really dedicated to giving the students a good education and really nurture any special interest/talent the student has.
How have the school's facilities benefitted your child?
My daughters are fans of the on-campus swimming pools and the state-of-the-art gymnastics facilities. Both our girls have performed in the school's theatre and also watched several productions there. Beatrice spent two years at the ELV where everything is tailored to young kids, including a swimming pool for beginner swimmers, small toilets and even small doors.
How does SAIS make parents feel welcome?
At Stamford, there is a strong community spirit and everybody is welcoming. As a new parent, it's nice to know that there is always someone there to help you. If you want to be involved in PTA, there are a lot of ways to join too! Stamford even has parent fitness classes a few times a week.
Thanks, Charlotta!
This post is in partnership with Stamford American International School.