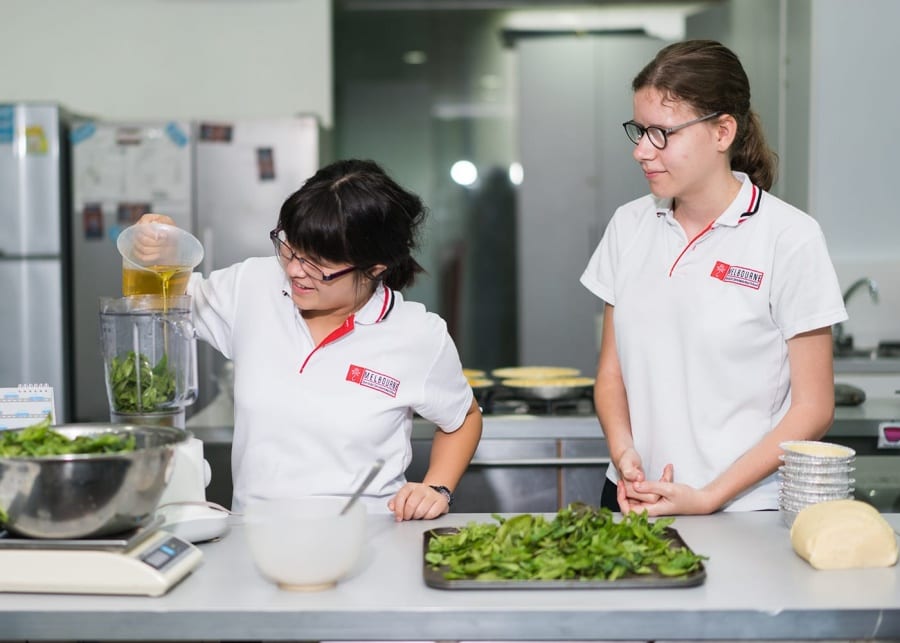 Melbourne Specialist International School offers a unique educational opportunity for children in Singapore to adopt a new and innovative method of learning for children from the ages of 3 to 21 years of age. The school offers a strong educational framework set in an environment, which continues to cultivate in the children, a love and excitement for learning. Younger children tend to thrive in a small and nurturing environment with high levels of individual and group interactions.
MSIS provides a Visual and Performing Arts Programme. This is a child-centred approach where teachers use the power of concrete experiences mediated through dance, drama, music and visual arts as a way to immerse our students in deeply engaging learning environment. Melbourne Specialist International School also supports students with a range of services delivered by their therapy team. This includes specially qualified members of staff such as an Art Therapist, Music Therapist, Occupational Therapist and Speech and Language Therapist. This is what they believe to be a very powerful way to address the highly individualised needs of their students.
Melbourne Specialist International School's vision is to be continually recognised as the one of the most inspirational and nurturing educational establishment in the region, where children are given the opportunity to develop academically in a supportive, nurturing and caring environment.
Essential Information
Type
Preschool, Primary, Secondary, Special Education
Grades
Pre Kindergarten to Secondary 6
Language of Instruction
English
Foreign Languages Taught
English
Maximum Student Population
60
Maximum Class Size
Primary / Elementary: 19
School Hours
Full and half days available for all levels. 5 half day minimum.
Facilities
Play Areas/Playground, Music Room, Art Studio, Library, Sensory Room, and Therapy Gym

Financial Information
Annual Tuition Fee
Pre-kindergarten (Age 3 - 5 Years)
- 5 Full Day $24,042.90
- 5 Morning Half Day $19,234.32
- 3 Morning Half Day $13,464.02
- 2 Morning Half Day $9,617.16

Kindergarten / Early Years (Age 5 - 6 Years)
- 5 Full Day $26,447.19
- 5 Morning Half Day $21,157.75
- 3 Morning Half Day $14,810.43
- 2 Morning Half Day $10,578.88
- 5 Afternoon Half Day $19,835.39
- 3 Afternoon Half Day $13,884.77
- 2 Afternoon Half Day $9,917.70

Foundation Yr 1 (Age 7 - 8 Years)
Foundation Yr 2 ( Age 8 - 9 Years)
- Full Day $28,851.48
- Morning Half Day $23,081.18
- Afternoon Half Day $21,638.61

Pathways Yr 3 ( Age 10 - 13 Years)
Pathways Yr 4 ( Age 14 - 15 Years)
- Full Day $30,053.63
- Morning Half Day $24,042.90
- Afternoon Half Day $22,540.22

Transition Yr 5 ( Age 16 - 18 Years)
- Full Day $31,255.77
- Morning Half Day $25,004.62
- Afternoon Half Day $23,441.83

Transition Yr 6 ( Age 18 - 21 Years)
- Full Day $32,457.92
- Morning Half Day $25,966.33
- Afternoon Half Day $24,343.44
Application Fee Refundable
No
Admission / Enrolment Fee
$1,391
Building / Facility / Development Fee
$321
Parents Association Fee
N/A
Programs Available
Extra Curricular Activities
Students are involved in planning activities suitable to their leisure and recreation wants and needs. Activities such as bowling, golf, swimming horse riding and fishing are explored.

Independent living skills
Direct teaching strategies are used in implementing the program goals for life skills for verbal and visual cues and prompts, adult modelling, peer modelling and small group instruction and discussion during scheduled life skills classes and embedded learning activities. The school recognizes that living skills taught and practiced at school are generalized on campus and in the community using verbal and visual cues and prompts, adult modelling and peer modelling. This is an integral component of the Visual and Performing Arts Program, and includes the following educational objectives encompassing 2 main learning areas:

The house – the independent living house provides a 'real life' environment where students can learn and practice a variety of independent living skills.
Grooming- students learn to shower, dress and manage personal hygiene.
Meals- students learn how to prepare a basic meal from the beginning to the final cooked meal, developing a shopping list, budgeting, purchasing goods and following simple recipes to prepare the meals.

Domestic skills- students learn how to carry out simple household duties such as vacuuming, washing clothes/dishes, mopping, making beds, wiping tables/benches, dusting, ironing etc.

Community awareness- students access a wide range of facilities within their local area and develop skills in travel.

Travel training – students learn road safety, pedestrian skills and how to travel on public transport appropriately.

Community access- students learn how to interact with others in their environment through placing orders, making requests, purchasing goods. Furthermore, students learn how to access facilities and what they are required to do in order to take part in specific community based activities.
Special Needs Support
Yes
English as a Second Language
Yes