Whether it's for the F1 whizzing into town soon, or you want to take bubs to the next big concert in SG - here's where to search for some protection for those little ears...
With the 2023 Formula 1 Singapore Airlines Singapore Grand Prix (try saying that faster than an F1 lap) scheduled to race into town next weekend, we've been keeping our ears to the ground searching for noise-cancelling headphones for kids in Singapore. Our kids might be deafening at times, but those car engines give even the loudest of kids a race for the noisy-pants crown. Protecting those delicate ears is a must if you want a family-friendly F1 experience, and they also come in handy for other activities. Here are a few of our faves…
Where to buy kids' noise-cancelling headphones in Singapore
1. Playhao
Pitched as the most advanced noise-limiting solution for young ears on the market, the Puro Balanced Response headphones offer top-notch hearing protection – and look pretty spiffy, too. The price tag may make your eyes water ($189.90), but at least small ears will remain safe and sound for years. Speed over to Playhao, one of our fave toy stores, to pick up a pair in time for the race.
Playhao, 583 Orchard Road, #02-15 Forum The Shopping Mall, Singapore 238884; www.playhao.com
2. Horne Hardware
Visit your local hardware store for a cheap, cheerful, no-thrills option! The cheapest option we found was these 3M ear muffs for $53.10. You can get them online or pop into the store and pick up a pair for the whole crew.
Horne Hardware, Various locations or www.horme.com.sg
3. Baby BanZ Singapore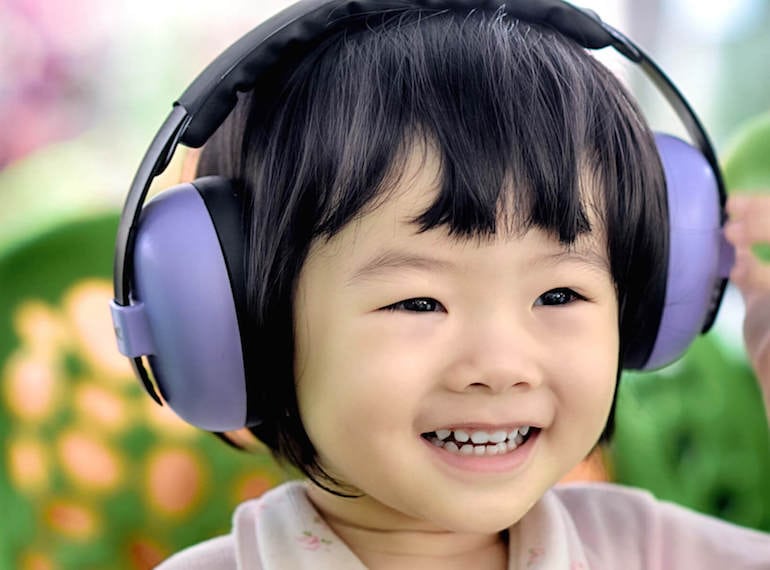 Baby BanZ doesn't just do sunglasses, it's got a whole range of adjustable ear muffs with foam-filled cushions (from $55) guaranteed to keep your little one's hearing intact when you're out at a carnival, concert or crowded event, F1 included. There are even wireless Bluetooth headphones ($108) so bubba can enjoy a lullaby while you enjoy the racing.
Buy online at Dropnoise or www.babybanzsingapore.com
4. Amazon
We can always rely on Amazon to deliver when it comes to a wide range of options for noise-cancelling headphones for littlies. One of our top picks? The JBL Jr460NC Wireless Over-Ear Noise Cancelling Kids Headphones priced at $120. Although on the pricier side, we love all the added extras on these. There's even a built-in mic if learning from home ever rears its head again (although we'd prefer not to think about that) or if you have a gamer at home. They also last up to 20 hours, so are perfect for the plane, too!
Happy shopping!
Lead image: Andrea Piacquadio via Pexels