Someone's been sleeping in my bed!
We were recently invited along to see the Mandarin version of The Little Company's Goldilocks and The Three Bears at Singapore Repertory Theatre. This put us in a bit of a pickle…how could we write about something we didn't understand? We know the story of Goldilocks of course, but we don't know our Chinois from our shins. Or our quinoa for that matter. So, we thought why not enlist the help of one of our trusty readers who has kids that speak Mandarin like a second language. The results? This was the perfect production for young kids familiar with the Chinese language but not yet masters of Mandarin. Our contributor, Jane Stewart, a mother of 3, shares here why the experience was full of fun and learning…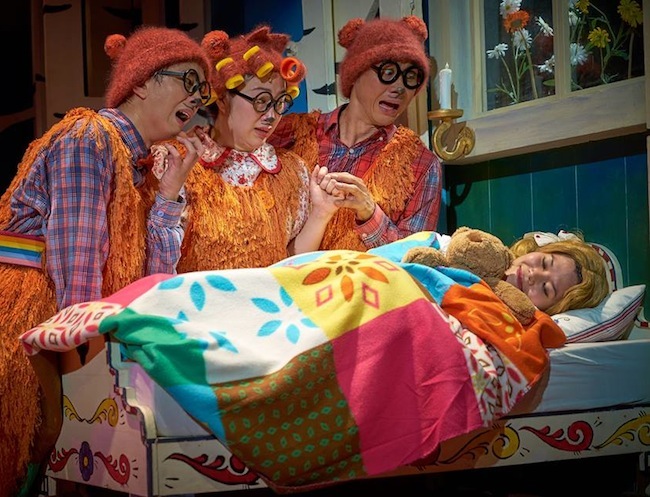 I recently took my seven year old son and four year old daughter to see Goldilocks and the Three Bears in Mandarin. Our two eldest children attend the Chinese International School so we are always seeking out children's theatre and movies in Mandarin. This colourful and fast-paced production was one of my kids' favourites yet!
The play opens in the home of the Three Bears. The set is fitted out with the expected 'big uncomfortable' Papa bear bed, the 'medium soft' Mama bear bed and the 'just right' little baby bear bed. The yellow pot on the kitchen table displaying the Chinese character for honey completes the opening set perfectly.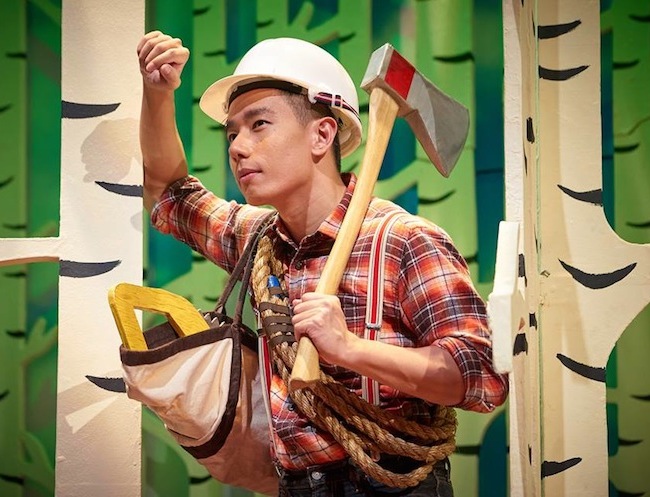 The three bears launch into a number of catchy songs. My kids' favourite was the 'porridge song' in which the audience shouts out the ingredients for porridge in Chinese: "Niu nai" (milk), "Shui" (water), "yan" (salt) and "mai pian" (oats). The catchy tune and the upbeat choreography is enough to get anyone singing and dancing in their seat (including their monoglot mother)!
Cheeky Golidlocks (sporting heeled Doc Martins) not only learns the consequences of messing with others' possessions but she goes on to convince her father (a Woodcutter) to spare the bears' house from the bulldozers of development. Two important lessons for little ones rolled up into one of the best classic children's stories of all time.
So grab your budding little linguists, pack your digital translator and roll on down to the DBS Theatre at Robertson Quay as Goldilocks and the Three Bears in Mandarin is one not to be missed!