From devastating bushfires to a virus outbreak, these are the events and people that have defined (so far) what it's like to be a parent in 2020.
Parents, we're only two months into the year and our anxieties are at all-time high. Over the last few weeks, we've been hit by all sorts of difficulties – the coronavirus, the Australian bushfires that have razed nearly 11.7 million hectares of land, the tragic death of NBA superstar Kobe Bryant and his daughter Gianna… all serious stuff. But it hasn't been completely dire; JLO and Shakira are shaking up the ageing process, Meghan Markle and Prince Harry have decided to take a break from the British Royal Family for a more "peaceful life" and Bong Joon-ho's Parasite had a grand sweep at the Oscars. Yup, it's been nothing short of a rollercoaster, folks. Here's how the last month's happenings changed the way we parent…
Love in the time of Corona (virus)
This year's Chinese New Year celebrations were a little less merry, (no) thanks to the coronavirus that's been spreading its influenza-like symptoms all across the globe. Currently, we're at DORSCON Orange, which means that there is a higher risk of contracting the disease and even more precautionary measures in place. There's never been a better time to teach our kids (as best as we can) about the importance of good hygiene – washing hands properly, and using hand sanitiser when anti-bacterial soap and water isn't an option. It's also tested our creativity, forcing us to think of ways to keep them busy at home sans tears – for everyone involved.
Give the planet more love
The horrific bushfires that razed thousands of acres in Australia's east coast and beyond, was one of the worst wake-up calls we've had yet. For weeks, the country experienced the worst bushfires it's ever had, burning for 74 days and destroying 11.7 million hectares of land since September last year. It was also the cause of death for an estimated one billion native animals, including the koala. The scariest part? It could all happen again. As parents, it's our duty to teach our kids to respect nature and understand the implications of our actions. By teaching them how to live more sustainably from an early age, there's no doubt these lessons will stay with them for years to come.
Get inspired by Jennifer Lopez and Shakira's half-time performance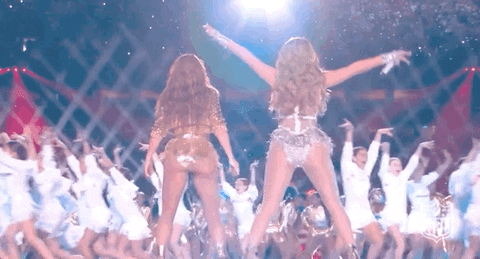 Beyond the sparkles, sequins and the booty shaking, Jennifer Lopez and Shakira's Superbowl half-time performance proved that women – on top of being mums and over the age of 40 – can own it and look damn amazing doing it too. It's a nice middle finger to society and all the "rules" they place on mothers and women over 40. As parents, it's up to us to be a good example to our kids – and that means showing them that we're strong, confident women who aren't afraid to follow our passions and live our best lives, booty shorts or not.
Pay tribute to Kobe and Gianna Bryant
26 January was a sad, sad day for basketball fans around the world. Although it's been a few weeks since the helicopter crash that killed NBA legend and superstar Kobe Bryant and his daughter Gianna, along with seven others, the devastating news still continues to shock the world. It was a heartbreaking moment that would forever change the lives of the victims' families and a good wake-up call to remind us how fleeting life is. Every day is precious, so we should make the most of what precious time we have with the people we love. It's completely OK to go offline and just be present and turn your attention to your fam.
Harry and Meghan change it up
There's no doubt being a parent changes you forever, and for Prince Harry and Meghan Markle, welcoming their son Archie into the world has made them think twice about their lives and what's best for their family. Last month, they announced they would be taking a step back from being senior members of the Royal Family as they reevaluate their careers, and possibly where they want to live. As shocking as the news is, we totally get it. When you have a family, it makes you rethink your priorities. After all, in the end, family is all that matters, right?
Bong Joon-ho's Parasite wins at the Oscars
Unless you've been living under a rock, you've probably heard about South Korean auteur Bong Joon-ho's Parasite making a clean sweep at the Oscars. The move was particularly groundbreaking considering the Oscars haven't always been known for their inclusivity. In total, Bong Joon-ho picked up six nominations and won four awards for Best Original Screenplay, Best Director, Best International Feature Film and Best Picture – a feat never been achieved before by a South Korean film. It shows us that the impossible is, indeed, possible, and that following one's passion is worth all the hard work. And for us parents, teaching our kids the value of good old hard work is always at the top of our to-do list.
Top image credit: Kobe Bryant via Facebook.