Illustration: macrovector via Freepik
Studies have shown that youths in Singapore have poor knowledge when it comes to contraceptions. What can we do as parents to help?
Even though sex education exists in Singapore, many of us think we could do better when it comes to the topic. In a poll on our Instagram page, most agree that sex education should be taught to kids. In fact, 96 per cent said that parents should be the ones to broach the topic with their children. When asked when this should be done, 67 per cent believed that it should be taught as early as possible. Unfortunately, this isn't the reality in Singapore – in fact, it's far from it. Here's what the research has to say…
In Singapore, awareness about sex and contraception is lacking among young people
Organon, a women's healthcare-focused company, surveyed 800 women in Singapore and found that 46 per cent of women aged 18 to 24 didn't know which contraceptive to use. "While we only surveyed women aged 18 years and older, we still see that there is a significant proportion among the younger age group who felt they lacked awareness and the appropriate knowledge around contraception," Andreas Jørgensen, Managing Director, SEA Cluster Lead (South, East and Southeast Asia) highlights.
A separate study conducted by gender equality group Aware and students from Ngee Ann Polytechnic's Diploma in Psychology Studies programme in 2018 found youth knowledge about contraceptives to be poor. "Most concerning was the lack of knowledge. Youths answered questions that tested their knowledge of pregnancy, forms of contraceptives, and condom usage. For half the questions, more than half were unsure of the answer or answered incorrectly," Dr Foong Tsin Uin, Chief Medical Officer at Osler Health International, says.
So how do we navigate this topic with the kids – specifically teenagers?
Is it better to talk with them when puberty strikes or earlier? What are the pros and cons of them knowing about this? We sat down with Dr Foong to find out more.
When should parents start talking about contraceptives with their teenagers?
"Leaving contraception discussions to the teenage years is a little late. My suggestion is to deliver small amounts of information over a longer period of time, rather than have 'One Big Chat'."
"Studies have shown that talking to children about sex education and contraception can start at age 11. However, it becomes increasingly pertinent as your children become sexually active. Parents don't know exactly when that is; therefore, ensuring your children are fully briefed in advance is the key objective."
What types of contraceptives should teenagers be aware of?
"There's a dual aim for contraception in the teen years – to prevent unwanted pregnancies and the spread of STIs. I always suggest condoms because they are both easily available and can prevent sexually transmitted diseases."
"Teen boys need to be fully competent with condoms. This means understanding when and how to put them on. Failure to put on the condom (too late or removing it too early) can lead to unwanted pregnancies."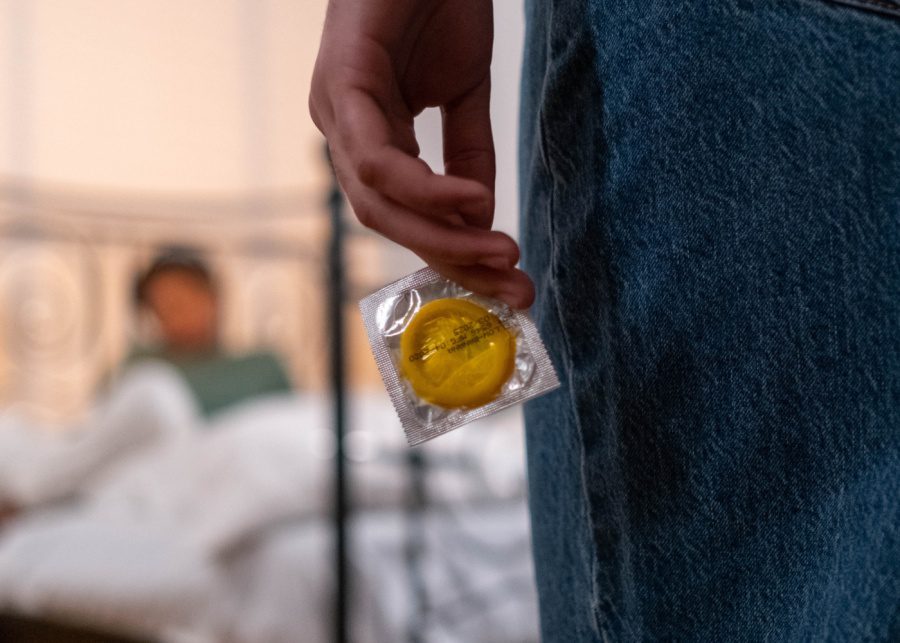 "Beyond condoms, the second method suitable for teenage girls is the contraceptive pill. This is very effective contraception and can assist with acne, skin issues, or heavy/irregular periods in some instances. It is important to flag to teens that the pill will not protect against STIs and may be used in conjunction with condoms."
Do contraceptives help with irregular periods?
"Contraceptives can certainly help regulate the period cycle. It's important to stress that teenagers, at the start of their periods (for up to a few months), may experience irregular cycles, which do not need to be rectified. Over time, the period cycle settles into its natural rhythm."
Does contraception exacerbate or elevate acne in teens?
"Acne can be very challenging for teenagers. It's understandable that adolescents are looking for solutions. Acne is common in teens and often settles over time. Certain contraception pills can help treat acne. Ask your doctor for more information, and they'll be able to guide you."
Is it okay to take a combination of contraceptives? Will there be any side effects?
"The suitability of each contraceptive method depends on the risk assessment made by your doctor based on your personal medical history and family history. You should see your doctor for detailed advice and a discussion of side effects."
What are contraceptives' short- and long-term effects on teenagers?
"There are no side effects to using condoms. There may be short-term side effects of the pill, including irregular periods (progesterone-only pill), nausea, breast tenderness, and dizziness."
What are the pros and cons of teenagers knowing about contraceptives?
"Pros: they are empowered with the knowledge to make a decision which is very important in the psyche of teenagers. It is important to educate teenagers about safe sex and contraception and introduce them to various sources so they can talk to someone about it. This could be a school sex education programme or a family doctor."
"Some parents think a possible con might be that introducing this information to teens may make them more curious and explore sex when they normally would not. However, some studies have shown that parental involvement in this conversation improves contraception use, thus improving the rate of safe sex and prevention of pregnancy."
Andreas adds that parents should be cognisant that teenagers can easily access information about sex online. "If we are to ensure that teenagers make the right choices, we need to help them with quality education, empathy and open discussions."
"It's important for all parties – from the family and community unit to the private sector and policymakers – to build an educational ecosystem that addresses reproductive health and helps the next generation make informed decisions about family planning."
Thank you, Dr Foong and Andreas, for talking to us!