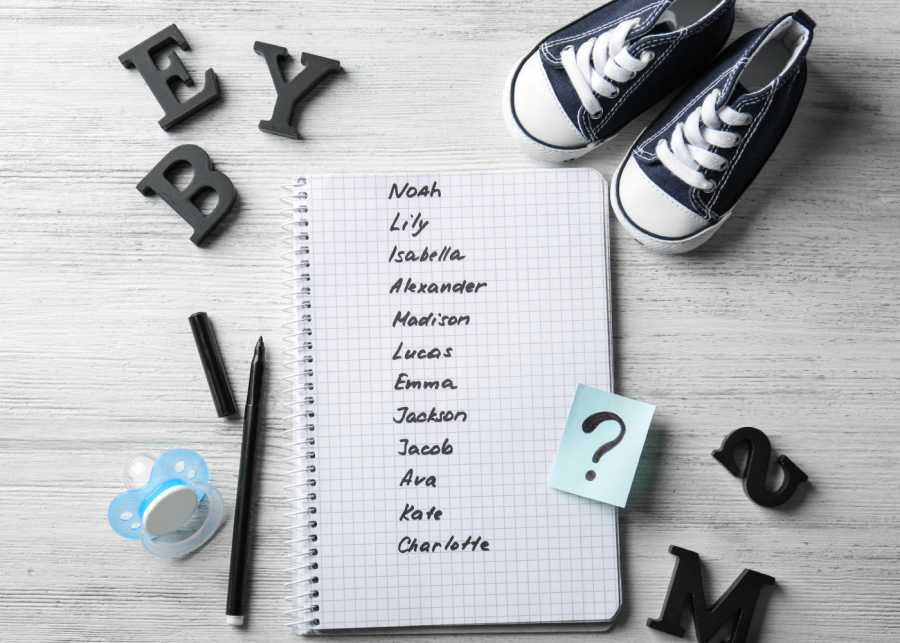 I love learning the meaning behind someone's name, so I decided to get the lowdown from these parents on how they made that all-important naming decision (as well as grilling them on how they feel about their own name!)
After news broke that Kylie Jenner decided to change the name of her son from the original name of 'Wolf', the world waited with bated breath to find out the little one's new name…weeks after she revealed that he indeed had been named, but would be waiting to share it with the world. This isn't uncommon for celebs. Rapper Cardi B waited over a year to tell the world her second born was named Wave.
I was named after my Dad's boss's daughter. Talk about sucking up! He wanted us to share the same initials, 'JKL'. Hence I am Jillian Kimberly Lim. I wanted my baby to have those too. Alas, we couldn't agree on any 'J' names, but I wanted her to have a connection to my dad's Hainanese side. We ended up naming her Lily Indie Meals. Lily came to my husband in a dream, Indie, for the hope of her being independent and with her surname Meals. Her initials spell out "LIM", which is my Dad's surname.
I asked a couple of Singapore-based mummies how they came up with their kids' names and if they liked their own names growing up. Here's what they had to say…
What's in a name? These Singapore-based mums reveal how they went about choosing their kids' names…
Maddy Barber – Radio DJ, owner of Madly gems and mum-of-one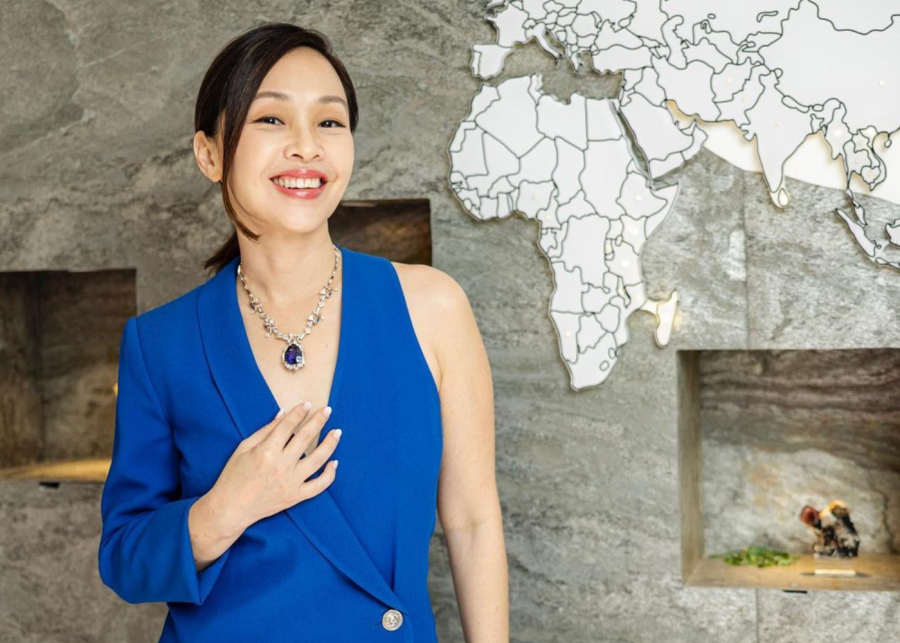 Name and meaning: Medalina, I was named after a Norwegian ship that docked in Singapore the day I was born.
How you felt growing up about your name: I hated it! No one could pronounce it; it was weird. It had to be shortened to "Maddy". Now I like it because that's the name I go by, I'm known for, and I've achieved with it.
Daughter's name: Alicia. Alicia Keys – 'If I ain't got you' was mine and my husband's song, and it happened to be the only name we could agree on.
Wendy Jacob – model, TV host and mum-of-five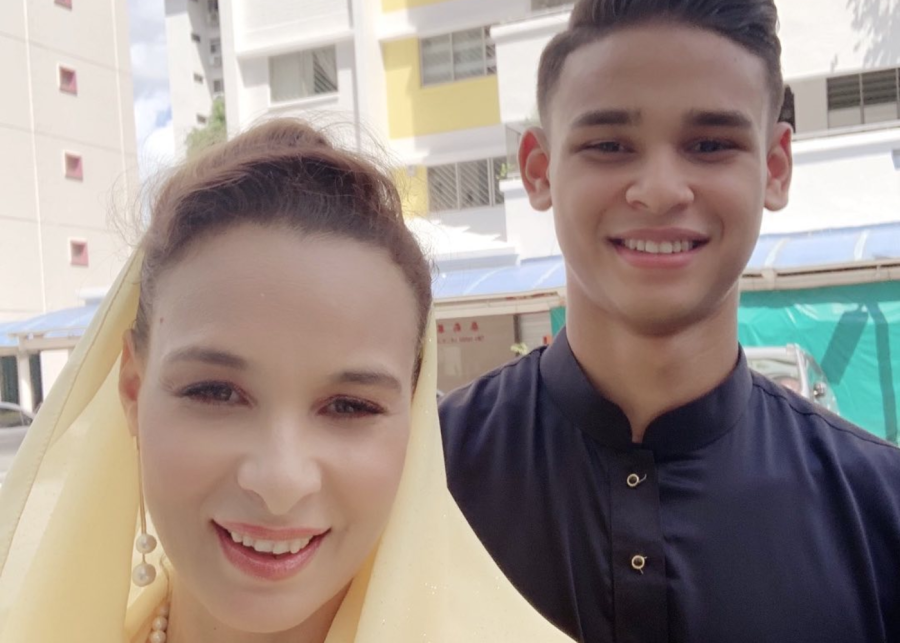 Name and meaning: I was born in South Africa on a windy day, so I was Wendy! I didn't intend to give all my children names starting with "I". It just happened!
Kids' names: 
Irfan: the name was given to Fandi by a very close friend, meaning knowledge and wisdom. Being the first son of Fandi Ahmad, who was Singapore's son, it was important to have those qualities to face obstacles in life, and I believe he lives up to it!
Ikhsan: means excellence, and he is always striving to be just that.
Iman: I had always loved the name and said I would call my daughter if I had one Iman, meaning Faith. She's not a singer and a model, coincidence?
Ilhan: Well, it was World Cup time, and there was a very good-looking Turkish player, and just by chance, it was Ilhan Mansis. His name means respectful and peaceful. That is totally what my Ilhan is. We also call him My Smiley because it's impossible to get him upset.
Iryan: The year he was born, the popular name was "Ryan". I liked it, so I just put an "I" in front. The meaning, however, is "lucky number", and he was a lucky baby as I was ill when pregnant and he was born premature, so he was my last.
Ase Wang – actress and TV host with a daughter named Kaya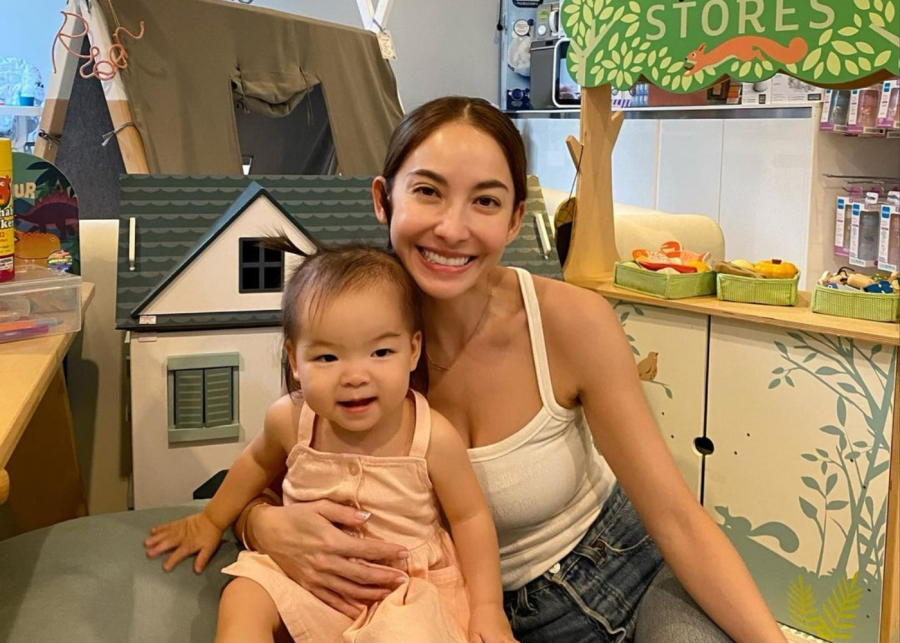 Name and meaning: I was named by my mother. "Ase" is a Swedish Nordic name which means "Princess of bravery ".
How you felt growing up about your name: When I was growing up, I had a hard time correcting people on how my name was pronounced and spelt. As I got older, I understood the sentimental meaning of my name as my mother is Swedish.
Daughter's name: I came up with our daughter's name Kaya. Kaya is also a Nordic name meaning pure. She's carrying her father's last name and is only ¼ Swedish, but it's important to me that she is proud of her heritage. She has a Chinese name too: Lor Ziyi 罗子怡, which my father named her.
Brie Benfell – co-founder of Thrive fitness and The Anjea Way, and mum of two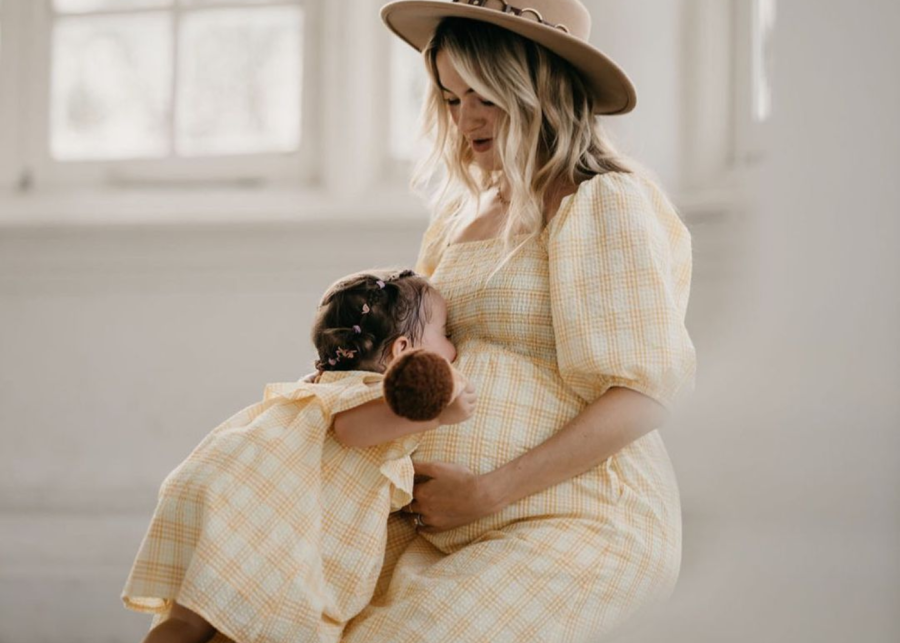 Name and meaning: My parents chose Brianne together. It means "high and noble", which I love. I also love Brie the cheese, and I've always been Brie since I was born.
Daughter's name: She didn't have a name for two weeks! We wanted to meet her first. We both loved Thea, which meant goddess, but also loved Theodora, which means "god's gift", which is the same meaning as my husband's name, Matthew.
Son's name: I'll just say our son's name can have a very good pun, just like how Theodora is simple – "Thea-Dorable"! No, it's not going to be Theodore either.
Denise Keller – MTV VJ and travel host, and mum-of-one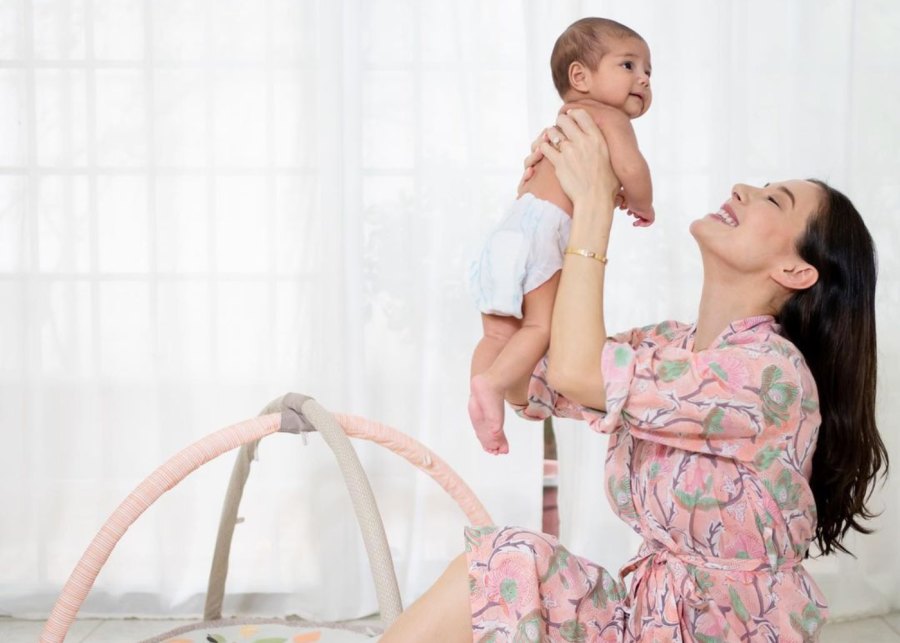 Name and meaning: My name is Denise. My mother had a fascination for French names. Bless her heart for insisting on this name because my father wanted to call me "Ulrike", a very traditional unique German name. I think I would have been bullied in school with that name. Denise means Goddess of Wine, Greek origins. So yeah, I'm one with the grape.
How you felt about your name growing up: I went to German school so everyone could say Denise. In Singapore, the aunties and uncles struggled a little and would call me Dennis, which I didn't mind since I was such a tomboy anyway.
Do you embody your name? Good question. It's strange, but most people call me "Keller" or "DK". I think I definitely embody my father's name. My life and work ethic is very German. Interesting fact: When I became an MTV VJ, I refused a singular name for TV, e.g. VJ Denise. I insisted on having VJ Denise Keller all the way, and I have no regrets. I always knew that once MTV was over for me, I would need a name to start something new on my own with my name.
Daughter's name: is Mia. I was working backwards with my husband's surname "Gaxiola". With Catalan origins, I wanted to have a more feminine-sounding name that complimented a very masculine surname. Plus, the meaning is very special to us because we both secretly wanted a girl.
How did you pick your kids' names? DM us and let us know!