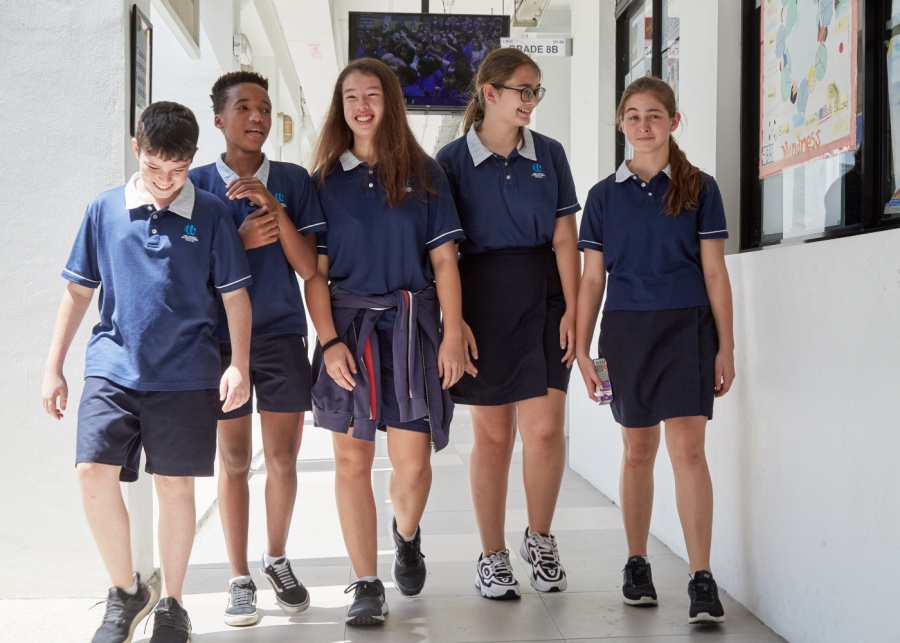 Luna Deller from OWIS reveals how the school supports students with personal and emotional well-being, alongside academic success…
Ever had that mortifying experience of your kid repeating something they shouldn't? We've all been there. From the get-go, little ones look up to adults and mirror what they do, even when we don't realise it. That's why it's crucial that positive adult role models surround our children. And that need only increases as your young 'un gets older. Don't just take our word for it; there are several studies showing that kids are less prone to problematic behaviour if they are guided by trusted adults.
While we, as parents, play an important role in influencing our little ones and setting a good example (most of the time), it's equally important that students build positive relationships with their teachers too. When teachers take the time to form lasting bonds with their students, they can have a far-reaching impact on their lives. Luna Deller, Head of Academic Operations & Senior Coordinator – Secondary school, shares how they do it at OWIS…
The importance of a pastoral care program
When choosing a school for our kids, we want an option that places importance on building relationships and strong bonds between students and teachers. Not just that, the school's overall culture and values also play a key role in its ability to deliver an effective pastoral care program. But what exactly is pastoral care?
In a nutshell, pastoral care is all about looking after the emotional well-being of students.
Not only is it important, but the support and guidance students receive help them succeed. This is especially true in secondary school, with the tricky balance between academic work, extracurricular activities, and those all-important decisions about university and career options. Yikes, being a teen is tough!
The role of tutors
That's why a pastoral program is vital, and tutors play a central role. Tutors are there to mentor, guide and be a sounding board to students. They monitor their academic progress, offer study tips and advice, and make sure that they are doing well on a personal level.
Secondary students at OWIS meet with their tutors every morning for half an hour before beginning their classes. It's the perfect time to chat and provide updates, as well as share any concerns. Tutors work with students to develop their independence as they make that tricky leap into adulthood. Parents can also get in touch with tutors as their first point of contact within the school. This often helps to bridge the gap between students and parents that is all too common during the teen years.
What is the role of a form tutor at OWIS?
A form tutor plays a crucial role in monitoring a student's academic progress and personal well-being at OWIS. Tutors provide guidance and support, encouraging students to get involved in the OWIS community and motivating them to live by a set of values, known as the 'Secondary six', which are central to school life at OWIS. These values are:
Kindness – towards everyone
Respect – for self, others and the environment
Positivity – for good character, well-being and happiness
Responsibility – taking responsibility for their learning
Integrity – acting honestly and ethically
Relationships – building positive connections with teachers and students
Want to know more about the fab pastoral care program for secondary students at OWIS? Get in touch and schedule a school tour today!
This post is in partnership with OWIS.