Being cooped up in a condo or classroom all day isn't fun and it doesn't give kids much of a chance to enjoy the simple (and sometimes messy) things.
Check out why learning outdoors rules at the Canadian International School's Outdoor Classroom Day, happening on 17 May!
Every kid deserves a healthy dose of outdoor time and the awesome folks at Canadian International School (CIS) in Singapore understand that. If your kid's been more preoccupied with screen time than exploring the great outdoors, it's time to dial down on the inactivity and take the little ones outside! We say check out CIS's Outdoor Classroom Day on 17 May for a taste of their popular outdoor learning programme. Psst… here's a sneak peek of what went down last year.
What does outdoor learning look like at CIS?
In a time where society is focused on academic achievement, outdoor learning remains at the margin of education – but not at CIS! In fact, it's a BIG part of a student's education. "It isn't just something we try and do every now and then, but instead, it's what we try to do everyday," says Christa Craats, the Open Minds Co-ordinator at CIS's Tanjong Katong Campus. "No matter the age or subject, we aim to extend lessons into the outdoors whenever there is the opportunity for students to learn in a purposeful manner. With outdoor learning, students are able to make authentic connections to and within their learning and develop an understanding and appreciation for the world around them."
If you've seen their amazing Outdoor Discovery Centres, we are sure you'll want to play in them yourself. The lucky kindergarteners at CIS get to interact and engage with multi-sensory experiences in a purpose-built outdoor space. The older children enjoy lessons in the Outdoor Discovery Centres, as well as field trips, excursion week and Open Minds – a series of innovative learning experiences that moves classrooms into a variety of real-world settings. 
What's so great about learning outdoors?
Everything! Being cooped up in a condo or classroom all day isn't fun and it doesn't give kids much of a chance to enjoy the simple (and sometimes messy) things – like making mud pies or observing a butterfly break from its chrysalis. The best thing about outdoor learning is that kids really learn and appreciate how the world works. It challenges them to make connections between their life and the world around them.
Come one, come all!
Why not experience CIS's Outdoor Learning Programme yourselves? Head over to its open house on 17 May for an opportunity to learn about CIS and it's unique outdoor learning programme from Peter Cocoran, Head of CIS and Angela Henderson, Principal at the Tanjong Katong Campus. You'll also get to observe the students from nursery to grade 6 participating in outdoor learning activities.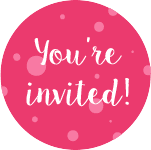 What: CIS Outdoor Classroom Day
When: 17 May 8:30-10:30 am
Where: Canadian International School (Tanjong Katong Campus), 371 Tanjong Katong Road, Singapore 437128
RSVP here or call (+65) 6734 8088.
This post is sponsored by Canadian International School.