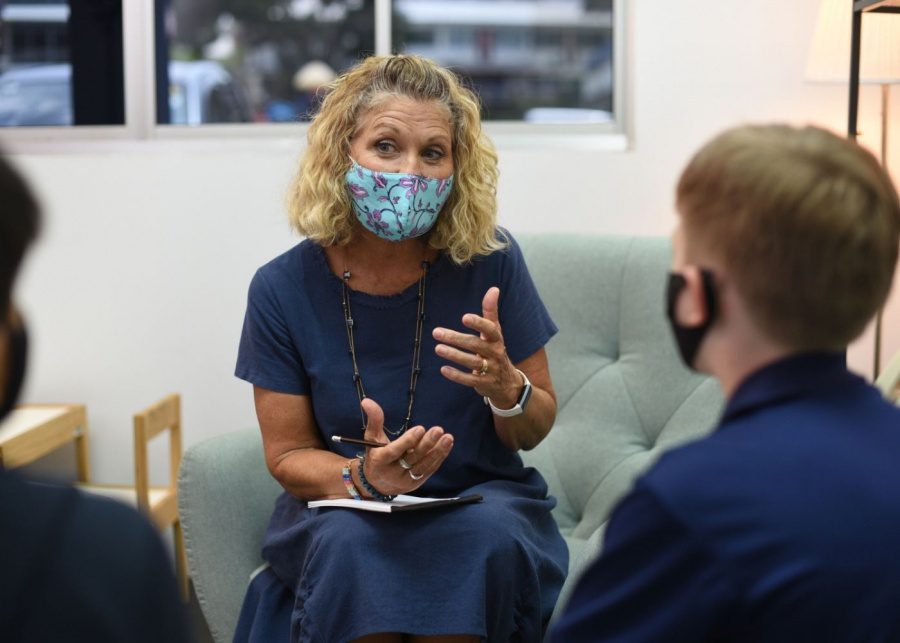 For the educators at International Community School (Singapore), a student's mental wellbeing is just as important as their academic progress. We met their newly expanded counselling department to find out more…
The counselling department is an integral part of International Community School (Singapore). This caring school goes beyond ensuring academic success, but also focuses on helping students develop a positive identity, set healthy boundaries, and grow their social skills. In short, the school focuses on caring for the children as a whole, not just what they can produce academically.
In fact, to provide even better support for its students, ICS has expanded its counselling department by welcoming a dedicated social-emotional counsellor, Miss HaYoung Jung, for its middle school and high school. Check out our interview with her and the other educators at ICS:
ICS educators get real about its students' mental health

Reality check: the right school is about a balance between academic rigour and wellbeing. International Community School (Singapore) shows us how it's dedicated to its students' social-emotional wellbeing and how this translates into a better learning experience all around!

Posted by HoneyKids Asia on Monday, January 24, 2022
Explaining the decision to expand the department, ICS' middle and high school principal Darryl Harding said, "We were seeing an increase in students who had social and emotional needs, not only battling depression or anxiety, but trying to figure out who they were in this complex world. So one of the things that we really want to do is to add a qualified, trained, and experienced person to the team; someone who is dedicated to that particular role at our school."
Working alongside Dr. Helen Rader, the elementary school counsellor, Miss Jung, will be providing preventive and responsive services to the middle and high school students at ICS. The two of them will be helping students clarify and navigate roadblocks they may encounter in school, or in their personal lives.
Interested to find out more about ICS' student services? Check out their website or book a tour to see for yourself!
This post is in partnership with International Community School (Singapore)