Find out more about the Bounce Back programme at Avondale's Open Day
If you're an expat with kids in Singapore you've probably already heard parents waxing lyrical about the amazing Avondale Grammar School. It's got a stellar reputation for offering a top-notch education (it's the only school on this island to exclusively offer the Australian curriculum), and its welcoming community simply can't be beaten. What you may not know, is that Avondale is at the forefront of the Positive Education movement in Asia. The team of savvy educators at Avondale are keenly aware of modern day pressures on our kids, and know that even the best academic and social programme is totally redundant if a child isn't emotionally secure. So, this year, they've introduced a groundbreaking "Bounce Back" programme that aims to teach our kids real world resilience. We've got your attention, right? Well, read on…  

Positive Education – What's it all about?
Positive Education arms kids with the skills and attitudes they need to build a strong character and gritty determination. It fosters creativity, resilience, optimism and a sense of well-being. Lessons prepare children for life's challenges by strengthening their problem-solving, confidence and communication skills.
How does this translate at Avondale Grammar School? Students are buoyed to reach their full potential through the creation of learning environments that are positive, safe and challenging. Humour is encouraged, mistakes are considered par for the course, and students are taught to identify their own strengths and to acknowledge the same in their peers.
Avondale's membership in the Positive Education Schools Association
In fact, Avondale is so dedicated to creating the well-rounded citizens of tomorrow, that they have become an affiliated member of PESA (the Positive Education Schools Association) and were the only representative from Asia at the inaugural Positive Education conference in Adelaide. All teachers have undergone specialist training and the curriculum has been designed to implement key goals into every day learning.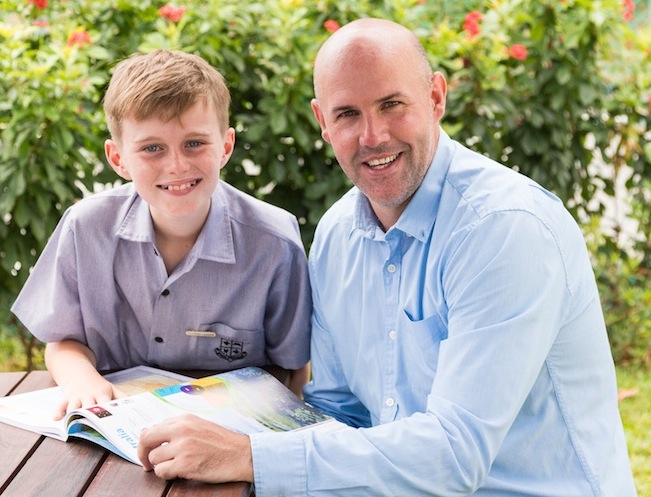 Bounce Back Program – Key Principles
Avondale is teaching Bounce Back, the world's first, award winning positive education programme created by Dr Toni Noble and Helen McGrath. It's a whole-school social and emotional learning programme that promotes positive mental health and acting tenaciously in the face of adversity. The classroom strategies and activities teach kids positive life skills. The best part? It's accessible to kids, with an upbeat acronym outlining its key concepts:
Bad times don't last. Things always get better. Stay optimistic.
Other people can help if you talk to them. Get a reality check.
Unhelpful thinking makes you feel upset. Think again.
Nobody is perfect – not you and not others.
Concentrate on the positives (no matter how small) and use laughter.
Everybody experiences sadness, hurt, failure, rejection and setbacks sometimes, not just you. They are a normal part of life.
Blame fairly. How much of what happened was due to you, to others and to bad luck or circumstances?
Accept what can't be changed (but try to change what you can first).
Catastrophising exaggerates your worries. Don't believe the worst possible picture.
Keep things in perspective. It's only part of your life.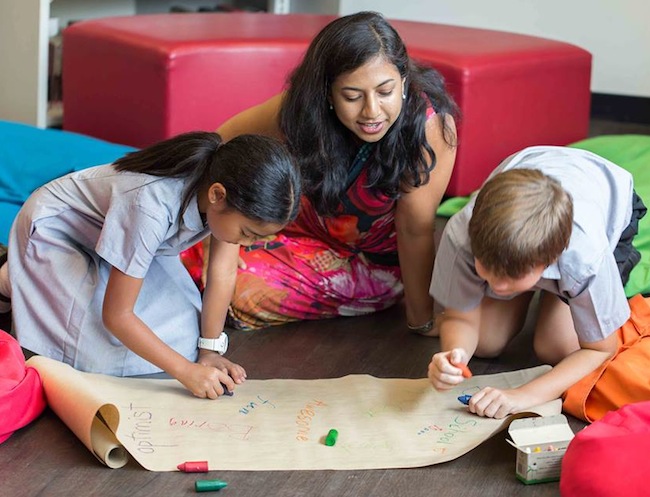 Positive Education in the classroom
Avondale had a really strong uptake of the Bounce Back programme in Term 1, which was based around the School's core values of compassion, courage, excellence, inclusion, integrity, resilience, respect and responsibility. Kids from Reception (age 3) right through to Year 8 (age 14) leapt at the chance to be involved in various initiatives, such as; Rays of Sunshine (posting a message of encouragement to a classmate); Random Acts of Kindness (writing acts of kindness on a leaf for the Kindness Tree); Be a Bucket Filler! (learning the importance of caring for others); To HAVE a good friend, you have to BE a good friend (role-playing what being a good friend means).
Open Day
So you're a convert to the Positive Education Movement and want to witness the magic in action? You're in luck! Avondale has decided to run its upcoming Open Day – on a school day. Head to the Avondale Open Day on Wednesday 20th May from 9 – 11.30am. RSVP here.
This post is sponsored by Avondale Grammar School.