Photography: jcomp via Freepik
Enrichment classes aren't just about filling in the gaps from the school curriculum - kids can pick up future-ready skills from these classes as well.
Most parents in Singapore would be familiar with the concept of enrichment classes. We're not just talking about school subject-based classes that expose kids to concepts beyond the school curriculum. Enrichment classes include everything from conventional piano and swimming lessons, to coding and robotics, and even outdoor survival courses.
Enrichment classes have always been popular among parents, with the demand for them increasing even during the pandemic period. Parents feel that these classes can give their children a competitive edge not just in school, but for when they pursue tertiary studies as well. Kids can pick up extra knowledge and skills that are otherwise not taught in school. Enrolling children in enrichment classes on top of attending school is just one of the many ways that parents ensure their child receives a holistic education.
Now, some of us may be wondering if enrolling your child for extra hours of learning is necessary. After all, doesn't it just fill up some small gaps in the school's curriculum? But that's not the only benefit that enrichment classes offer! One of the best things that kids can learn from enrichment classes are future-ready skills – skills that can help them navigate our fast-changing world and the future job market. Here are some of the ways that enrichment classes can future-proof your child.
While hard skills can only be applied to specific jobs, soft skills are versatile. In fact, all employers value job candidates who are strong in soft skills like time management, communication, collaboration, and more. Enrichment classes like drama and public speaking classes help kids gain confidence and improve their communication abilities. Kids are also expected to work in groups in enrichment classes, which teaches them the importance of teamwork and empathy. Plus, introducing a schedule is a good first step in teaching kids how to manage their time. There are also classes that are specifically designed to develop bilingual skills in children, a useful skill for everyone in our increasingly borderless world where fluency in more than one language is highly valued by employers.
2. It exposes them to different styles of teaching.
Most enrichment classes don't follow the traditional classroom method of teaching. Some centres have a unique proprietary curriculum, while others tend to implement fun learning methods. Regardless of the teaching method, your child will learn that there's more than one way to gain knowledge. Being exposed to different teaching styles will also teach them how to adapt to different situations (eg. how they're expected to learn in school vs. outside the classroom).
3. It's a chance for them to pick up 21st century-related hard skills.
It's undeniable that the future is digital, which makes it all the more important for our children to be equipped with digital-related hard skills. Unfortunately, not all schools have the facilities or resources to teach children coding, robotics, or UI/UX design. There are many enrichment centres that specialise in teaching certain hard skills, with subject matter experts as teachers and all the necessary equipment. Kids can then learn not only the basics, but delve deeper into mastering these skills that could help them become future-ready.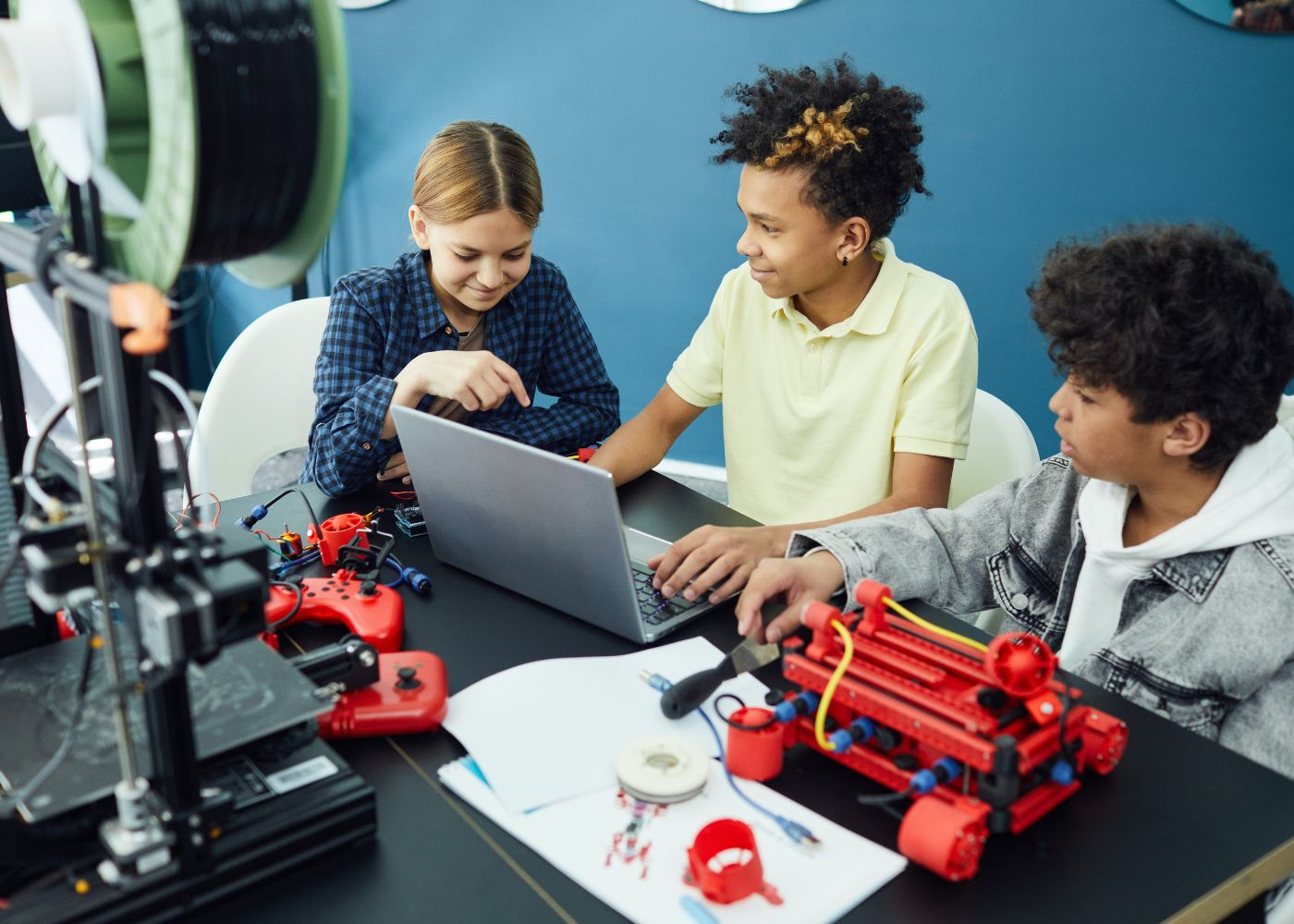 So how do you go about picking an enrichment class for your child?
Enrichment classes are great, but we should be careful not to overload our kids with them as well. Instead of signing them up for every type of enrichment class, it's better to choose those that best suit their interests and strengths. But with so many enrichment centres in town, how do you choose the best one for your child?
Start by browsing academic, enrichment centre, and e-books listings on an online marketplace like POSB Education Marketplace. This is a platform where you can immediately take a glance at all the available class options for each age group in a variety of areas.
Think your child needs a confidence boost in their studies? There are academic enrichment classes by MindChamps, 88tuition, Flying Cape, Learner Net, and PAL Solutions. Got a techy kid? Check out the coding and robotic classes by Empire Code and Flying Cape. There's even a category for music, drama, and life skills, where you can find classes in baking, entrepreneurship, and even financial literacy.
Most importantly, all the listings are verified and trusted education partners of POSB Education Marketplace. So you can be assured that your child will receive the highest quality of education, no matter which class you choose.
Choose a class that suits your kid's interests or needs. Involve them in the decision making: ask them what they're interested in; if there's something they would like to learn more about; or if they feel that they need help in certain areas of study.
The next step would be to book a class! As enrichment classes are a long-term investment, you should choose one that fits your budget and your child's schedule. The great thing is that there's an option to pay in interest-free instalments for all enrichment classes on POSB Education Marketplace. And even if you (or your kid) are not ready to commit – selected centres on POSB Education Marketplace offer free trials so your child can get a feel of the lessons to see if it's really suitable for them. It's a win-win situation!
Kickstart your child's enrichment learning and discovery today!
With the school holidays here, there's no better time to start your child on a whole new learning adventure. Check out the offerings on POSB Education Marketplace today!

Bonus: DBS and POSB customers can enjoy exclusive deals with special discounts from selected enrichment centres on POSB Education Fair.
Enjoy 12 free trial classes, and get 10% off 88tuition's classes when you pay with a POSB or DBS card; use code "ED25" to get an additional $25 off.
Enjoy free trial classes with PAL Solutions. Get an additional $200 off when you purchase any PAL Academic Packages with the promo code "DBS200P"; or receive a complimentary Samsung Tablet or Smart Monitor with the promo code "DBSPALD".
Enjoy free 60-day trial on all e-books and audiobooks on Storytel.
Happy learning!
This post is in partnership with POSB Education Marketplace.