What's the best way to get around town with the kids in tow? We look at the pros and cons of buying a car, leasing a car and relying on taxis...
We all know that zipping around Singapore by bus, MRT and Uber or GrabCar is super affordable. But schlepping numerous kids around the island to awesome activities can wear thin VERY quickly, not to mention the issue of car safety for kids when travelling in taxis.  But why, oh why is car ownership sooooo expensive in Singapore? And what do all the acronyms mean – COE, ERP and OMV – what?! Maybe you've hit the tipping point and have decided that having a car in Singapore will make your life so much more liveable – even if it means copping the exorbitant cost on the chin. You've got yourself a driver's license, but the question remains: is it better to buy or rent? We've weighed up buying vs leasing a car pros and cons (and whether we should just stick with public transport!). We also been chatting to the experts at Presto Expat Motoring for advice which may just help you make that important decision.
Why are cars so expensive in Singapore?
Singapore is the most expensive city in the world to own and run a car. It's a small city already rammed with vehicles, so the Land Transport Authority (LTA) limits the car population in an attempt to avoid traffic congestion. And how does the LTA do this? Why, with taxes of course! Taxes when you buy, taxes when you register and taxes when you drive. There really is nothing surer in life than the fact that you'll pay handsomely for the privilege of nipping about Singapore in air-conditioned comfort.
To buy or not to buy?
Like when making most big decisions in life, it's always handy to hear from others who've already weighed up the pros and cons and made their choice. Here at HoneyKids HQ we fall into two camps, car buyers and taxi enthusiasts!
Georgina Hockley, lifestyle writer and car buyer
When I first moved to Singapore (pre-kids) my husband and I lived a stone's throw from Novena MRT. Working full time in the city, we found public transport and taxi travel cheap and convenient. Once kids came into the picture I found
juggling three different care arrangements (school, kindergarten and baby at home) with part-time work a real struggle. Buying a car was the BEST thing we did because it gives me the flexibility to ferry everyone around to various sport and social events AND it means we can now live in a quiet residential area with little public transport. We made it affordable by buying a second-hand Toyota (no repairs!) with only a few years left on its COE. My son Teddie (two-years) is a nightmare to pin down in a taxi, so I feel much safer strapping him into his car seat.
Selina Altomonte, Honeycombers editor and taxi user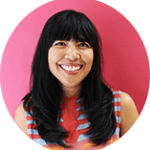 We catch a LOT of taxis and GrabCar/Uber rides in my household. To and from work every day (my husband and I share a ride); all over town with the kids on weekends; and when it's pouring down (which is a lot at the moment), our littlest goes to preschool via taxi as we're a long walk to the nearest bus stop and there's no MRT in our 'hood. But if you choose the taxi lifestyle with kids, keeping them safely restrained is part of the deal. In my hometown, you'd never see a family get into any vehicle without infant or child car seats (first of all, it's illegal). But here it's common to see parents get complacent because installing a seat in car after car isn't convenient. It's a real issue, and I've been guilty of this. We now use Ridesafer vests for our kids for taxi transport. We've considered a car, but feel it's still cheaper for us to stick with cabs. And the thought of searching for parking in the city, paying for parking, and wrangling the kids from distant parking spots is something we can do without right now! 
Still want a car? Get yourself acquainted with these acronyms: 
Open Market Value (OMV) is the value of a car set by Singapore Customs and includes the price actually paid for the car prior to export, plus the costs of shipping it here (including insurance).
Additional Registration Fee (ARF) is a tax payable on registration of a new car (a percentage of the OMV). The higher the OMV, the higher the ARF, so for cars with an OMV under $20k – ARF is 100% of OMV, for cars with an OMV $20k-$50k – ARF is 140% of OMV, and for luxury cars with an OMV over $50k – ARF is 180% of OMV).
Certificate of Entitlement (COE) is a 10-year license giving you the right to register, own and drive a car in Singapore. It involves bidding at auction and values fluctuate. It can run in excess of $50k, often costing more than the car itself!
When the 10-year COE expires you can opt to deregister your car and the LTA will pay you the Preferential Additional Registration fee (PARF). Hallelujah, FINALLY, cash back in your pocket! The aim of the rebate is to keep newer, more fuel-efficient cars on the road. Fewer breakdowns = less traffic jams.
Alternatively on expiry of your COE you can revalidate (for 5-10 years) by paying the Prevailing Quota Premium (PQP). Unless you have a premium or vintage car the PQP is probably not worth the cost (nor the on-going repair costs you'll likely pay as the car ages).
Electronic Road Pricing (ERP) is a system of electronic road tolls that increase during peak hours. All cars have units installed with a cash card to automatically pay tolls and car-parking charges. Our tip: make sure to keep it regularly topped-up to avoid fines!
Road tax must be renewed every six-to-twelve months at a cost of around $2000 per year. All cars need a valid inspection certificate (cars over three years of age need inspection every two years).
Tips from Presto Expat Motoring on Buying vs Leasing
| | |
| --- | --- |
| Buying | Leasing |
| 1. Owner bears cost of road tax, insurance, service and maintenance (on top of monthly loan repayment). | 1. The cost of road tax, insurance, service and maintenance is included in the monthly rate. |
| 2. Insurance excess is lower ($600-$1000). | 2. Insurance excess is higher (up to $3000). |
| 3. Owner has flexibility and is not bound by terms of a rental agreement. | 3. Rental terms and conditions can be restrictive (e.g. Singapore driving only, only two named drivers allowed). |
| 4. The car can be sold at any time. | 4. The hirer pays for remaining months of a contract period if they terminate early. |
| 5. Owner must pay an upfront cash deposit of 30% to 40% of the car price (determined by remaining Open Market Value (OMV)). | 5. The upfront deposit is one to two months of the rental rate (much lower). |
| 6. When the owner scraps or sells the car, there is a guaranteed Preferential additional registration fee (PARF) rebate from the Land Transport Authority (cash). | 6. At the end of the rental contract the deposit is refunded. |

So what's best for you?
BUY a car if you:
Have the upfront cash for the deposit;
Will be in Singapore at least two years;
Want the freedom to drive to Malaysia with a lower insurance excess. Rental car insurance excesses double when driving to Malaysia;
Want flexibility to sell your car at anytime (no contract to fulfil); and
Want to feel less worried about dents/scratches/kids wrecking the car (if you own it you choose if you repair, but even minor issues must be repaired in rental cars).
Want a newer/premium brand car or a car with a monthly rental rate of over $1800.
LEASE a car if you:
Don't want to pay a large cash deposit upfront;
Have a company paying for your monthly lease (many companies require that cars are leased in order for you to claim transport costs);
Are new to Singapore and apprehensive about finding a good local car repair workshop. If you lease a car you won't need to worry about repairs;
Are not sure how long you will be staying in Singapore; and
Are looking for a small, standard brand, older car.
Now you're set to feel the road beneath your wheels and the wind in your hair…
Like this story? Here's more we think you'll enjoy:
Bike rentals and sharing schemes in Singapore
Transport for families in Singapore
Getting your driver's license
Safety rules and car seat options for kids in Singapore
Is taxi travel in Singapore safe for babies and kids? Here's what you need to know