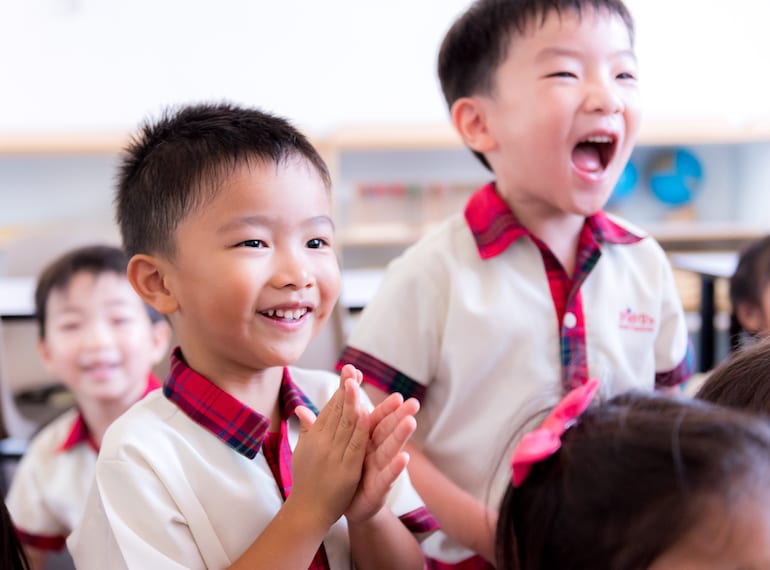 Following fantastic reception at Great World City, Brighton Montessori's brand new campus is just three minutes away!
School is starting for most children in Singapore, but there's definitely still time to enrol your little one into the highly sought after Brighton Montessori. In response to a fully subscribed cohort at its Great World City centre, Brighton Montessori is opening a new centre at River Valley, just a three minute drive away. Located opposite Valley Point, the centre features an open loft fitted with brand new facilities. This exciting new learning centre for children aged 18 months to six years launches on 20 January.
A fun and interactive Montessori curriculum? Yes, please!
Every child is unique with different interests and learning styles. Through a hands-on, one-to-one teaching approach and carefully tailored curriculum, Brighton Montessori cultivates each child's interests and allows them to use Montessori materials to explore concepts of language, mathematics and more, all at their own pace. With open communication between teachers and parents, parents have the confidence to approach teachers directly. At the end of the day, not only are children ready for Primary 1, they develop confidence and a love for learning, especially when they're in the right stimulating environment.
Learn in a warm and holistic environment
The new centre at River Valley is a carefully prepared environment designed to maximise learning. Wide spacious classrooms, a naturally-lit dining area and an exciting indoor playground – this is a safe and conducive environment perfect for children to explore and learn. The River Valley centre is double-storey and is the largest Brighton Montessori centre to date! It's sure to be the home away from home that your child will love.
Speak with Brighton Montessori's educators at the opening on 20 January and find out how you can give your child a confident head start in these formative years of 18 months to six years old.
Find out more at www.brightonmontessori.com.sg, and head down to their Open House on 20 January 2018. Book your preferred time slot at brightonmontessori.com.sg/openday. You can also grab 50% off the registration fee if you enrol your child before 31 January 2018! T&C apply.
When: Saturday, 20 January 2018, 10am – 2pm
Where: Brighton Montessori River Valley, 456 River Valley Road, #01-01 , Crystal Court, Singapore 248342
Book your spot: brightonmontessori.com.sg/openday
Get more inside stories on Brighton Montessori:
Parent review of Brighton Montessori Fort Road
Interview with Brighton Montessori Sunset Way Principal Suzee Reza
This post is sponsored by Brighton Montessori.