The current exchange rate equals a good time to get some Aussie style and travel
Has there ever been a better time to travel to Australia or buy online from Aussie retailers that ship to Singapore? With the current exchange rate, the Singapore currency almost matches the AUD dollar for dollar. Wondering how and where to spend this bang for your buck? Here are a few suggestions on Australian online stores we love, that will deliver items to Singapore, and a few kid-friendly Aussie travel destinations that make for easy and direct holidays.

Kip and Co. beanbags from Hunters and Gatherers Bazaar
Hunters and Gatherers Bazaar
This site epitomizes modern Aussie beach style. It's full of finds for Women, Men and Kids that are bohemian, luxe and tropical. Expect lots of colour and pattern in everything from art to fashion to furniture. If you like bright and breezy Australian design curated in one place then this is a great place to visit. Note that not all bulky items can be shipped.

Sunnylife inflatable Swan from Hunters and Gatherers Bazaar
Hard To Find
This is a great place for sourcing gifts. If they're for you, then all the better! What we love about this e-retailer is that they seek out unique and handmade products that are being created by small and innovative businesses and artisans. Australia has many one-off boutiques offering this sort of thing but the beauty of Hard To Find is that they've saved you time by scouring little alleyways for you to find hidden gems and gathered it in one place for you to pore over. We love that you can search by so many different categories and functions, including special occasions and even by shipping option.

Manual Arts Dept. wooden pennant from Hard to Find
The Minimalist
This is not where you come to find a bargain. The Minimalist is a collection of design-led, limited edition products sourced from around the world. If you have a firm appreciation for quality items and prefer a less is more approach you will discover some covetable items here that are both beautiful and functional.
Seed Heritage
This stunning store turns out funky threads for kids and now for women too. They're set to open their first store in Singapore very soon, bringing with them their fun and quirky toys and curios too, but until then you can snap up swimwear, sweaters and sweet headbands online and ship it here.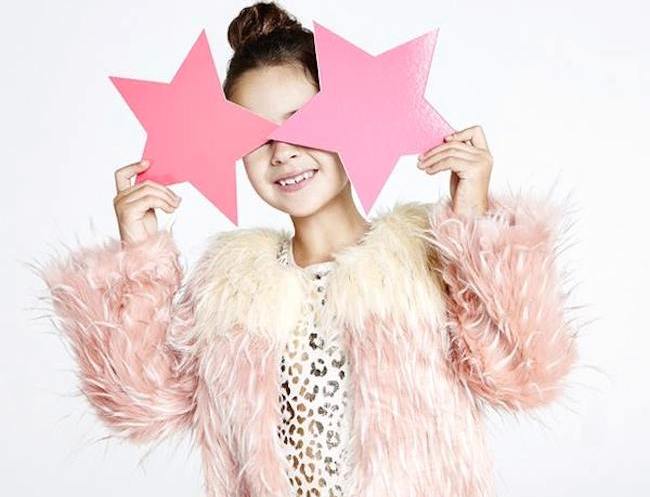 Seed Heritage

Country Road
This retailer is an Aussie institution. Country Road offers classic, stylish and affordable style for women, men, children and the home. The footwear and accessories are favourites, as is their bed linen, decor and baby clothes. They offer a great range of sizing and are set up to deliver effortlessly to Singapore. Oh, and they have terrific sales and a loyalty program too.
Favourite kid-friendly travel destinations in Australia
We all know Australia is a big place. So plan a trip that is targeted and try not to bite off more than you can chew, otherwise you will spend most of your holiday racking up big kilometres – not fun with kids unless you have a campervan. Destinations that have direct connections with Singapore are easiest:
Darwin
Why it's good: It's not far from Singapore! Just a 4 hour flight from the Red Dot, this is the jumping off point for the stunning and enormous Kakadu National Park.
What to see: While a visit to the Kakadu is a little large for a day trip you can probably make it to Nourlangie to check out ancient Aboriginal rock art. But if a shortage of time and the prospect of being on the road for long stints with small children is making you say Kaka-don't, then head for Litchefield National Park instead where you can swim at Florence Falls and see giant termite mounds, in addition to a visit to the town of Batchelor. If you really want to see crocodiles then you can take a wildlife cruise on Darwin Harbour and see them lolling amongst the mangroves or go a tour to the Adelaide River to see big salty's jumping in the air.
When to go: The dry season is from May to October. It can get chilly at night during the winter months in the middle of the year
Perth
Why it's good: It's a 5 hour flight from Singapore and makes the perfect beach holiday.
What to see: If you're not planning to go further afield than Perth then line up a serviced apartment at Cottesloe. From here you can walk to the beach, access great cafes, restaurants and boutiques and catch the train to Fremantle for an afternoon of sampling lager at the Little Creatures brewery while the kids play in the big sandpit. If you don't mind hiring a car and taking a moderate drive then you can reach the Margaret River region in 3 hours. Basing yourself at Dunsborough you can make days trips of family friendly wineries and hobby farms.
When to go: March to May or September to November when it's not too cold and not too hot
Sydney
Why it's good: The unofficial nation's capital doesn't disappoint. If you like good food with a side of beach and/or mountains, then this is the place for you.
What to see: a view of the harbour from any vantage point is a must. A glimpse of Sydney Harbour Bridge and Sydney Opera House on a sunny day is simply stunning (our favourite spot is after we've caught the ferry over to McMahon's Point from where you can see Luna Park too), but we equally love making the journey out to stand at Middle Harbour where you can take in both North and South Head at once. If you can afford the time (and money) then take a trip over the Blue Mountains and stay at the Wolgan Valley Resort. Bliss. If you're after beaches then Shelly Beach at Manly and Nielsen Park near Vaucluse are lovely and sheltered for families.
When to go: At any time of year there is something to offer but February to April and September to December are the mildest seasons.

Top image: Dreams in Colour Ally Splash Cape from Hard to Find