Photography: ArtScience Museum
What's on at ArtScience Museum this school holiday? We've got the full lowdown right here so you can start planning!
There's a good reason why ArtScience Museum ranks high on our list of family-friendly museums in Singapore. Not only does it have kid-friendly exhibitions all year round, but the museum also offers a range of fun and educational activities for kids during the school holidays. You can expect the same for this upcoming school holiday, with cool exhibitions, hands-on workshops, free movie screenings (yay!), and more. We've got the full lineup right here!
What's on at ArtScience Museum this May-June holidays
Exhibitions: From rediscovering nature to experiencing street culture
Besides its popular permanent exhibition Future World: Where Art Meets Science, ArtScience is also hosting two vibrant family-friendly exhibitions: Sneakertopia: Step Into Street Culture and Sensory Odyssey: Into the Heart of Our Living World.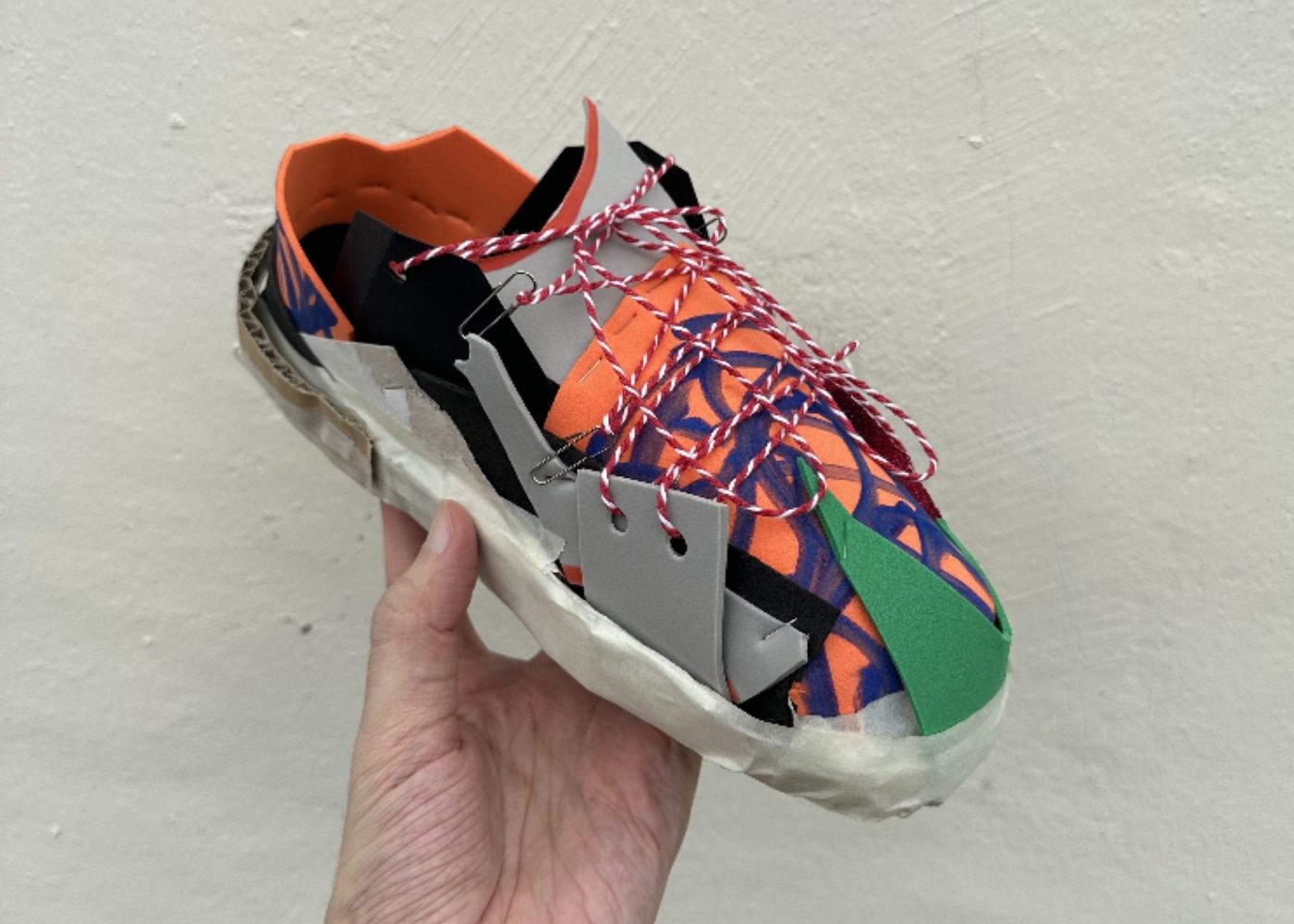 Sneakertopia is a colourful celebration of street and sneaker culture. You and your sneaker-loving kids will be blown away by larger-than-life murals and installations, and (you guessed it!) a hundred pairs of limited edition sneakers. But this isn't just an exhibition of the iconic footwear – you and the fam will learn about the history behind sneakers as well as their significance in street culture and connections to areas such as music and technology. There's even a dedicated masterclass for participants aged 13 and above – Sneaker Collage with Tell Your Children – that allows teens to build their own futuristic sneakers from recycled materials!
On the other hand, Sensory Odyssey brings families on a high-definition audio-visual journey into the heart of our planet's different ecosystems. Let your senses guide you as you travel from the African savannah to the Arctic Circle through a series of 8K resolution videos (read: super HD). Get ready for animal encounters, plants, and even seeing bacteria up close through these projections. There's also the chance for you to learn more about nature, conservation and sustainability through the Sensory Odyssey Opening Symposium, with local biodiversity experts and environmental youth leaders sharing about the inspiring work that they are doing to help secure a sustainable future.
The deets:
Sneakertopia: Step Into Street Culture
Date: Now till 30 July 2023
Time: 10am – 7pm daily
Price: From $16
Masterclass: Sneaker Collage with Tell Your Children
Date: 2 June 2023
Time: 4pm – 5.30pm
Price: Early bird ticket at $38 (U.P. $68), includes all materials and free-and-easy entry to Sneakertopia: Step Into Street Culture exhibition.
Sensory Odyssey: Into the Heart of Our Living World
Date: 27 May till 29 October 2023
Time: 10am – 7pm (last admission at 6pm)
Price: From $17
Sensory Odyssey Opening Symposium
Date: 27 May 2023
Time: 2pm – 6.15pm
Price: Free admission with registration on a first-come-first-served basis.
Holiday camps: Inventing environmentally sustainable sea vessels of the future
ArtScience Museum's holiday camps for this school holiday revolve around the theme of being environmentally conscious. Kids will be joining the museum's ArtScientist-In-Residence, Cesar Jung-Harada, in designing vehicles and machines that could help solve our climate crisis through four three-day hackathons. Each of these hackathons draws inspiration from Cesar's ongoing projects, namely Indigenous Future Outrigger, Ocean Solar Hydrogen, Shape Shifting Sailing (Protei), and Ocean Train. Designed for kids aged eight and above, participants can expect lots of hands-on learning, where they'll become eco-conscious inventors in the museum's very own fabrication lab.
The deets:
Ocean Imagineer Hackathon Holiday Camps
Dates: 27-29 May (Indigenous Future Outrigger)
2-4 June (Ocean Solar Hydrogen)
16-18 June (Shape Shifting Sailing)
23-25 June 2023 (Ocean Train).
Time: 10.30am – 5pm
Price: Early bird ticket at $350 (U.P. $400) per participant for each three-day camp
Special installation: Explore ArtScience Museum's Oculus through sound
Here's a unique installation that was created by artist and composer Kin Leonn for the museum's Basement 2 Oculus space. Ceaseless Benevolence In The Eye Of The Cascade is a 20-minute ambient composition that reimagines the central waterfall in ArtScience Museum's Oculus as the "spring of life" at the heart of the natural world. So let your sense of sound take over while visiting this installation and listen closely to how Kin Leonn's piece creates a continuous sonic ritual through sound and music.
The deets:
Ceaseless Benevolence In The Eye Of The Cascade
Date: Now till 2 July 2023
Time: 10am – 7pm
Price: Free
VR experience: A scientific fairy tale about the impact of climate change
Step into the virtual fairy tale world of The Starry Sand Beach, that's based on the legend of the diamond sand beaches of Japan's Taketomi Island and the real life foraminifera, a star-shaped species of single celled organisms crucial to marine ecology. This VR experience follows the life journey of this creature, as it encounters mythical sea serpents and unknown wonders. Note that VR experiences are only for children aged 11 and above.
The deets:
The Starry Sand Beach
Date: Now till 7 July 2023, 26 July till 30 Aug 2023
Time: 10.30am, 11.15am, 1.30pm, 2.15pm, 3pm, 3.45pm, 4.30pm, 5.15pm, and 6pm
Price: From $12
* Please refer to ArtScience Museum's advisories before booking a VR experience.
Movie screenings: Celebrating street culture on film
Anyone up for movies? This school holiday, ArtScience Cinema explores the roots of street and sneaker culture through beloved films over the years. Try to spot some iconic kicks in The Next Karate Kid and A League of Their Own in the cinema's From Street to Screen titles. In June and July, discover natural wonders through grand adventures in ArtScience Cinema's school holiday programme Wandering Wild (stay tuned for updates on the ArtScience Museum website).
The deets:
ArtScience Cinema
Date and time: Check ArtScience Museum's website for screening dates for From Street to Screen and the upcoming Wandering Wild film programmes.
Price: Free admission for From Street to Screen. Mix of free and ticketed admission with online pre-booking for Wandering Wild.
We'll see you at the museum!
This post is in partnership with ArtScience Museum.