Happy learners all around! Photography: Huanghao Yeo
We took a peek inside the St. Joseph's Institution International Elementary School classrooms and saw lots of happy faces!
We get it: finding a school to enrol your little one into is a tough decision, especially as an expat in a new country. There are just so many programmes and schools to choose from. So, we visited the campus at St. Joseph's Institution International Elementary School to see exactly what sets this school apart. Here's what we found…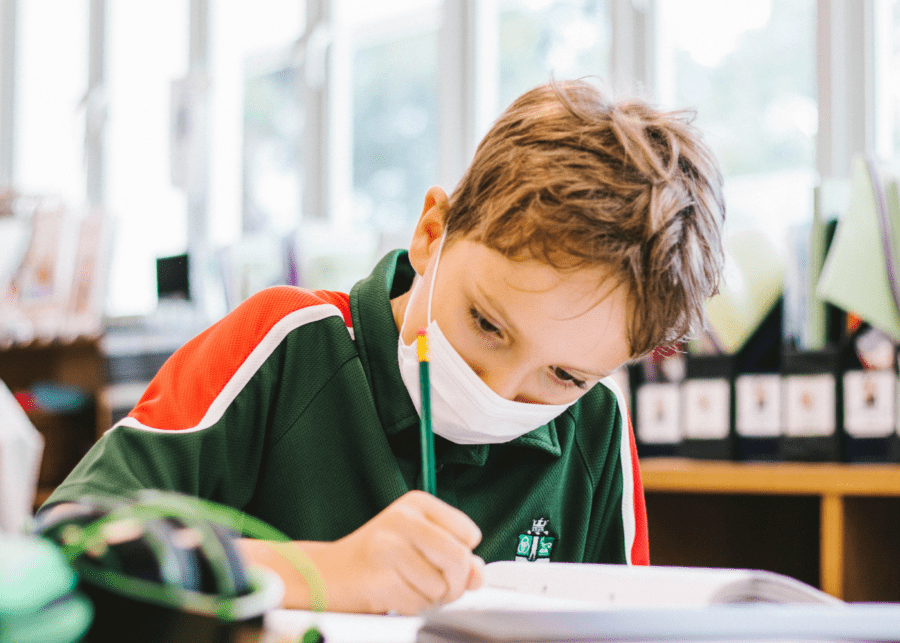 Safe management measures
First off, we were pleased to find safe distancing measures in place to protect the kiddos in the time of the pandemic. Temperature taking and distancing is a must! Teachers are also adjusting their teaching processes to keep to the measures in place.
SJI International Elementary School programmes
Catering to expat children from a diverse range of cultures, the school is led by the new elementary school principal, Catherine Nicol. As a parent herself, she is dedicated to developing bright young minds into confident, capable children.
The school caters for children from Prep 1 to Grade 6, with multiple components in its holistic curriculum. It offers the international early years curriculum (IPC) with the Singapore maths curriculum by the Ministry of Education. For language, the school combines the best of the English national curriculum with the American system – talk about the best of both worlds!
Plus, there's a full calendar of music concerts, drama productions and sports activities for the kiddos to look forward to. These challenge their creativity and also help develop their social skills as they grow.
Pastoral care and character education
With a Lasallian Catholic foundation, the educators provide excellent pastoral care at SJI International Elementary School. It prides itself on shaping little ones into people of integrity, focusing on character development as well as academics. It boasts a character education programme underpinned by The Virtues Project.
To encourage the young ones to be of service to the community, there are plenty of opportunities for elementary students to give back. From environmental programmes to helping those in need, there are many volunteering activities to choose from – they can even start their own!
Wanna know more about the early years programmes? Visit SJI International to find out more.
St. Joseph's Institution International, 490 Thomson Road, Singapore 298191
This post is in partnership with St. Joseph's Institution International.