Find out how White Lodge has helped three-year-old Samuel thrive – and learn two new languages along the way!
As parents, we always want to give our kids the best opportunities we can, especially when it comes to education. And it all starts with finding the right preschool – after all, a great future always begins with a good start. Preschool can enrich your little one's early years, helping them build skills and develop their mental, physical, social and emotional well-being. For the Burvenich family, White Lodge International Preschool and Kindergarten has been the best fit for their family so far. We spoke to mummy Bernie to get the deets on why her family's so happy with its choice.
Hi Bernie! What made you decide on White Lodge?
Location was important because we didn't want a really long commute – it's only two bus stops or a 10-minute bike ride away. We also really wanted to let our kid be… well, a kid. I heard stories about how strict some schools can be and I wanted to make sure my then two year-old Samuel associated school with fun.
I heard about White Lodge through other parents in our condo, so reached out to the school, went for a tour and spoke with the principal. It just felt right. Once Samuel started going to school and overcoming his separation anxiety, we knew we'd made a good choice. I'm actually thinking of going to the Parent and Child Group that the school has with my youngest later this year to also get him used to the new environment.
How did the school make Samuel feel welcome?
During those first weeks of him starting class, Samuel's teachers were very patient and understanding. They also helped us feel more at ease by reassuring us Samuel was okay within minutes after we had left. To make the initial transition very gentle for him, I could either stay with him during the first hour or he could come home with me if he wished to. Soon, he knew everyone in his group and it was easier for us to convince him to go to school when we said his friends were waiting for him.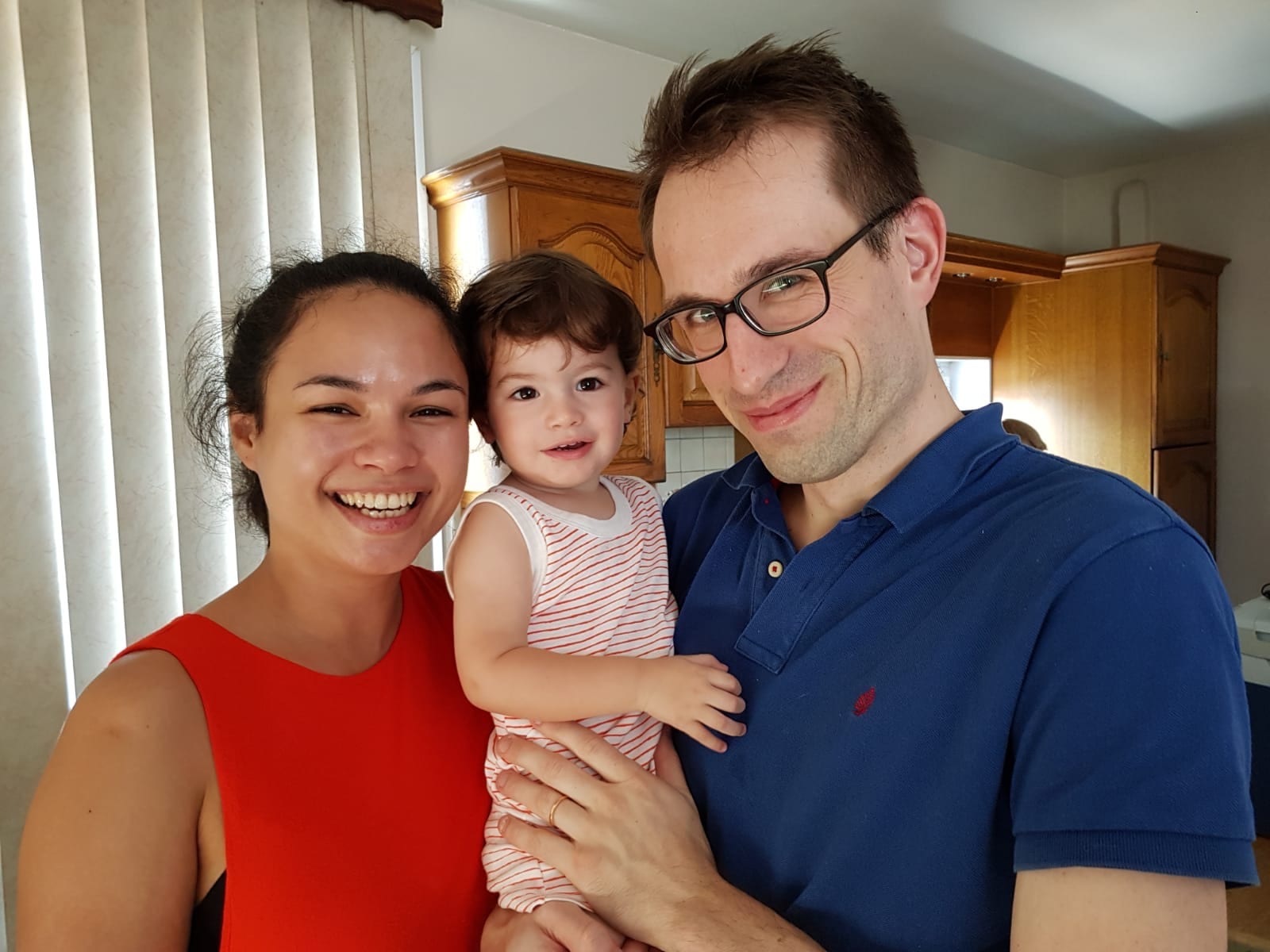 How has Samuel's learning progressed so far?
We wanted Samuel to develop his social skills after having spent most of his time at home or at the occasional playgroup. At first, he was very attached to his teachers. Who wouldn't be when they get greeted cheerfully and welcomed with a hug! Drop-offs were also made more pleasant because every day the teachers would display two or three different sets of toys to attract his attention.They even made sure his favourite song was playing to make him feel more at ease. Before, we were slightly concerned Samuel would have a hard time adjusting to the English- and Mandarin-speaking environment. Before White Lodge, he was only familiar with Dutch, our mother tongue. But, thanks to all the songs that were sung and books that were read, he quickly caught on to the new languages.
It sounds like he's having a great time! What's his favourite part about going to school?
To start with, Samuel loved discovering all of the different play areas and especially looked forward to diving into the box of toy cars and trains. He later became a big fan of Uncle Mo and his weekly music sessions. I think he likes going to school because he feels very welcome. Every morning we are greeted enthusiastically by every teacher we come across and that sets the tone for a day of fun.
What are the facilities like?
The classrooms are clean, spacious and well organized. There are personal shoe cubbies by the school's entrance and inside the classrooms, there are cubbies for the kids to put their packed snacks and lunch. This has taught my son to be more independent, knowing where everything goes. Depending on the weather, the kids can either play in the secured outdoor play area or inside, where there is a gym, a sandbox and a library.
What do you value most about the school?
I appreciate the back and forth communication I have with the staff. I am regularly updated through White Lodge's parent-teacher communication app with pictures of the day's activities, but I can also easily approach the teachers to have a chat about how Samuel is doing.
I also value the staff's efforts to make the school an inviting space for the children. With every transition to a new theme, the school's entrance and corridors are decorated anew to stimulate their curiosity and the frequent theme-related dress-up days really are the icing on the cake.
Thank you, Bernie!
This post is in partnership with White Lodge International Preschool & Kindergarten (currently Invictus International Preschool).