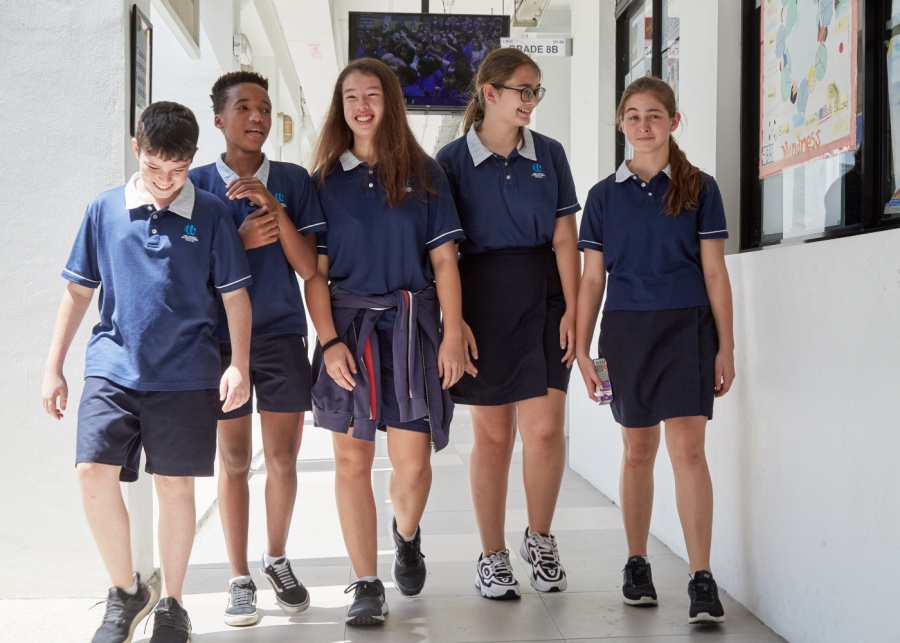 OWIS scooped gold awards in the Diversity and Inclusive Community category, the Student Wellbeing category and for being the Most Affordable International School!
Hands up if you'd like your kids to be part of an inclusive school community? The Diversity and Inclusive Community Award, as part of Singapore Education Awards 2021, is all about recognising a school that delivers just this. And with over 70 nationalities, One World International School (OWIS) comes out top when it comes to promoting diversity and inclusion. It doesn't stop there; it's also big on student wellbeing (bagging Gold for the Student Wellbeing Award!). And the final icing on the cake? Offering all this, and more, at an affordable price. It's little wonder it was also awarded Gold for Most Affordable International School. Phew, best get a new trophy cabinet!
Why One World International School won three Gold awards
As well as a diverse cohort of students and teachers, OWIS celebrates diversity through annual events and classroom activities. Students are encouraged to share facts about their heritage, with diversity championed throughout the curriculum. The focus on the individual is also central to OWIS's approach to student wellbeing. The pastoral care programme at OWIS is top-notch, with personal, social and physical education (PSPE) as part of the core offering. All of this, and that's before we mention the school's focus on kindness. Take a tour of the school, and you'll spot kindness trees at every turn! The Singapore Education Awards judges also loved the concept of the Kindness Council at OWIS. This replaces the traditional student council, with members demonstrating the values of kindness and acting as role models. Something we can all get on board with!
Kindness isn't limited to the classroom either. OWIS is also kind when it comes to parents' pockets, offering affordable tuition fees. This helps make the school accessible to all families – adding to the inclusive and diverse nature that we love at OWIS.
Why we love One World International School
Are you waiting for the catch? Luckily there isn't one! OWIS does all this without compromising on the quality of education. The school offers a globally recognised curriculum delivered by experienced and passionate educators. Class sizes are also small, so students get the support they need. It's little wonder they scooped three Gold awards!
Congratulations, One World International School!