Hands up who's ready for more messy play on Saturday 1st June with your bubs and tots aged two to 24 months at Learning Vision's beautiful Bukit Timah location?
Parents, we know all about how tough it can be to find affordable ideas that will actually keep bubba entertained, especially on the weekends. That's why we've got another HoneyKids presents Bubs and Tots Messy Playgroup with Learning Vision, happening on Saturday 1st June from 9.30am to 12pm. That's right, we're bringing it back to spice up your weekend with more messy play and you and your tots aged two to 24 months are all invited! Prepare for a morning filled with lots of messy fun, morning tea, song and dance, free play and a chance to give parents a much-needed break while the good folks at Learning Vision take over with plenty of stimulating fun and a whopping great indoor playground. So round up bubba and RSVP stat as spots are limited!
Registration is now closed as we've reached capacity. Thank you for your interest!
HoneyKids Playgroup with Learning Vision
We're bringing the fun to Learning Vision's wonderful space located at Temasek Club surrounded by the beautiful greenery of Bukit Timah. You'll find us having a heap of fun with messy play (that we don't have to clean up: woo hoo) with all bubs aged two to 24 months (and their grown ups).  Take a peek at our video to see how much fun we had at our last Messy Playgroup…
HoneyKids Bubs & Tots Messy Playgroup with Learning Vision

Parents, put down those mops and ignore those cleaning cloths: it's time to get messy with the little ones! The educational experts at Learning Vision say that messy play is actually a cornerstone in early childhood learning and should definitely be encouraged! Looking for messy play activities to try? Take a peek at our super cute video for #messyplayinspo!

Posted by HoneyKids Asia on Monday, 18 February 2019
Exploring, experimenting, inquiring, investigating, interacting, and discovering new ideas and concepts are all part of the learning journey at Learning Vision. Kids are not just seen as students in these fun, hands-on education hubs; they're actively encouraged to initiate their learning, make independent choices and have a hand in their experiences. This makes the whole learning process so much more meaningful and age-appropriate. Teachers plan engaging activities that build on encouraging little ones to love their environment, love their activities and love their learning experiences.
What can you – and the little ones – expect at this playgroup?
We'll burn off some energy with a 20-minute

sing-song and dance activity

 led by Learning Vision experts in a parent, bubs & tots class.

We're getting our hands dirty with

messy play

(and Learning Vision will clean up after us!). Let bubs & tots explore play-dough, food, paint, water and more, all broken up into

age-appropriate zones

and led by Learning Vision teachers. Make sure the kids aren't wearing their Sunday best (and bring a change of clothes too!).

Had enough of the mess? Chill out in the

free play zones

which will include a Scribbling Corner, a sensory-packed Manipulative Corner and snuggle up with a good book in the Reading Corner plus at their huge indoor playground!

Morning tea

which you can have in (relative) peace thanks to Learning Vision teachers who'll be there to lend a helping hand. Expect an array of pastries, fruit and refreshments for all.

And of course, FREE

goody bags

for each family worth at least $30
All the fun at a glance:
9:30am: Event opens: welcome, registration, free play and morning tea

10:00am Singing and dancing fun kicks off

10:30am: Messy playtime (divided into age appropriate zones)

11:30am: Free play, optional school tours and goody bags collection

12pm: Time to go home!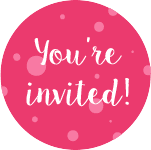 HoneyKids presents Messy Playgroup with Learning Vision
Date: Saturday 1st June
Time: 9:30am-12pm
Location: Learning Vision @ Temasek Club: 131 Rifle Range Rd, #03-01 Temasek Club, Singapore 588406
Cost: Free but pre-registration required (one registration per family)
RSVP here
Registration is now closed as we've reached capacity. Thank you for your interest!