The New Year is about you: Recharge your batteries with these retreats for mums and focus on your health, wellbeing and creativity in 2019...
There's no time like a New Year to indulge in a retreat that's all about your wellbeing. Hands up who fancies a sneaky little break away from being referee, chauffeur, cleaner, chef and entertainer? Being a mum is a busy job, and one that rarely comes with time off for good behaviour. While we all love life as a parent, sometimes it does get a little, well, exhausting. Which is why each and every one of us deserves a top-notch escape plan every now and then. No digging tunnels with spoons required… these short escapes from Singapore are sure to have you feeling more relaxed and inspired just as soon as you hit the 'book it' button. We've sourced some fabulous quick retreats, whether it be finding your inner peace with some yoga, discovering your creative side on a writer's course (if you get published then don't forget to thank us!), or simply having a few days away to reboot your system and rediscover the side of you that isn't always mummy…
Healthy body, healthy mind
Why not give your body and mind a jumpstart to better health and wellness and throw some weight loss into the bargain to boot? Pack your bags (minus nappies, dummies and other kid essentials you usually have to travel with) and head off to the beautiful island of Bali to retrain your body with new health habits courtesy of Bali Vitality. If your metabolism has taken a beating from yo-yo dieting and erratic eating, then it may be time to kickstart your healthier lifestyle with this retreat. Relax, unwind and take time out to concentrate on yourself over three days. The added bonus? Start and finish dates are completely led by you, so you can arrange the kids and the husband some daycare well in advance of you jetting away for this personal journey. The Kickstart to Wellness Retreat package starts from US$920 and includes not only your accommodation and airport pick-up, but also a whole host of detox juices, powders and potions to snap your bod into wellness mode. Add in some massages, a facial and a couple of private yoga classes and you will be returning from this one not only looking fabulous but feeling it too.
While Siem Reap is an amazing destination for a fun-packed family holiday, it is also the ideal spot for a few days of realigning your chakras without the family there demanding your attention. With its wonderful history and culture, delicious local food, and the friendliest of people, Cambodia is the ideal destination for a perfect break away from everyday life. It's also easy peasy to get there with direct flights available with Silk Air or Jetstar. We have discovered the perfectly gorgeous Navutu Dreams Resort & Spa, which is popular for its outstanding yoga retreats and all-round idyllic fabulousness. Its three-day Healing spa package retreat will cost you from US$390++ per person and includes spa treatments, organic meals and plenty of rest and relaxation. Get in touch with Navutu directly to check date availability and reserve yourself some peace and quiet!
No kids in tow? Namaste to that!
If you want to stay a little closer to the Little Red Dot for your solo break it doesn't get much easier, or closer, than Bintan! Jump on a ferry and sail away to Yoga Seeds for its three day Idyllic Yoga Getaway. Idyllic is the big clue here… this is the perfect retreat for mums who fancy waking up to a beautiful sunrise and indulging in daily yoga practice facing the calming sea. Plus, you get to end each day with Savasana under the stars as opposed to battling your toddlers for a full night's sleep. The program is suitable for all levels of yoga experience and the next retreat is happening 18-20 May 2019, with another chance to get in on the relaxation on 4-6 October 2019. Prices start at $439 per person (based on two people sharing) and for that you get your accommodation, ferry tix, tons of yoga sessions (and workshops too) as well as all your healthy and delish food for the duration of your stay.
Rebalance your mind
We don't know about you, but our kids have a tendency to leave our minds somewhat frazzled on occasion, and despite our limitless love for the little tykes, sometimes we just need less noise, less stress and the chance to breathe deeply and relax. Which is why we are loving the sound of a four-day Dharana Mindfulness and Meditation Retreat in Phuket. Retreats start from THB12500 (around $520) and what is included in your package depends on which level of retreat you plump for (budget, standard or deluxe).
Release your inner novel…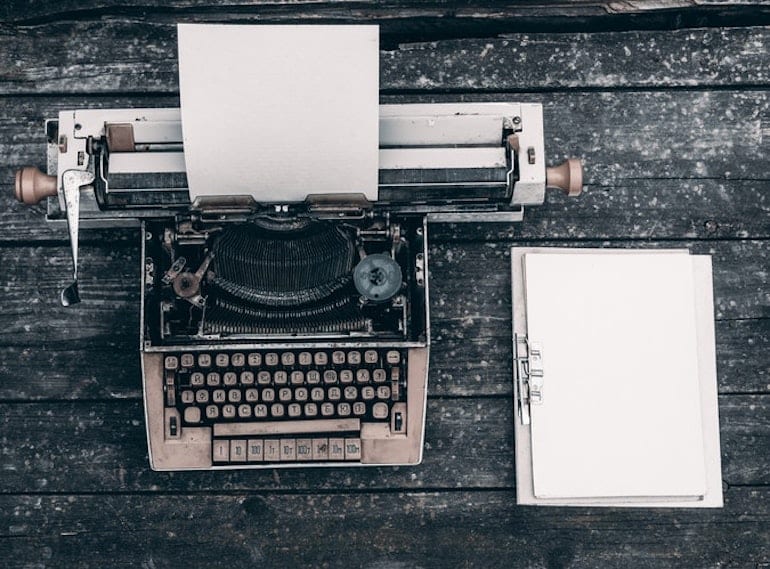 Writing can be tough when you have small people at your ankles demanding biscuits and hugs. So why not treat yourself to some time to yourself so you can release your inner JK Rowling without being interrupted by the littlies? Give daddy a check list of indoor play centres, cool local playgrounds and parks to run around in during your absence, and then sharpen your pencils, pack your notebooks and charge your laptop for a writer's retreat. Join Write Your Journey-Vietnam where writing coach, Kerstin Pilz, will guide you in group and one-to-one writing sessions, with a side order of authentic Vietnamese exploration, daily yoga and street food in and around Hoi An from 8-15 September 2019. This fabulous wordy retreat includes seven nights accommodation, bicycle rental, meals, guided excursions, cultural workshops, yoga, meditation, daily writing workshops, feedback sessions and a sound massage. Book before 31 March 2019 for an early bird price of USD$1450, and don't forget to pack your own favourite book to unwind with when you stop for a rest from your own words!
Relax and say spa(aaaaah)!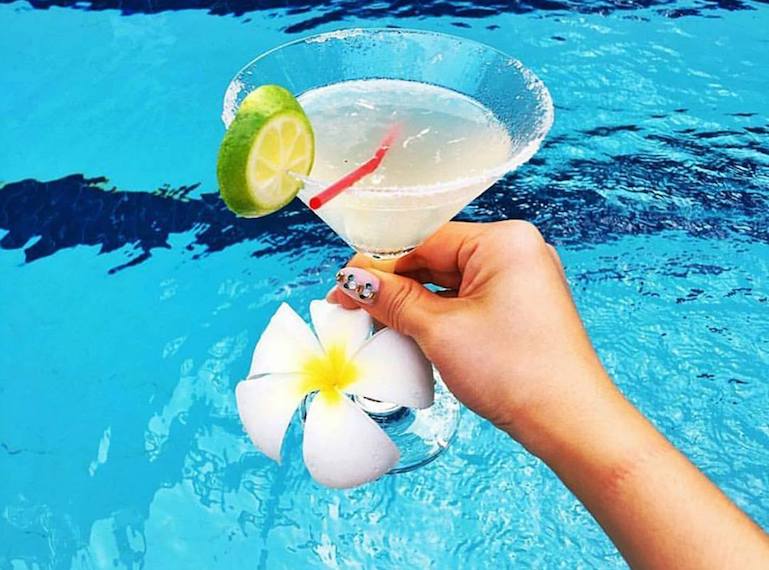 If yoga or writing is not ticking your boxes for your planned escape from the kids, then how about staying close to home and treating yourself to a night or two at a spa? We love the quick boat ride across the Straits of Singapore and heading to Batam for a short pamper sesh at Tempat Senang. This small Balinese style spa and resort is set in tranquil surroundings (no kids within a good few miles!) and has great full-day packages which come with six gloriously relaxing treatments and a delectable Indonesian lunch. When you are not being pampered in the spa, throw on your bathers (don't forget to check out our guide to the best swimwear picks for you to pack), pick up a book and just while the hours away with no demands from anyone or anything. Pure bliss.
Like this story? Here's more we think you'll enjoy:

Where to get a mani-pedi with the kids
How get published as a writer in Singapore
The best hairdressers for all types of hair in Singapore
Mobile beauty services for busy mums
Don't forget to subscribe to our weekly newsletter and follow us for fun moments on HoneyKids Instagram!