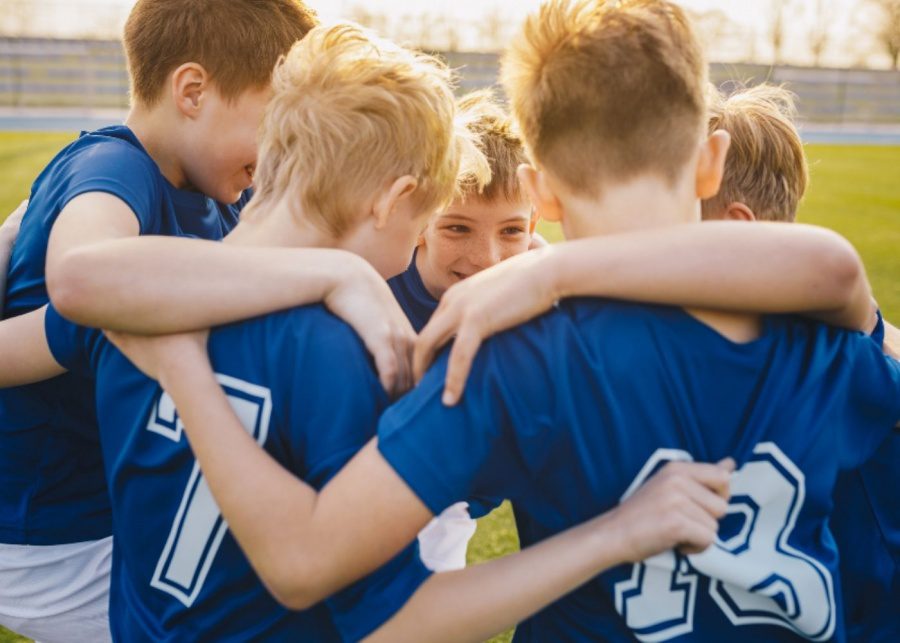 We take a closer look at the Pioneer Spirit Program, a unique character development program offered by XCL American Academy.
On top of offering a rigorous American curriculum at accessible fees, the XCL American Academy (XAA) sets itself apart by embedding a unique character development program into its students' daily school life. This program, called the Pioneer Spirit Program, is specially designed to help children forge their character and become – as the name suggests – pioneers of tomorrow.
We take a closer look at the Pioneer Spirit Program to see what it entails and how your child can benefit from it:
What exactly is the Pioneer Spirit Program?
The Pioneer Spirit Program is a character development program unique to XAA. It's created based on the renowned Second Step social-emotional learning program for young students and spans from Nursery till Grade 8. The school believes that the program is able to influence a child's learning trajectory for the rest of their life when it's introduced to them during their formative years.
How will my child benefit from a character development program like Pioneer Spirit?
Since it's based on the Second Step social-emotional development program, going through the Pioneer Spirit Program provides your child with the necessary framework to develop crucial life skills that will help them succeed in school and life beyond. Social-emotional learning focuses on improving a child's communication, cooperation and decision-making skills. These are important skill sets that could lead to successful careers, healthier relationships with people around them and lifelong happiness.
What will my child learn through this program?
At Nursery and Kindergarten levels, the Pioneer Spirit Program focuses on helping students learn about individual responsibility, understanding how to use respectful language and behaviour, as well as how to develop an appreciation for differences and similarities that they encounter in their daily lives. The program also provides students with a voice and sense of belonging, which will then spark the desire in them to make a difference in the classroom and at home.
Moving on to Elementary and Middle School, the program then instils grit, teamwork, leadership, and empathy; while encouraging students to continue speaking their minds, pursuing their dreams and expanding their creative potential.
Upon completion, students can expect to have better communication with their parents, teachers, and other members of the community as they now share a common language. The program also creates a positive school culture and learning environment where students can feel safe and supported. This leads to improved academic performance and good mental wellbeing among the student body.
Who will be facilitating the Pioneer Spirit Program?
XAA's teachers are trained with the necessary tools and knowledge to guide the students' character development, and they act as their mentors in this program. Every member of staff at the school is also involved in building a school environment that is safe, inclusive, caring, and encouraging for all students.
It takes a village to raise a child – as such, it's important to remember that the program isn't just for students, but for parents, teachers, and everyone who is within their social circles. Everyone in the community has a part to play to create a positive and encouraging environment that is conducive for a child to succeed in school and beyond.
Keen to learn more about XAA's Pioneer Spirit Program? You can check out the school's website for more details or join their Coffee Sessions with Superintendent, Darin Carney to find out more!
This post is in partnership with XCL American Academy