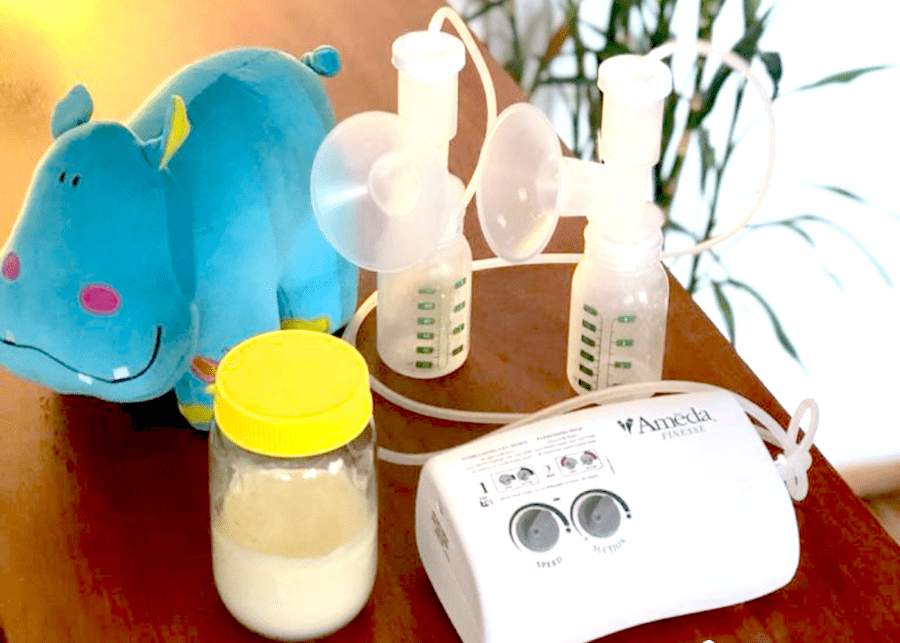 Pump up your breastfeeding journey with your very own Ameda Finesse Double Breast Pump. Join our giveaway to win!
Whether you're pumping at your desk at work, or building your stash at home, a reliable breast pump is definitely up there with every breastfeeding mum's must-haves. Our non-negotiables for a good breast pump? Ease of use, ability to pump a whole lotta milk and portability!
Why we love the Ameda Finesse
If you're on the lookout for a breastpump, we say the Ameda Finesse is worth checking out. For over 75 years, Ameda has set the standard for breast pump quality and performance. In fact, it is the original inventor of the technology still used in hospital breast pumps today. Ameda's new Finesse personal pump features its hospital–trusted pump technology and is designed for mums at home, at work or on-the-go. It's perfect for mums who want a fast, convenient and easy breast pumping experience.
Our fave Ameda Finesse features:
Lightweight, portable, and can operate on batteries for easy transport
Easy to assemble and clean
No need to clean or replace tubing
Super quiet
Long, reliable performance backed by a 2-year warranty
 Independent speed and suction controls allow you to choose settings most comfortable for an increased milk supply
Enter our Ameda Finesse Double Breast Pump Giveaway for a chance to win!
Update: The giveaway is now closed.
Our Ameda Finesse Double Breast Pump Giveaway will run from 28 September to 5 October, 12pm. Winners will be notified via email by 6 October, EOD. Delivery will be included. Details will be sent to the winners upon confirmation receipt to acknowledge they have received our email. Good luck!