School's out but the hunt is on! Get those kids to camp while you search for the perfect fit for the August intake...
We've got good news and bad news. The good news is that school's out this June, woohoo! And the bad news is that school's out for the next one to three months! Not only will we be scrambling around to keep the kiddos occupied with summer activities, workshops, camps and exhibitions, we'll also be up against other parents vying for spots in said activities. Luckily there's more than enough events to go around (just take at our ultimate summer guide) on top of the awesome school camps happening throughout summer. But don't get too comfortable, parents! August intake has begun which means you only have a couple of months to check out those schools and enroll your kids.
British Council Open House
The British Council is known for its English study camps and enrichment courses for all levels that get kids learning while having fun. Its pre-school English enrichment courses build a strong foundation in literacy skills to help children read and speak with confidence and develop their social skills. Its Primary level courses help children gain confidence and the skills to improve their English at school and beyond. Students think critically about topics and their own performance, to learn from their mistakes and produce more developed work. This June, get a firsthand experience of its teaching style and curriculum at a trial class. Meet the teachers and find out how its courses support children's learning and help them achieve their goals. Book your slot today!
When: Napier Road and Tampines – 8 June; Marsiling and Toa Payoh – 15 June
Where: Centres at Napier Road, Tampines, Marsiling and Toa Payoh
www.britishcouncil.sg/openhouse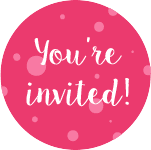 Attend a free trial classes for pre-school, primary and secondary English enrichment at the open house on 8 and 15 June. Book your slot at your preferred centre and level.
AIS Open House
Take a personalised group tour with the AIS leaders around the campus as they provide insight into how AIS' values define its unique approach to learning for kids aged two months to 18 years.
When: Early Years: 13 June; Elementary and Secondary: 12 June; 9am – 11am
Where: 1 Lorong Chuan, Singapore 556818, Gate 3
www.ais.com.sg/open-house-ais
Read AIS' full profile on HoneyKids School Selector
Singapore American School Summer Semester
Make a new discovery every week at SAS' Summer Semester. From photography to culinary arts, design thinking to augmented reality, mix it up or stay the course each week and learn something new every day!
When: 10-14, 17-21, 21-28 June, 1-5 July,  9am – 3pm daily
Where: Singapore American School, 40 Woodlands Street 41, Singapore 738547
www.sas.edu.sg/academics/summer-semester
Read Singapore American School's full profile on HoneyKids School Selector
Ivy Camps USA presented by GEMS World Academy (Singapore)
Get the full American summer camp experience at Ivy Camps USA in partnership with GEMS World Academy (Singapore). Kids ages five to 12 years can grow academically while also developing character in critical thinking, team building, and self-confidence. With a curriculum designed by experts and professionals from all fields including a Hollywood producer, scientist, design engineer, entrepreneurs and published writers, Ivy Camps USA is the camp designed to empower leaders, thinkers and creators of tomorrow. This is one two-week programme kids won't want to miss.
When: 24 June – 2 August, 9am – 3.30pm
Where: GEMS World Academy, 2 Yishun Street 42, Singapore 768039
www.ivycampssingapore.com

Psst: the first 200 campers can snag an Early Bird Special of 10% off using the code IVY10. Fastest fingers first!
GEMS World Academy (Singapore) Open House
Get a first hand experience of GEMS World Academy (Singapore) at one of its upcoming open houses. Chat with the Head of School and learn about the core values, curriculum, extra-curricular activities, as well as experience its state-of-the-art facilities.
When: 8 June, 10.30am-12pm; 18 June, 10am-11.30am
Where: GEMS World Academy
www.gwa.edu.sg/contact-us/open-house.html
Read GEMS (Singapore)'s full profile on HoneyKids School Selector
Early Years Open House at SAIS
The Early Learning Village knows all about what it takes to raise a child and it's brought together specialists and educators from all over the world to provide a holistic education. Get a chance to meet the team behind this international education programme, from Suzuki Violin Program, Daily or Bilingual Language (Mandarin or Spanish) to physical education.
When: 7 June
Where: Early Learning Village: 3 Chuan Lane, Gate 4, Singapore 554350
www.sais.edu.sg/open-events/
Read SAIS' full profile on HoneyKids School Selector
Star Learners Open House
Star Learners is throwing its doors open at 37 locations island-wide to give parents an insight into its unique literature-based and activity-based approach to learning. Children are encouraged to play with purpose while engaging their minds and bodies. Meet and speak to its principals and teachers at its upcoming Open House as well as tour the centres to find out how children play with purpose and learn through its literature-based approach. Register before 31 July and enjoy up to $1,200 savings on school fees!
When: 1 June, 10 am-1 pm
Where: 37 Star Learners centres island-wide
join.starlearners.com.sg
Invictus International School Summer Camp 2019
The Invictus Summer Camp is open for registration for primary school kids aged six to 12 years. Get those creative juices flowing with activities like Lego Robotics, Movie Making, Invention Club, Fun Science and Cultural Mandarin. There are four one-week Summer Camps available.
When: 24 June – 19 July, 9am – 3pm
Where: Invictus International School, Loewen Road
www.invictus.school/summer-camp
Read Invictus International School's full profile on HoneyKids School Selector
ISS Summer School Discovery
You're invited to join ISS Summer School Discovery this June! Pick your Discovery, whether Language, STEM, Arts, or Discovery Adventures and get ready to learn and grow over the course of a week. Can't decide? Try a bit of everything!
When: 1 – 26 July 
Where: ISS International School, 25 Paterson Rd, Singapore 238510
www.isssummerschool.edu.sg
Read ISS International School's full profile on HoneyKids School Selector
CIS Holiday Camp 2019
Catered to kids aged four to 14 years, CIS is offering over 70 exciting camps across five different categories – sport and wellness, creativity and performances, STEAM, global languages and multi-activity. Sign up for week-long camps run by expert camp leaders where kids will pick up cool skills, and develop important life skills such as teamwork and problem solving. Whatever you choose, kids are sure to grow cognitively and emotionally in a fun and stimulating environment. They won't even realise they're learning!
When: 17 June – 26 July, 9am – 3pm
Where: Lakeside Campus (West): 7 Jurong West Street 41, Singapore 649414; Tanjong Katong (East): 371 Tanjong Katong Rd, Singapore 437128
online.cis.edu.sg

Sign up now to snag a 10% discount! Offer ends May 31. Camp fees include all meals, a camp T-shirt, field trips and special on-site activities. A special door-to-door camp bus service is available at an additional fee.
Read CIS' full profile on HoneyKids School Selector
Tanglin Trust School Nursery Open Morning
Always wanted to know how Tanglin Trust School nourishes a lifelong love of learning in its kids? Head to 'Introduction to Nursery' to tour its open classroom environment and outdoor learning areas as well as observe its experienced team of teachers, attend talks and watch performances by the Tanglin children themselves.
When: 14 June, 9am – 11am
Where: Tanglin Trust School, 95 Portsdown Rd, Singapore 139299
www.tts.edu.sg
Read Tanglin Trust School's full profile on HoneyKids School Selector
GIIS Smart Campus Tour and Open House
See how GIIS seamlessly integrates technology into learning at an open house or school tour of the SMART Campus. Get to grips with the admission process and all your burning questions answered. Enroll before 30 June and save $1500 plus an additional $250 on Registration Fee (Grade 1 to 12).
When: East Campus: 1, 8, 15, 22, 29 June; SMART Campus: 1, 8, 12, 15, 19, 22, 26, 29 June
Where: GIIS East Campus and SMART Campus
singapore.giis.events/meetup
Read GIIS' full profile on HoneyKids School Selector
Like this story? Here's more we think you'll enjoy:
International schools vs local schools in Singapore: Part one – the pros and cons
How to choose, apply and prepare for university
International vs local school in Singapore: Part two – an update of one family, both systems
Your ultimate guide to choosing an international school in Singapore
Don't forget to subscribe to our weekly newsletter and follow us for fun moments on HoneyKids Instagram!