It might only be a four-day working week, but we've got plenty of fun lined up to keep the whole family busy with...
It's mid-April already, and this week we've got an extra day off work and school: thank you Good Friday. In the meantime, we've got plenty of cool ideas to keep you and the kiddos busy…
1. Check out a magical new exhibit 
Head over to the ever-fab ArtScience Museum between now and 22 September to catch the awesome new, interactive exhibition, Wonderland. Based on Lewis Carroll's timeless stories of Alice and her adventures through Wonderland this. groundbreaking immersive adventure is a one-of-a-kind exhibition which follows Alice's journey through popular culture. We can't wait!
2. Go shopping in a garden
The Jewel Changi Airport has finally opened to much fanfare, and we got a sneak peek late last week to check it out. Seeing is believing when it comes to the indoor garden complete with enormous waterfall: this is officially the greenest mall we've ever seen. Combine that with a heap of cool kid-friendly stores and eats, and you've got yourself a jewel of a shopping mall for sure.
3. Chill out at the cinema
We caught not one, but two of the latest blockbusters this weekend: Shazam and Dumbo. The verdict? Love, love, loved them both. Shazam was a big hit with our tween and teen (and us too: Zachary Levi has long been our geek-crush), and Dumbo was just all round loveliness for the whole fam. And of course this week is the week of the highly anticipated Avengers: Endgame. Where did all the 'dissolved to dust' folk go? We can't wait to find out! Our bet is on Dr. Strange having had a cunning plan all along…
4. Get into the great outdoors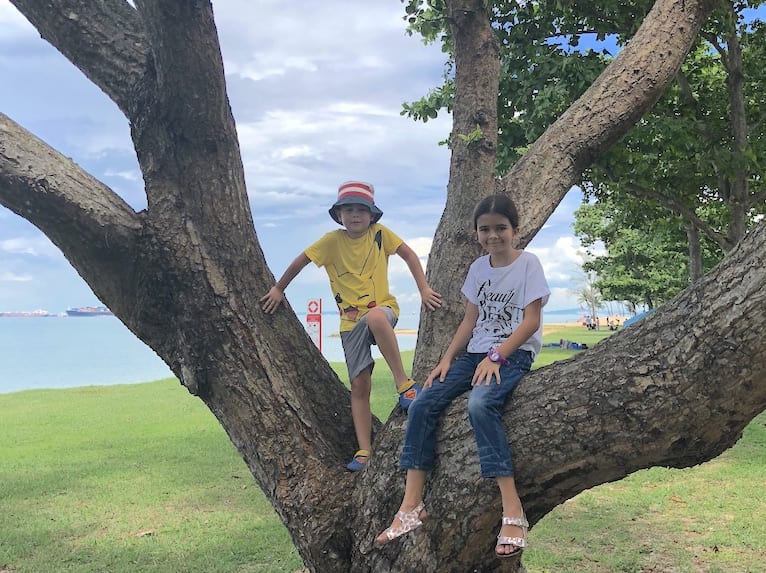 The weather is a bit hit and miss at the mo, but make a dash for the East Coast Park when the sun comes out for a few hours of good old fashioned outside family fun. We just updated our big guide to where to eat and play on this lovely stretch of the island.
5. Hang out at home
Easy peasy lemon squeezy is the name of the activity game with our guide to having fun with the kids at home. Parenting is so much nicer when everyone is busy, after all.
Like this story? Here's more we think you'll enjoy:
You're invited: Love Your Earth with Forum The Shopping Mall
You're invited: HoneyKids Family Fun Day with AIS
Easter activities happening for kids
Bunny-themed movies to watch this Easter
Don't forget to subscribe to our weekly newsletter and follow us for fun moments on HoneyKids Instagram!