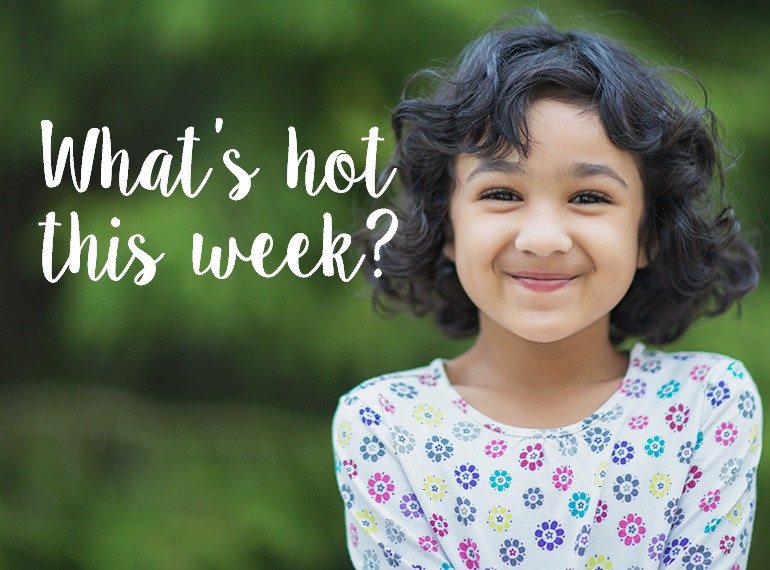 There's an extra day off work this week, and with school break now upon us, the kids are going to need to be entertained...
Not only is June now upon us (half way through the year already… whhhhatttt?), but if your kiddos are in local school, they'll be starting their summer break officially today. Worry not: we've got plenty to keep 'em busy with for the whole week through…
1. Get creative with Act3i Festival for Children
The third installment of this wildly popular festival kicked off at the weekend, packed with more colour and fun than ever. Catch one of five original theatre performances plus an immersive workshop sesh specially designed for kiddos age four months to eight years from now until 9 June. Rocket ships, puppetry, a make believe cafe and plenty of multi-sensory experiences? It's got it all in spades!
2. Hang out with some feline friends
If you have kids age seven years and up who are keen on cats then you need to bring them to Neko no Niwa Cat Cafe for sure. We spent a happy, fuzzy hour there ourselves this weekend hanging out with 13 rescued kitties and learning some tips on cat ownership. Brown Monkey, Emma, Miley et al are always up for a chin scratch!
3. Check out a museum or two
We've just updated our whopping list of the cool exhibits for kids happening all over Singapore right now, and with so many awesome ones being laid on especially for school hols, now's the time to start checking them off your 'must visit' list.
4. Spend a rainy day at home
The weather has been a tad unpredictable of late (much like the kids), but we've got a bumper list of ideas to keep the whole fam happy at home, regardless of that pesky rain. 50 ideas to be precise.
5. Go on a shopping spree
There are two big celebratory occasions coming up, so head to a fam-friendly mall and snap up your Hari Raya fashion AND get ahead of the Father's Day game with a gift for daddy.
Like this story? Here's more we think you'll enjoy:
Fun art classes for your creative kids
How to ace the Singapore-Malaysia border with children
The plants that even time-crunched mums can't kill
Craft ideas for the school holidays
Don't forget to subscribe to our weekly newsletter and follow us for fun moments on HoneyKids Instagram!