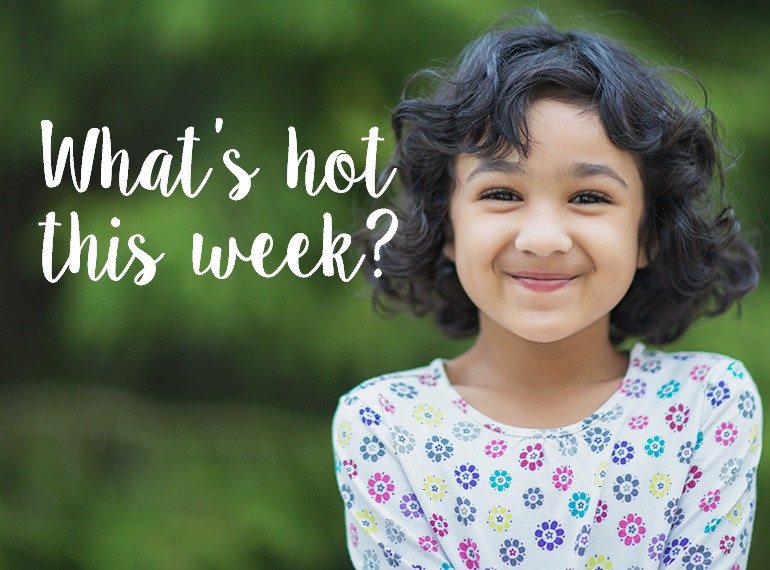 Intergalactic battles, blue aliens and swapping out our plastic for environmentally friendly options are on the radar this week...
If you've woken up to drizzle on this Monday morning, the first day of the local school holidays, panic not! We've got five outdoor AND indoor plans to keep the family active this week. Don't forget to also check out our bumper guide to all the fun happening over the summer for extra ideas when it comes to keeping kids out of mischief busy! What's on for kids this week in Singapore? Lots!
1. Become an ocean eco-warrior!
We're big on saying no to plastic whenever we can, so might have dropped a few dollars at the fabulous Terra Village Ocean-Eco Market this weekend. We picked up everything from steel straws to magic face cloths, bamboo toothbrushes to beeswax food wrappers. The market is running every weekend until 24 June, and features 10 stalls full of goodies to help in your eco-friendly quest! Can't wait for the weekend? There's also the Ocean Fest happening in S.E.A. Aquarium, featuring immersive art, underwater performances, upcycling workshops and cool environmentally educational challenges.
2. Visit the visually stunning world of Pandora
We're still on a high from the stunning performance of TORUK: The First Flight by Cirque du Soleil – a visual storytelling performance packed with acrobatics, weird and wonderful creatures and some truly amazing sets. Expect demands for gymnastic lessons as soon as it comes to an end.
3. Go on a cultural adventure
It's Vesak Day tomorrow, so have a look at our guide to all the colour and fun, and see how you can join in with the Vesak Day festivities. One thing's for sure, Singapore is teeming with beautiful temples of all faiths to explore. Use our handy roundup of some of the best temples for a cultural adventure with the kids in tow.
4. Catch a summer blockbuster
Oh yes we did catch Solo: A Star Wars Story already! Best suited to kids around eight years and up (our six year old got a bit bored), this is a must for Star Wars fans for sure. How did Hans meet Chewie? Where did the Millennium Falcon come from? And why does the Mother of Dragons get all the cool roles? Hyperspace to a cinema, stat, to find out! And when you're done with intergalactic adventures, bookmark our guide to all the other summer blockbusters happening in the coming weeks!
5. Get animated with the kids!
If your kids love cartoons, then you need Animate Your Life on your radar! Head over to Gardens by the Bay from now until 10 June for obstacle course, carnival games, workshops and, of course, a whole lotta Cartoon Network characters!
Like this story? Here's more we think you'll enjoy:
Short getaways for the summer 2018 break
Must see museums and exhibits to check out now
Guide to summers camps
Top spots for kids to play inside
Don't forget to subscribe to our weekly newsletter for the latest updates on all things family-friendly and follow us for sneak peeks and fun moments on HoneyKids Instagram!