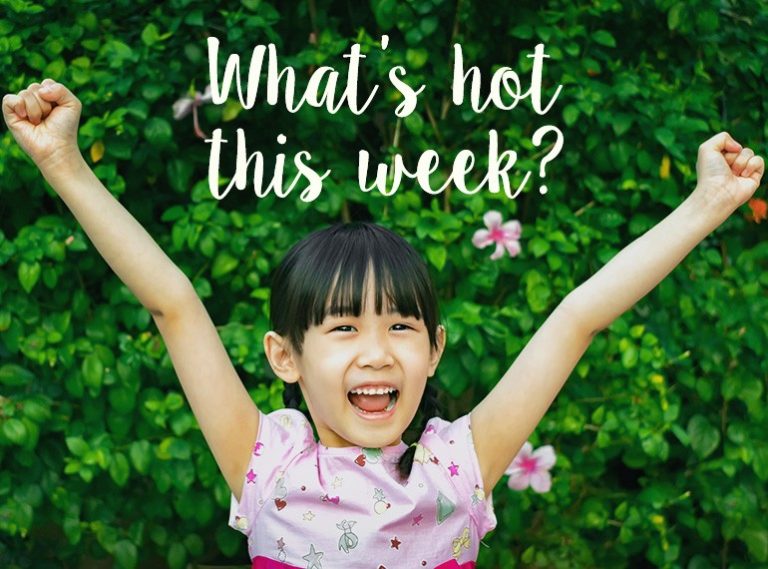 Shopping, kid-friendly eats, and if that's not enough, we've got a trip to Malaysia planned this week...
It's a brand new school term for kids at local school in Singapore, while international school holidays are in full swing. If you've already checked out the huge list of fun happening at Children's Season, don't fret! There's still plenty of ongoing family-friendly exhibits, summer camps, and events happening this week and beyond. We've rounded up five to get you started…
1. Shop till you drop
We're coming up to the end of June but The Great Singapore Sale is still going strong. There's still time to head to the mall to pick up some school supplies or if you can't face shopping with kids in tow, rely on the wonder of online shopping to fill up your kids' wardrobes with just a click (perfect for passing time while the kids are at summer camp).
2. Blast off to City Square Mall
Little astronauts and space explorers aged four to 12 year old can head to City Square Mall for Kids Bounce Festival and forge their way through obstacle courses, mazes, slides and tunnels in this Space Cadets edition. There will be other fringe activities like galaxy shooter and face painting to take part in all week-long along with this inflatable playground.
3. Mosey on over to Malaysia
Still craving a short holiday away from Singapore before school starts? If you're looking for something a little more active than chilling by at a beach resort in Langkawi, a road trip to Malacca should do the trick. Quick, easy with plenty of shopping opportunities and yummy food to keep the kids happy. Drop by the UK Agro Farm on the way for an authentic farm experience with guided farm tours and a mini zoo and you've got yourself a winner.
4. Chow down on Japanese food at Changi
As if there wasn't enough to love about Changi Airport, Terminal 2's Japan Gourmet Hall just became more kid-friendly thanks to a new dining space. Take your pick of Japanese cuisine food court-style from okonomiyaki to ramen along with parfaits and kids' meals at affordable prices. The best part? There are charging points so you can relax in the cosy booths and take your time to enjoy your meal while the small people hang out in the Kids' Corner. 
5. Pin this all-essential summer activity list to your wall
And if that's not enough to get your week started, we've got 25 activities for you to check out this summer. Rain getting in the way? No problem, we've got 100 solutions for that too. Now, no more excuses, go have fun!
Like this story? Here's more we think you'll enjoy:
Best places to grab a slice of pizza with the kids
Top spots for kids to play inside
Pet cafes where you can meet a cat or dog
Teenagers tell us what they really want to do in Singapore
Don't forget to subscribe to our weekly newsletter for the latest updates on all things family-friendly and follow us for sneak peeks and fun moments on HoneyKids Instagram!