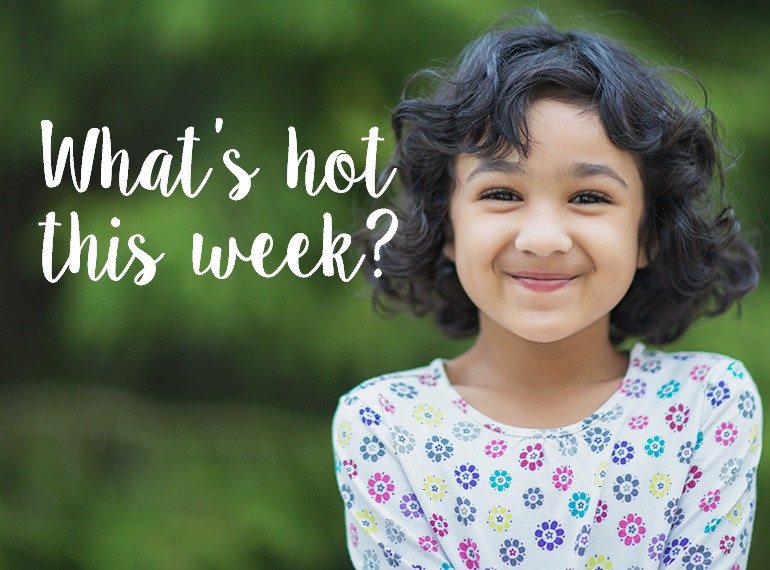 Stumped on what to do with the little ones this week? Here's what we're excited about...
Another week, another round of fun things to do with the kids! We're nearing the end of another month peeps (where is the year disappearing to?!), but the good times keep on comin'. This week we're making a date for the theatre, enjoying a spot of shopping and having a blast with some old-school retro Singapore games.
1. Go see a play
The school years can be tough – navigating playground politics, friendship groups and the growing presence of social media is hard on our kids. Gain an understanding into school life in Singapore with Cluster Fish, a play that's staged at School of the Arts Singapore. It's a theatre piece that's been created especially for upper primary children and is told through the eyes of Dee and her best friend, Preeti. As well as the themes of kindness, respect and friendship, the play also touches on the more challenging side of things, such as bullying, socio-economic struggles and domestic violence. 
2. Stock up on school shoes
Those little feet keep on growing, so chances are your kiddo will need a new set of kicks ready for the start of the new school year. We've compiled a list of the best places to head to to kit their tootsies out. And, of course, there's the other back-to-school supplies you'll be needing. Stationery shopping… squeal! 
3. Pack up a picnic
Grab some tasty picnic food, shove a rug in the car and hit some of the prettiest green spaces in Singapore for a midweek alfresco lunch outing. The kids can burn off some energy or bub can snooze in the pram while you catch up on your summer reading. Bliss. 
4. Play some retro Singaporean games
With National Day just around the corner, we're in the mood for some nostalgia. Get yourself in the red-and-white spirit with some fun, family-friendly traditional Singapore games and toys. 
5. Scoop some tickets to a festival
The Neon Lights Festival is back later this year (23–24 November) and tickets are now on sale. If, like many of us in the HoneyKids office, you're all about the forward-planning, bag yourself some tickets early to make sure you get to see Grammy award-winners Mumford & Sons perform their first ever show in Singapore and Southeast Asia. Last year's event saw lots of kid-friendly neon-centric activities too, so be sure to put it in your diaries. 
Like this story? Here's more we think you'll enjoy:
How to help your child settle into school life
8 interactive books for babies and toddlers
Kid-friendly restaurants and cafes
Best kids' hairdressers and salons
Don't forget to subscribe to our weekly newsletter and follow us for fun moments on HoneyKids Instagram!