Here's how to prepare kids for the intense application process…
Oxford and Cambridge University in the UK both have highly regarded international reputations, and offer some of the top-ranked courses in the world. It's no wonder that parents in Singapore often look into the application process on behalf of their bright teenagers. But, as well as being known for the stellar education they deliver, the British programs are notoriously hard to get into. That's why Oxford Summer College, a not-for-profit in the UK, runs intensive courses for students aspiring to get degrees at Oxbridge.
If university in England feels uncomfortably far away, this Summer College isn't just for pupils heading off to Europe for degrees. Singapore has numerous universities and tertiary education institutions that are highly regarded, with the two-week course being designed to prepare students who wish to enroll in them. We caught up with James Gold, Director at Oxford Summer College, to talk about the two-week course – which is taught by Oxbridge academics and based at Pembroke College, Oxford.
Hi James. We didn't know you could train to get into Oxbridge. Can you tell us more about Oxford Summer College course you run?
Sure. It's 2 weeks of subject specific classes, study skills workshops and one-on-one tutorials. Students benefit from over 45 hours of tuition with Oxbridge academics, over half of which is spent in small-group seminars. This is supported by one-on-one tutorials with subject tutors to give each student individual support and feedback. A comprehensive program of extra-curricular activities complement classroom based learning including social and cultural enrichment.
Sounds intense! What is the success rate of students who attend the Oxford Summer Course going on to attain placements at Oxbridge?
We don't keep records of the success rate, as our students attend the programme from ages 15-18 and so some may not be applying to university for a few years. Anecdotally a large number of our students go on to secure offers from Oxbridge and top UK universities such as LSE, UCL and St Andrews.
So it really makes a big difference to a students chance to gaining a spot at Oxbridge if they enrol in this course – they can get ahead of the game?
The course has been designed by Oxford and Cambridge academics to give students a real understanding of what it is like to study at Oxbridge as an undergraduate, including one-on-one tutorials. In addition to subject specific learning, students spend time working on the key elements of their application such as their personal statement, entrance exams and of course their interviews. We prepare students for their application to the highest possible level.
And what sort of students make it through – have students from Singapore undergone the course and been accepted?
We only opened the course to international students last year and so far have had a handful of Singaporeans attend the programme, but none are yet at the stage of applying to UK universities. Watch this space!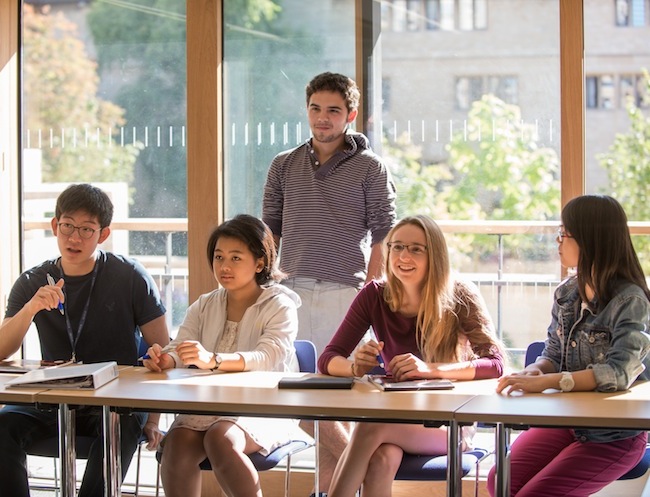 What challenges do overseas students face?
To be honest, overseas students face many of the same challenges as British students so it's a fairly level playing field in that regard. The Oxbridge application system is highly competitive and complicated to get right but the main thing to overcome is in having the confidence to apply and succeed during the interview. This is where we come in.
If a student from Singapore wants to attend another university, not Oxbridge, how does the course assist them?
Many of the skills taught and developed on our programme help students when applying to other top UK universities. Many top institutions now also require entrance exams and interviews for highly competitive subjects like law and medicine.
Singapore has some great tertiary learning facilities. Do you think the environment is becoming more competitive and Oxbridge is no longer the be all and end all of universities?
Undoubtedly there are great tertiary institutions elsewhere in the world including in Singapore. There will always be demand for the world's elite universities such as Oxford and Harvard but they are not the only alternative.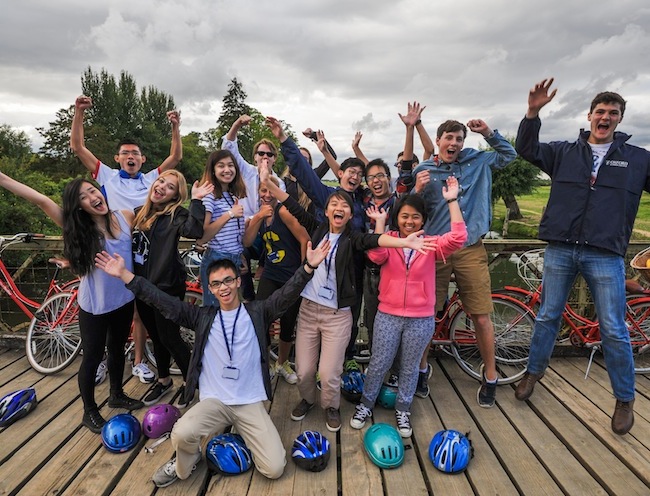 Obviously not all of us can get into Oxford or Cambridge no matter how much we study and cram. Does a component of the course deal with handling knock back? What can parents do to assist their child?
We focus on the preparatory aspects of applying to Oxbridge, rather than the offer stage and decision making processes. However if students have a real drive to go to Oxbridge then a rejection is likely not the end of the process for them. Many students take a year off to spend time maturing academically and discovering what they really want to study and why. Second applications to Oxbridge are encouraged and have a good rate of success.
What are the benefits of the course beyond the academic teaching?
The academic teaching is central to what we do but part of this is developing key skills and confidence which are crucial to university applications and life beyond. On the course, students live, eat and work with around sixty other students from over twenty different countries with the opportunity to form long lasting friendships.