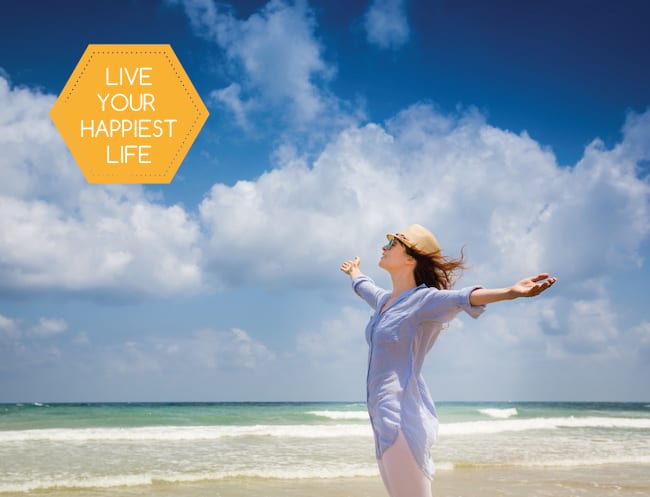 Not sure how to make the most of your stint as a trailing spouse in sunny Singapore? Here's how to do something just for YOU from volunteering, to working, getting fit and everything in between!
So you've arrived fresh faced in Singapore and are semi-settled (well, you're out of the serviced apartment at least). Now you're wondering how to carve a life for yourself in this buzzing Lion City beyond coffee dates and taking the kids to indoor play centres. You need a sans-kids solo endeavour that ramps up your feel-good endorphins. Regardless of where you stand on the working mum debate , one thing's for sure: your life changes forever once you have kids. Whether you're keen to work, volunteer, get Iron-Woman fit or to enrich your life with a spot of study, you're in the right place. We've got some great tips to get you started on your journey to rediscover your mojo (and shed that maddening label 'trailing spouse'). And if you end up scoring that dream job, you'll want to check out the amazing co-working spaces available in Singapore.
Network
Not yet 100% sure which direction you want to take? Why not initially focus your efforts on networking? A good rule of thumb when in a new country is to never say no to an invitation. Be a 'yes (wo)man', stopping just short of attending the opening of an envelope. You'll meet interesting people, traverse the island, and you might just end up with a clearer picture in your mind of what you'd like to do with your spare time. Become an active member of the PTA at your child's school, join a book club, and sign up to online groups like Real Singapore Expat Wives on Facebook (read our interview with founder and expat extraordinaire Roberta Ciccone here) or Singapore Expat Wives, if you haven't already. At the very least you're sure to make some firm friends in the process.

Volunteer
If you're in the fortunate position to donate your time free of charge, there's really nothing more rewarding than improving the lives of the needy in Singapore. The majority of the philanthropic organisations we've reviewed in our recent volunteering for kids article are also geared up for adult volunteering. A fail-safe way to start is by registering with the two charitable online portals SG Cares and Expatgiving, which specialise in matching volunteers with opportunities.
Work
If you're returning to your pre-kids profession full-time, (and it's in one of the key Singapore pro-business fields like finance, legal, consulting or IT), you'll no doubt find luck with a specialist employment agency. If however, you're after part-time work, or a job that fits in with your family's schedule, it can be a little more tricky. Print business cards (with your picture) and hand them out at any opportunity. Announce on Facebook that you are looking for a part time job; you might be surprised what comes out of the woodwork!
Or if you've had a burning desire to start your own business, Singapore is an awesome place to do it, especially if you've got a a niche idea or are selling hard-to-find internationally sourced goods. Our very own founder, Chris Edwards, started life in Singapore as a trailing spouse and now has a mini media empire that spans HoneyKids and our sister sites HoneyCombers and HoneyBrides! Want even more inspiration? Check out our recent interview with Kareen Lai, the Honey Kids Mumpreneur of the Year 2014 for some valuable tips.
Far and away the best site we've stumbled across in Singapore celebrating mums is Take Time to be You, the brainchild of motivating mumpreneur Carolina Herrera. The site is jam-packed with tips, ideas and articles about helping mums find their inspiration in life. She even has a jobs board to connect job seekers with interesting opportunities. Go. There. Now!

Get fit
Whether you're struggling to bounce back post-bambino, or desperately trying to stave off a muffin top (vino by the pool and delish local delights are irresistible), we all need exercise in our life. You could be one of those svelte mums you've seen gliding around Singapore; you just need to find your feel-good activity of choice. Pilates float your boat? Check out our guide to the best pilates classes in Singapore. Or try out a bootcamp where you'll not only sweat it out, but meet loads of driven people. Lisa Clayton and her team at OZFIT will get your blood pumping and your happy hormones flowing!
Learn
Has learning the fine art of photography or becoming a best-selling crime author always been an itch you've wanted to scratch? It may also be wise to brush up your Mandarin to keep up with your bilingual kids. There are stacks of adult enrichment classes that you can book yourself into in Singapore. You're sure to find a course that tickles your fancy in the handy ANZA Guide to Adult Education.