Helena Sobulis, Principal at Avondale Grammar School, shares her own experience
To hear of Avondale Grammar School, is to hear of a school that is small in size and big on spirit. Not to mention achieving impressive results. We've long been impressed by the sizeable things that Avondale is achieving with students through incremental yet solid steps. From the Positive Education program to the weekly one-on-one Mentor sessions, the net effect is academic success and happy pupils. Now it has another string to add to its bow in what it offers children and families… Avondale Grammar School is now helmed by an education expert with an international pedigree: Principal, Ms Helena Sobulis brings to bear her own experience as a Third Culture Kid to steer this international school into the future as a global powerhouse of learning.

You've been in Singapore and in your role at Avondale for 6 months now. What drew you to Avondale and has it lived up to your expectations?
I was instantly drawn to the warmth of the School when I first visited, and Avondale has well and truly exceeded my expectations. Having experienced a cross-cultural childhood myself, as well as having an interest in other countries and cultures, I was keen to work in a culturally diverse environment. I really see my value in being able to apply the knowledge I've gained from my own experiences, including my studies of Third Culture Kids (TCK's). These are children who have lived outside of their parents' home country for some time and do not necessarily assume the identity of their home of host country.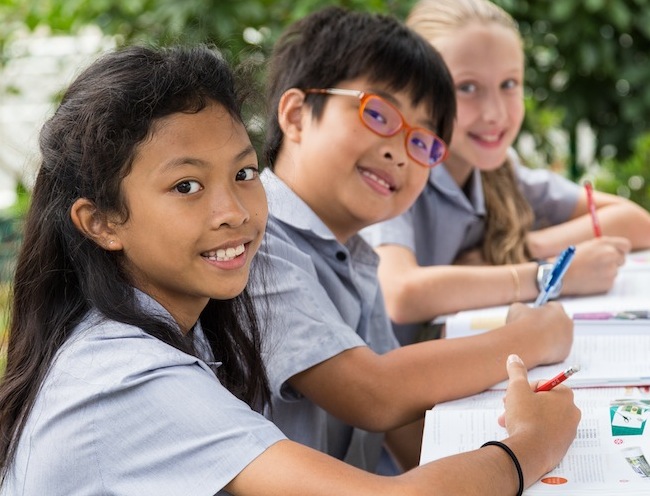 Why were you keen to become a part of Avondale?
Not only does the international setting interest me, the personalised teaching methodology of Avondale mirrors my own belief that you cannot teach a child unless you really know her or him. Avondale excels at getting to know each and every child and guiding them on their learning journey.
What have you observed about TCKs here in Singapore over the last 6 months?
It has been interesting to see the way our children make the most of the TCK experience. They embrace other cultures, show respect for all people and have an interest in learning other languages. TCKs grapple with questions such as "Where do I belong? What is my cultural heritage?" The students at Avondale seem to cope well with this set of challenges and the School works hard to help them explore their identity, celebrate diversity and provide that sense of 'community'.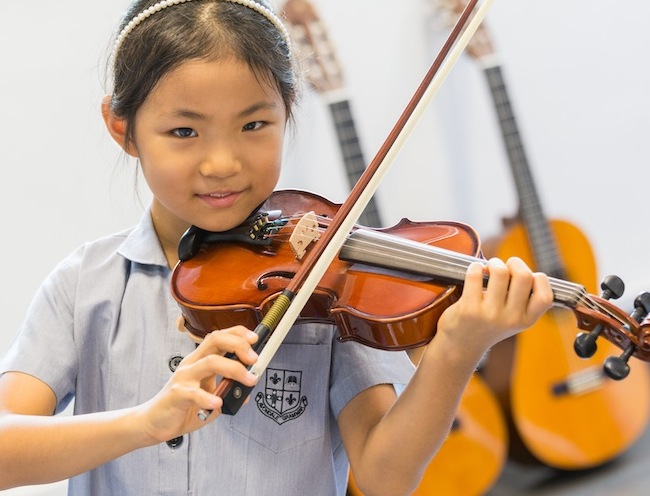 You have lived in Australia and the United States. What are your impressions on Singapore after living here for 6 months?
Singapore is an amazing place to live and I feel very privileged to have the opportunity to live and work here. I have been overwhelmed with the warmth, helpfulness and friendliness of the Singaporean people. Much as I love Adelaide in Australia, the depth and variety of Singapore's cultural heritage is fascinating. I love to see the way that people from different countries and cultures get on together so easily. I also really love the various architectural influences from colonial, traditional Chinese shop fronts to mosques and temples.
On the United States… we heard a rumour that you are a mean line dancer?
Actually, my favourite is the Texan two step! There is nothing like a partner to twirl you around a dance floor, especially if it's to the songs of George Strait. Don't ask! I regularly go back to Houston to go dancing, although my friends think it is because I go to visit them! Being of Polish heritage I also like the Polka!
Ha ha, moving on. Avondale has a reputation for impressive academic achievements, how does Avondale produce these great results?
One of the key reasons for this success is that teachers know their students very well and are able to differentiate and tailor learning activities so each student can flourish and experience success. The small class sizes and low student to teacher ratio also mean children receive individual attention and support each day.
There is a strong emphasis at Avondale on laying deep and robust foundations for learning. In addition, Avondale is at the forefront of Positive Education in Asia. This ensures that our students have the skills and attitudes to build a strong character fostering creativity, resilience, optimism and a sense of wellbeing.
It certainly sounds like a very supportive environment. Is there a test that every teacher has to take to memorise each child's name?
No, but they would all pass with flying colours if they did! And it's not just the teachers that know the children's names, our administration staff also know many of the children and go out of their way to know them. It's all part of the strong community spirit at the School.
With such a strong community spirit (knowing everyone's name, socialising and the like), and an Australian curriculum, does it mean that Avondale is best suited to Australians or is there a global slant to the teaching?
Currently Avondale has students from more than 20 nationalities. The Australian Curriculum is an internationally recognised curriculum. Its aim is to develop successful learners, confident and creative individuals and active and informed citizens. Surely these outcomes are what all parents want for their children.
Our final question for you Helena is why do you think parents should head down to Avondale on 20 May to check out its Open Day – what will they experience?
Our Open Day will allow parents and their children to experience what makes Avondale different. We are a school that couples a quality personalised education with a warm community. Parents can see the School in action, meet the leadership team, along with parents of the Avondale community. I believe our wonderful Parents' Association are even making some of their famous brownies for guests…
Don't miss the Avondale Grammar School Open Day on Wednesday 20 May from 9am-11:30am. RSVP here!