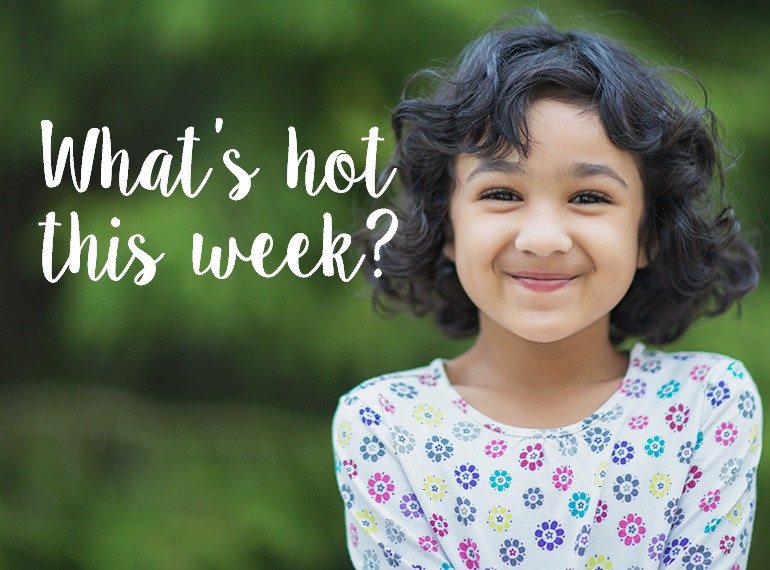 Outdoor adventures, festive craft and Santa... it's all in our weekly roundup of cool things to do with the kiddos this week
If your kiddos are in local schools then the end of year break is in full swing… and the kids are getting a bit antsy. Time to pull out a fun schedule for a week ahead packed with seasonal adventures, a bit of exploring and a crafter-noon or two of creativity.
1. Pack them off to camp
There are so many cool options for camps and workshops for kids over the next month or two that we're seriously considering pretending to be young again too. We've got a huge lineup of everything from coding to sports fun in our end of year camp roundup, and we've also got some fantastic and affordable options we've put together in our guide to what's happening in the community clubs all over town. There really is something for every child and every budget. Book your spots quick though!
2. Get over to Pulau Ubin
It's been a while since we packed the mozzie spray and jumped on a bumboat over to rustic and fabulous Pulau Ubin. Hire a bike, go for a ramble and get away from it all for a day trip that will tire the kids out a treat. Watch out for all the cool and sometimes rather weird wildlife!
3. Try the new 4d adventure on Sentosa
Hop across to Sentosa for a cool activity that won't get rained off: 4D AdventureLand! Haunted Mine, the brand new VR rollercoaster, will plunge kids from age three years and up into an abandoned gold mine filled with twists, turns, and the odd unexpected guest… Don't forget to check out Journey 2: The Mysterious Island, Desperados and the Extreme Log Ride while you're there too. Hours of fun for the whole fam.
4. Get into a festive mood
Christmas Wonderland over at Gardens by the Bay kicks off this week: a big ho, ho ho to that, we say! Browse the festively fab Christmas market, hang out with Santa and, of course, check out the dazzling light displays. It's beginning to look a lot like Christmas, that's for sure.
5. Break out the craft kit
And while your feeling in a jolly, Christmassy mood, why not get started with some awesome Xmas craft? We've been busy whipping up fun bobble wreaths at HKA, so hop into our tutorial for full deets.
Have fun, folks!
Like this story? Here's more we think you'll enjoy:
Where to find real and not-so-real Xmas trees in Singapore
Have you got your advent calendar yet?
Fun things to do in the Xmas school hols
Farms to visit in Singapore
Don't forget to subscribe to our weekly newsletter and follow us for fun moments on HoneyKids Instagram!