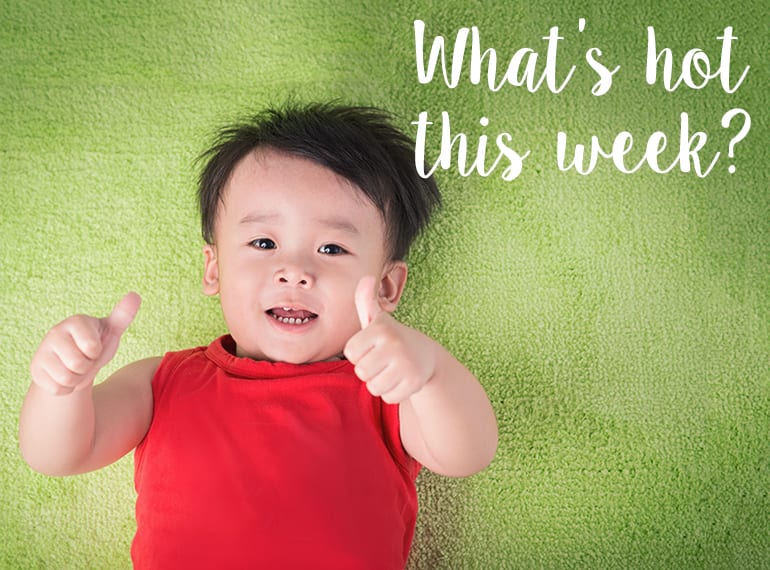 Craft, indoor play, dancing, rugby and an Easter party... there's so much to look forward to this week in Singapore!
Is it us or did that weekend go reallllly fast? Yep: it's Monday again and a new week of days to fill with fun stuff for the kids has rolled around. Fear not, parents. We've got plenty to keep the whole fam busy with…
1. Break out the craft kit
If there's one easy parenting activity we love more than any other, it's spending a craft-ernoon or two with the kiddos making cool things. And as Easter is hopping ever closer, this week we're turning our mind to 'Eggs on a Shelf', bunny ears and neon dip-dyed eggs.
2. Mark an egg-citing Easter party in your diary
We jumping a little ahead of ourselves here as the Tanglin Mall Easter Musical Show with HoneyKids is happening at the weekend, but it's definitely worth marking on your family calendar. Drum roll please: we're bringing you a whole two days of storytelling, magic shows, sweet treats, music performances, face painting and a whole heap more. For FREE! See you there, folks.
3. Bring the little ones to safe soft play
Save the worry of your tiniest tots being trampled by those rambunctious older kids and check out our fab guide to the indoor play spots around Singapore that have areas designed especially for itsy bitsy humans.
4. Join a dance class
If you have a mover and a groover age seven months to seven years, then you're going to want to know about our recent Find of the Week: Dance at the Difference. Not only does it have parent-child participation classes for younger dancers, but you'll also find tap, ballet and hip hop drop off classes for bigger kids too. So. Much. Cute.
5. Have a ruck-tastic time at the Ruby 7s
Keep your eyes peeled, mums, for droves of muscly, large men heading into town this week: the HSBC Rugby 7s is happening this weekend and it's the perfect event for families. Not only can you expect tons of awesome international ruggers, but there are also plenty of fringe activities to join in with too, including meet-and-greets with DreamWorks characters, music performances and interactive games aplenty.
Like this story? Here's more we think you'll enjoy:
Farms to bring the kids to in Singapore
Where to spot the weird and wonderful creatures of Singapore: in the wild!
Easy Easter getaways from Singapore
Easter events for kids
Don't forget to subscribe to our weekly newsletter and follow us for fun moments on HoneyKids Instagram!